Earlier this week, I ordered the limited time Birthday Cake Frappucino from Starbucks. It's a creamy blend of vanilla and hazelnut and topped with a raspberry infused whipped cream. After a taste, I'm soo wishing that it's more than a limited time option! The downside? It was pretty pricy.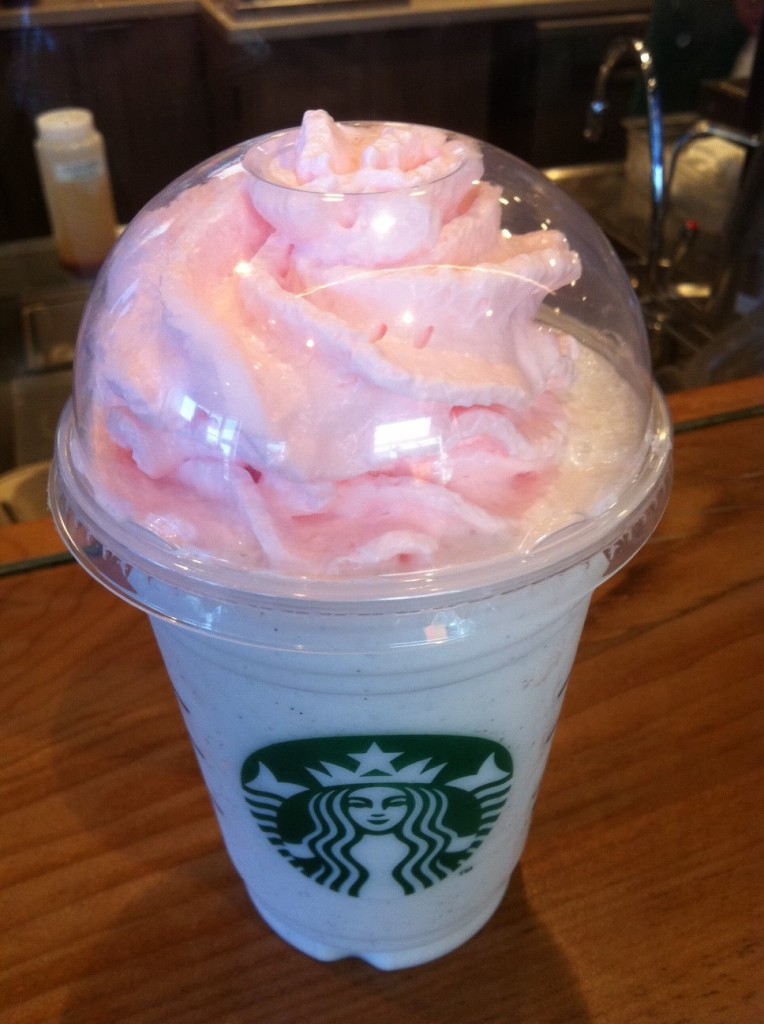 Speaking of Starbucks, they're also offering new smoothies and wraps. I might just have to try them.
Fuller House? It would definitely be fun to watch and reminisce.
The Amazon Dash button. Amazon seriously thinks of everything. I have a feeling we'll never leave the house in the future. As much as I love the idea of convenience, it's not for me. What about you?
I'm soo loving this Steel Cut Oatmeal Crème Brulee. Dessert for breakfast!
Have you seen this Sesame key? A little pricy, but I supposed it'd be worth it to keep from being locked out of the house.
And the future of cooking is with Cinder. Again, pricy. But can you see a trend for our futures? lol
Cinnamon Swirl Bread is the perfect breakfast! All that cinnamon sugar!
Clementine and Rosemary Mimosa is definitely something I'd love to try.
Hibicus and Rose Iced Tea sounds so tasty and looks absolutely amazing.
Bacon Blue Deviled Eggs with Roasted Garlic and Asparagus. My type of food. I don't even like blue cheese, but I want these.
These strawberry cheesecake egg rolls with lemon drizzle look so mouthwatering.
French toast? Eggs? Asparagus? These Drippy Eggs with Asparagus French Toast Grilled Cheese Soldiers sound like a dream.
Chocolate Dipped Coconut Tres Leche Cronut. Do I need to say more? I think not.