Spring is here! And I'm obsessed with finding fresh ingredients. Like these heirloom tomatoes.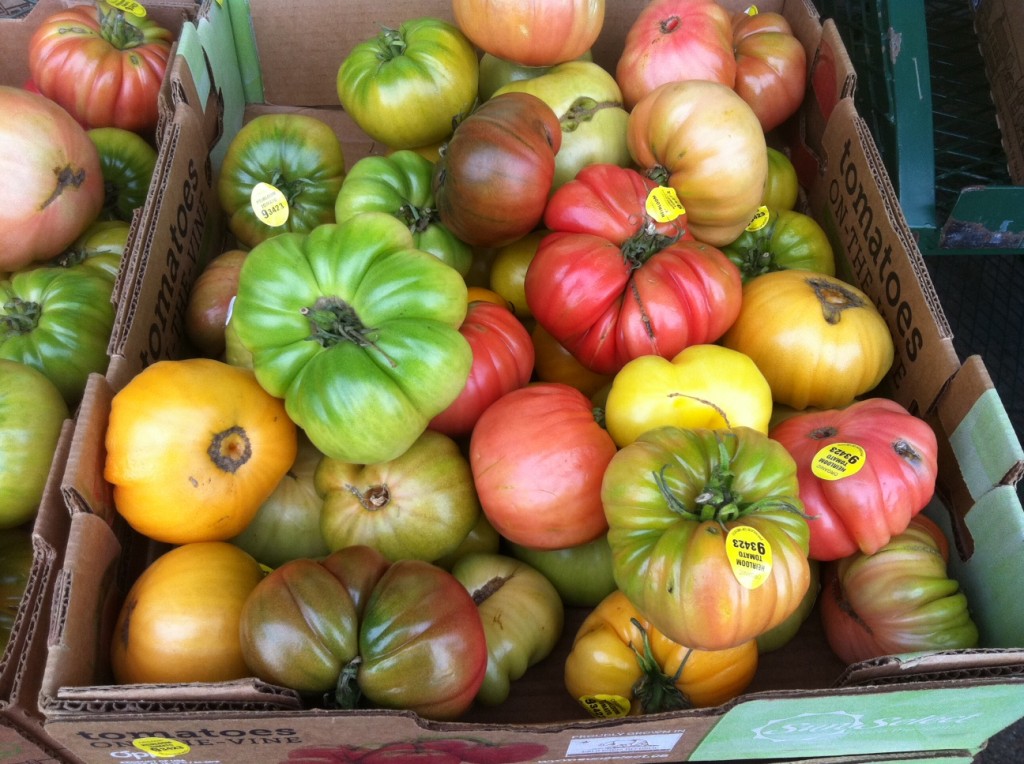 But first, there are a ton of links I want to share with you.
Cheesy Garlic Herb Crack Bread. Anything with garlic sounds delish to me.
This Honey Sweetened Strawberry Lemonade from Sally's Baking Addiction is so absolutely perfect.
I am drooling over this 30 minute cheesy artichoke skillet flatbread from How Sweet Eats. 30 minutes! How much better can it get?
It's spring, but this Cranberry-Brie Walnut Stuffed Sweet Potatoes reminds me of fall. The color! Look at the color!
These Double Chocolate Nutella Carrot Cake Cups with Malted Cream Cheese Frosting look so delish and perfect for Easter!
I could become addicted to these Chocolate Dipped Homemade Peanut Butter Samoa Oreo Cookies. Samoa? Oreo cookies? Chocolate? Peanut Butter? Sounds like a dream combo.
Microplane, where have you been all my life? I have a new tool in my kitchen and it is making a difference.
I didn't even know that this salad dressing shaker is a thing until I got one for my birthday. What kind of a food blogger, am I? Why have I been mixing my vinaigrettes with a spoon?
I'm always always early. And this is my life. #3, 8, 9, 10, 11, 15, 16, 17, 18, 19. Um… yeah….
Super excited that Sally's Candy Addiction is coming out, even though no official release date yet. Pre-ordered.
And want to be more efficient in the morning. Here's a little guide.