Oh my gosh! After last week's chocolate filled Sunday, I feel like nothing can top it. Except another chocolate filled weekend.
So to make up for my chocolate withdrawal, this Walllflower Weekly Faves will be filled with chocolate recommendations. Among other things, of course.
But first, a recipe that's not a recipe.
My latest obsession comes from Lupicia. My friend and I went to Lupicia to look at their unique flavored tea. We ended up trying a honey and caramel barley tea that tasted exactly like coffee. I don't know if I've mentioned it before, I probably have, but I have terrible headaches from the caffeine in coffee. As much as I love the flavor, the headache and the rapid heart beat just isn't something I enjoy. So when I discovered that barley tea soaked in soymilk for several hours created the rich creamy taste of caramel coffee without the caffeine, I was drinking it frequently. Unfortunately, since it's barley tea, it's not an option for those who are gluten intolerant.
Simple to make, all you have to do is soak one teaspoon of barley tea in 150ml of soymilk. You can adjust the portions accordingly. And then add sugar to taste. Obsessed. Like seriously. I reserve that milk bottle just for my milk tea.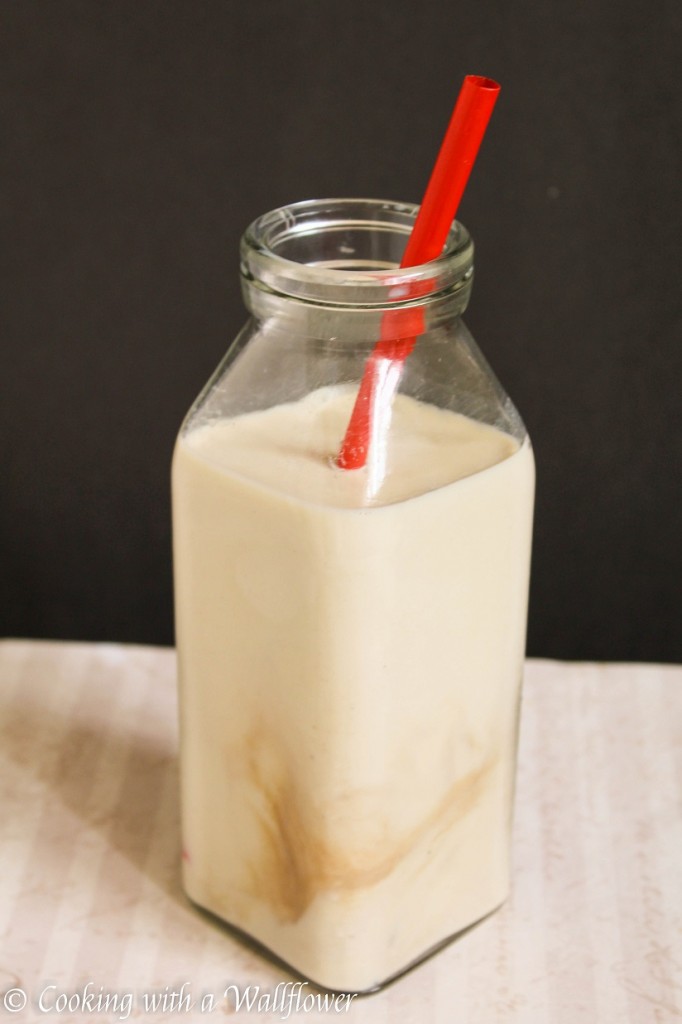 Genmai chocolate from Jade's Chocolate. O.M.G. Have you ever had those teas at Korean restaurants? That brown rice taste? Soo aromatic. Well, the chocolate from this place infuses the flavor of brown rice, jasmine tea, and green tea wrapped in green tissue paper. Um, what could be better than that?
White chocolate with rosemary and sea salt from Forte. I don't think I would have ever linked chocolate with herbs. Other than mint, that is. But this combination works sooo well.
Mason Jar Lid Pies from Dessert for Two looks so amazing and portion sized controlled. I will definitely have to give these a try.
Lemon Almond Roast Chicken Salad from How Sweet Eats looks absolutely stunning and ready to be eaten.  Who doesn't love a good deli salad? Plus! You can avoid the stares you get as you peruse the glass case (no? is it just me?)
Ahh. Chocolate Dipped Expresso Shortbread Cookies from Giramuk's Kitchen. I'm in love with coffee baked goodies. Apparently those have no effect on me. Yes!
These peach lassi from La Petit Chef look absolutely gorgeous and so totally a piece of artwork. I knooow I have to try it soon.
Non-food related favorites this week.
This lace top extender from Grace and Lace.
This collection of Disney Princess Wedding Dresses. A girl can dream =) My favorite has to be Rupunzel's. Yours?
These floral easter eggs.
Hope you like this week's link! Have a great Sunday!