We started Day 3 of our LA trip very early because there were so many other bakeries and restaurants we wanted to hit before returning home.
We decided to head to Long Beach for brunch at Roscoe's House of Chicken and Waffles. The line was super long, and we had to wait an hour before we were seated.
If you haven't heard about this place, they're famous for their fried chicken. You remove the bone from the chicken and wrap it in waffle, drizzled with maple syrup and hot sauce.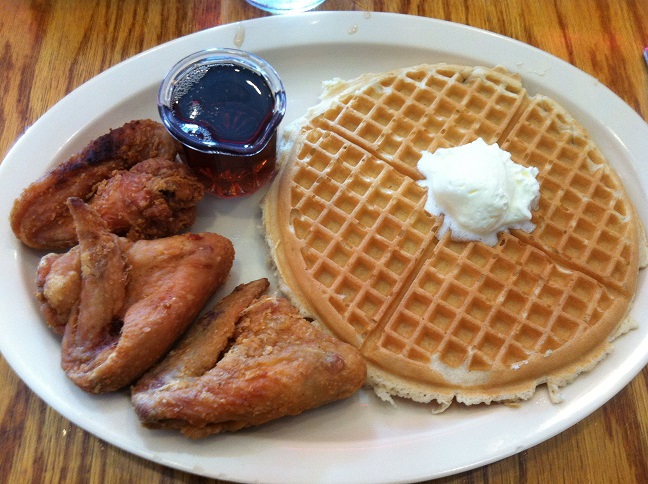 This omelette is filled with fried chicken and cheese and came with a side of waffle. While it was good, it's not my favorite type of food, and certainly not something I wanted so early in the morning. Especially not after the buffet we had the night before.
As full as we were, my cousins, sisters, and I decided to go to Joe's Italian Ice for dessert.
These Italian Ice comes in so many flavors. We chose Sour Watermelon and Strawberry Lemonade.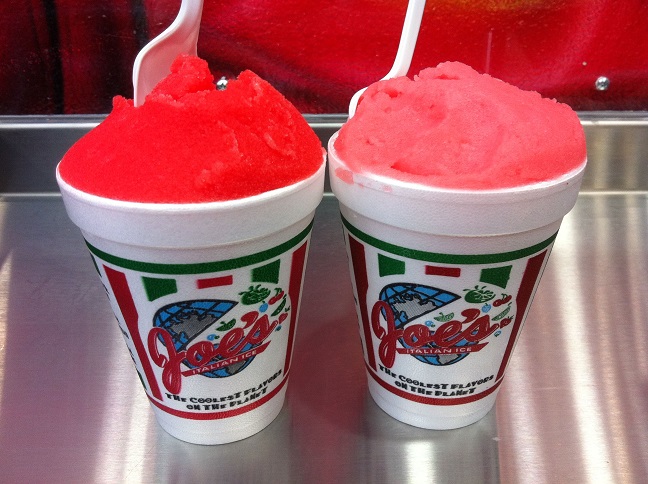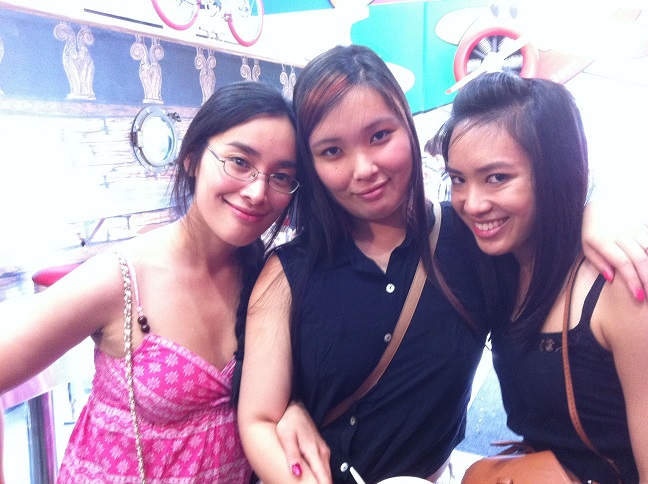 My Southern California cousin and his wife wanted to take us out for ramen and chose Foo Foo Tei.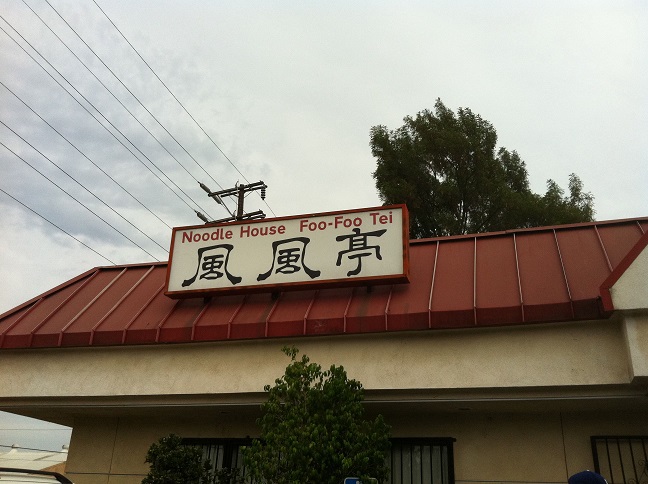 There were so many options, with many soup bases ones I've never heard of before. I wanted to try all of them, but I chose Miso (my favorite soup bases) yasai (vegetable) ramen. Why? Because I felt like I had way too much meat the night before. I wanted anything and everything with vegetables.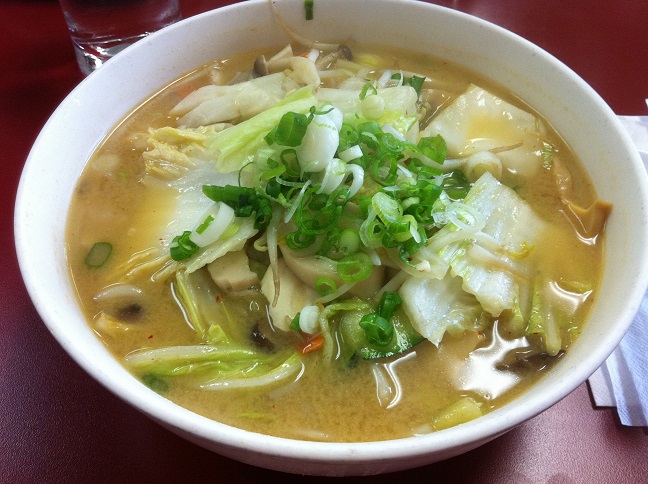 After ramen, we took a break from eating (finally!) and headed to Cerritos shopping center to do a little bit of shopping, where we stumbled across Green Crush. It was not on our list of places to eat and visit. But one free sample later, we were hooked on the fresh juice.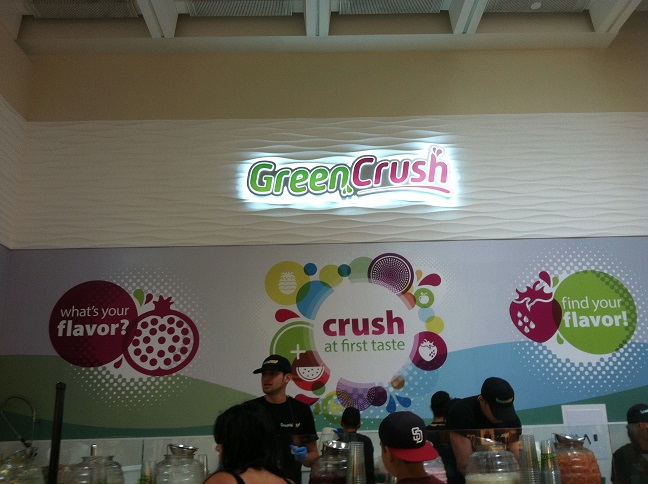 We bought three different juices: guava, watermelon, and strawberry lemonade. It is so good and refreshing, perfect for the scorching summer heat in Southern California.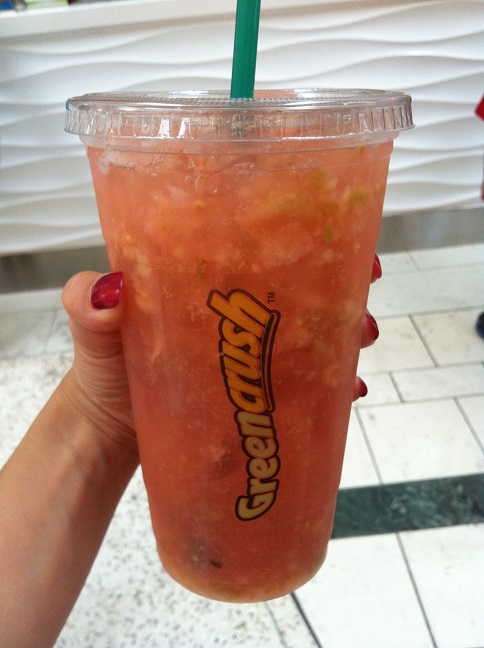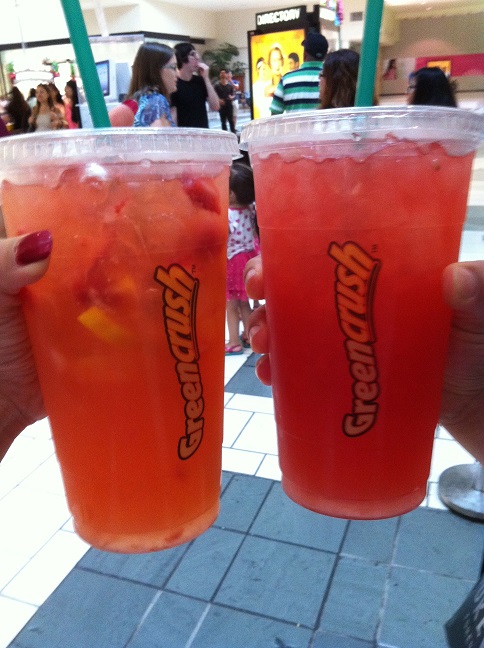 Then it was dinner time again! I was seriously ready to give up on our list. Too much food!
We wanted something healthier than the Korean BBQ we had the night before, so we went to Brodard restaurant since they were known for Vietnamese spring rolls. I love their nem nuong cuon (BBQ pork spring rolls) and their chao tom cuon (sugar cane shrimp spring rolls). Their eggrolls were good too.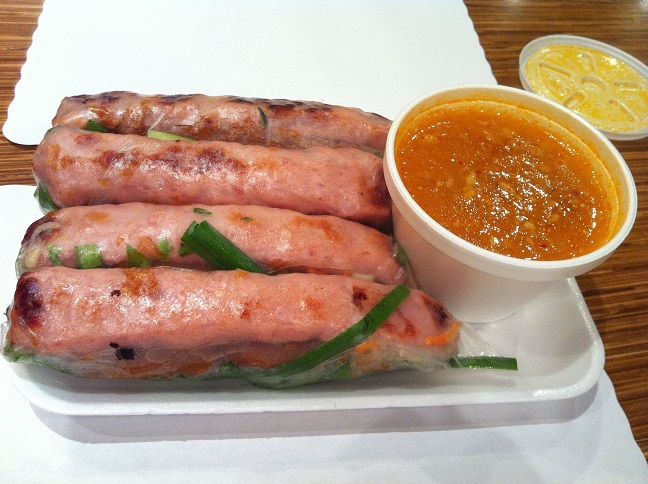 And guess what? They sell macarons! For cheap. Just $1.25 each. And I was super excited because I discovered that they sell durian macarons as well as lychee macarons. I was in heaven, but I'm sure many people will disagree with me. That's okay! More for me! =)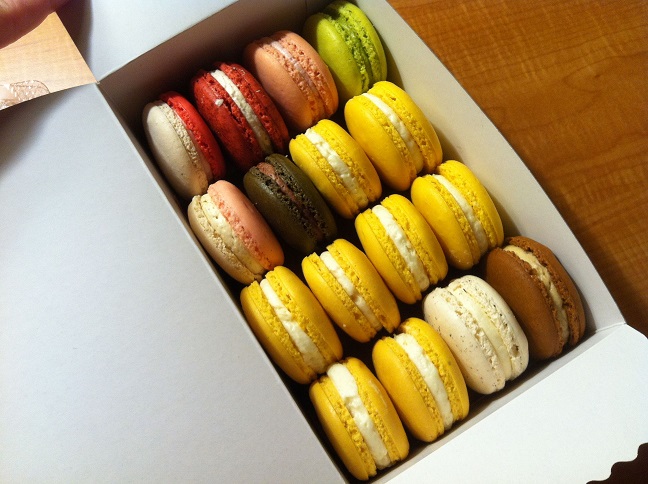 This was our last full day in Southern California. Can you tell we were trying to cram everything into one day?
Until next time!