This is officially my first post after my move to self hosting! I'm so very excited!
Almost everything should be the same as it was before. I didn't want to make too many changes so soon, not until I know what I'm doing. There are still a few things I need to fix, or at least, learn how to adjust. If you're having trouble with links or if something doesn't seem right, let me know, and I'll do my best to fix it. =)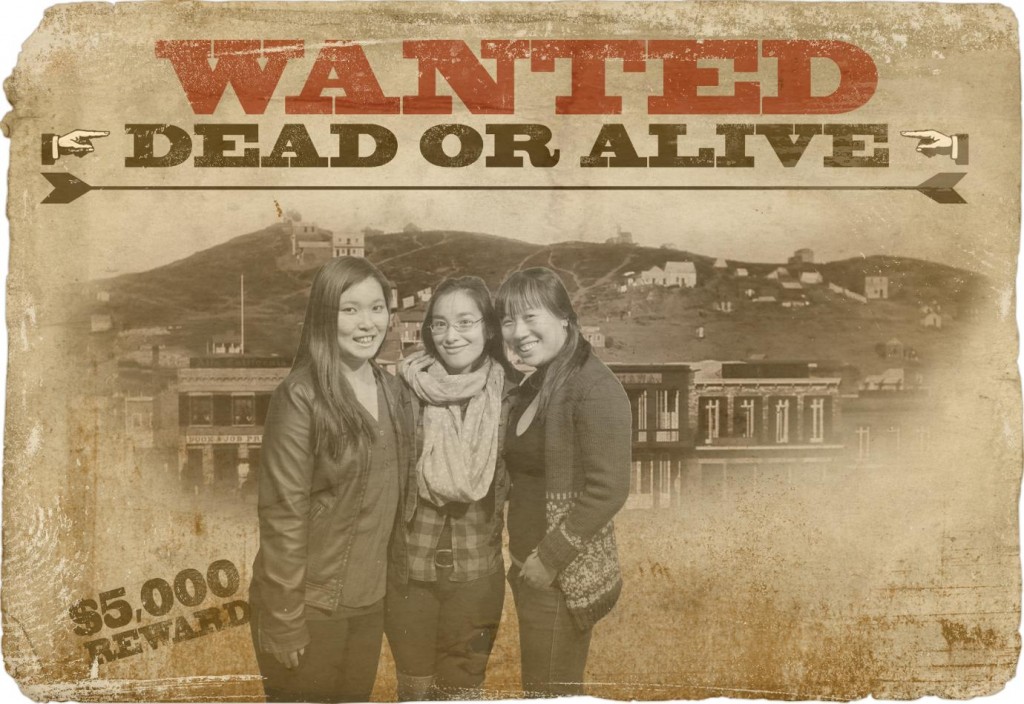 Now, if the title of my post, the San Francisco Dungeon. didn't make you super curious, I don't know what would.
One of my closest friends, Jen, came back to San Francisco for a few weeks on summer break. She's studying to become a pediatrician so she's always traveling all over the place. Before she leaves for Michigan, we wanted to do something fun. I heard that the Dungeon is opening their first location in San Francisco. If you're in Europe, then you might have already heard of these tourist attractions. I haven't. But I loved the idea of it. It's basically a haunted house filled with dark humor and historical references.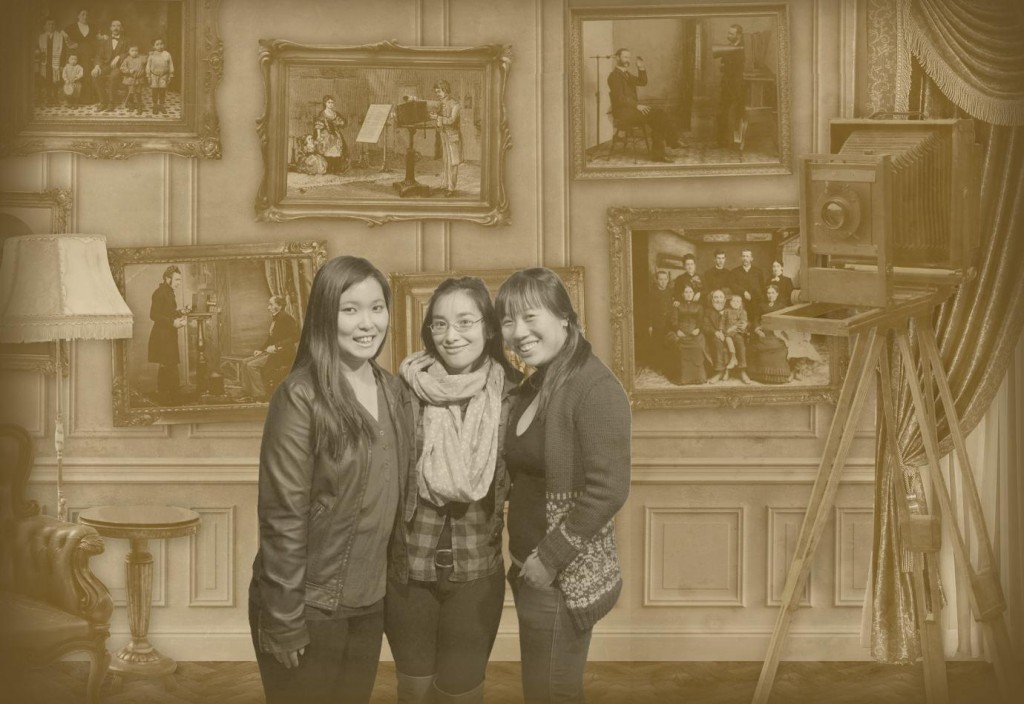 For the San Francisco version, there were 9 different rooms that touched the subject of gold rush greed, bubonic plague in Chinatown, the dark history of Alcatraz, Miss Piggott and her opium laced whiskeys, Shanghai Kelly, and so much more. Sadly, I didn't know as much San Francisco history as I thought I did. As soon as I came home, I looked up everything because I was curious.
What else happened during the show? Let's see I was thrown in jail for being a spy, placed on trial for intoxication and was told to plead insanity to escape prison, trapped in Alcatraz haunted prison… As you can tell, the show is pretty interactive. =)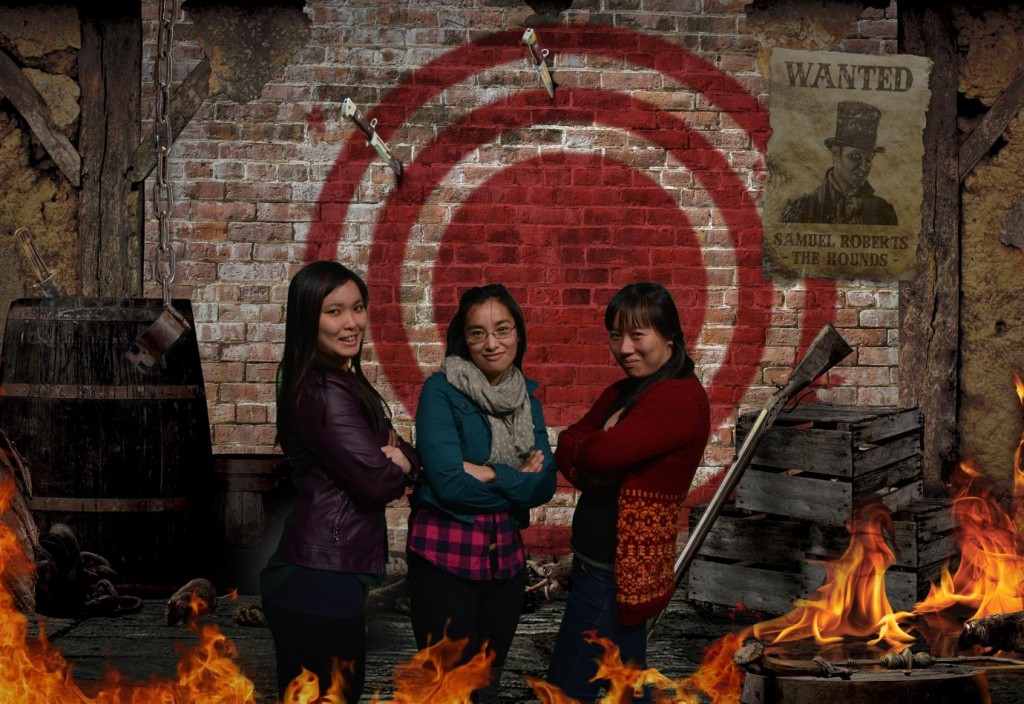 I thought it was an amazing experience, and it was fun for me as a local. If you're in SF, or visiting SF, I recommend giving this new tourist attraction a try.
Before we went in to experience San Francisco's dark history, the photographer told us to pose and smile for the first one, pretend we were tough for the second, and act scared in the third. I'm so glad I never wanted to be an actress. I can't "act" anything as you can see in my photos. At the end of the tour, they gave us these photos. Now we know why he told us to pose a certain way.
My youngest sister to the left, and my friend, Jen, to the right.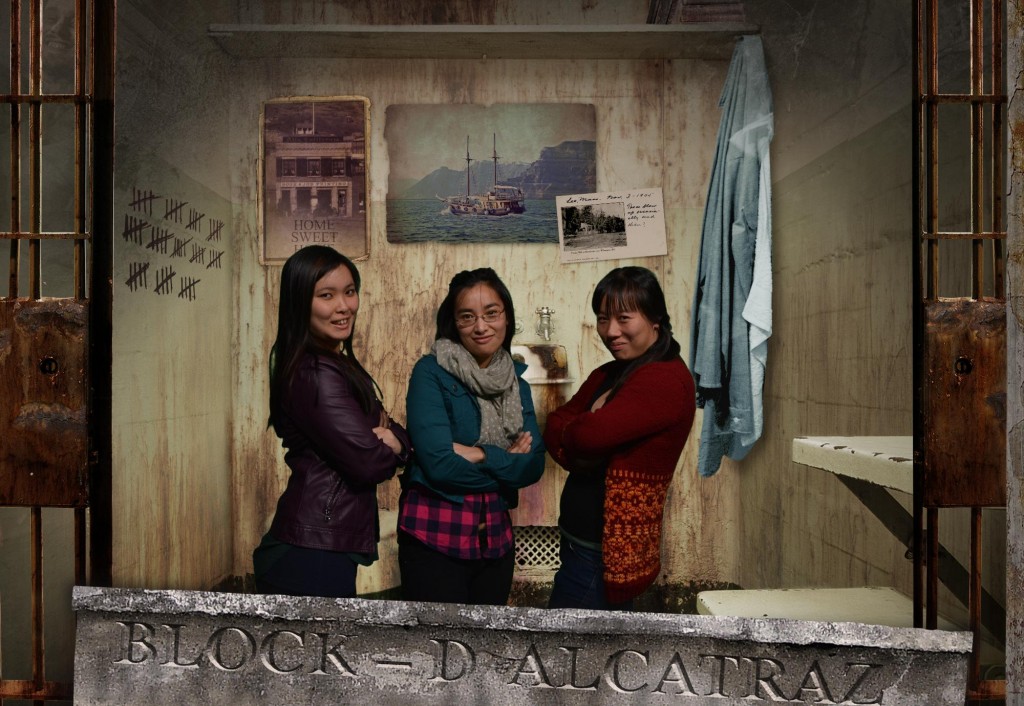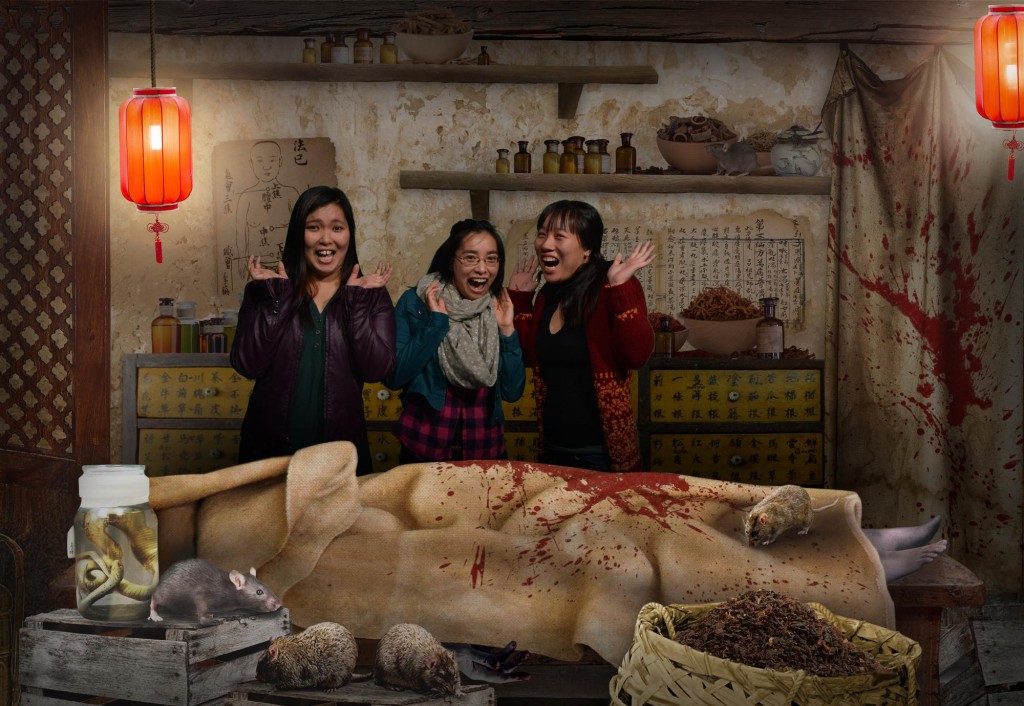 Afterwards, we went to eat at Q restaurant, which is closing down this Sunday, after 16 years of business. We ordered Macaroni and Cheezy Tater Tots, BBQ ribs with fries, and Fried Catfish served over fries and corn relish.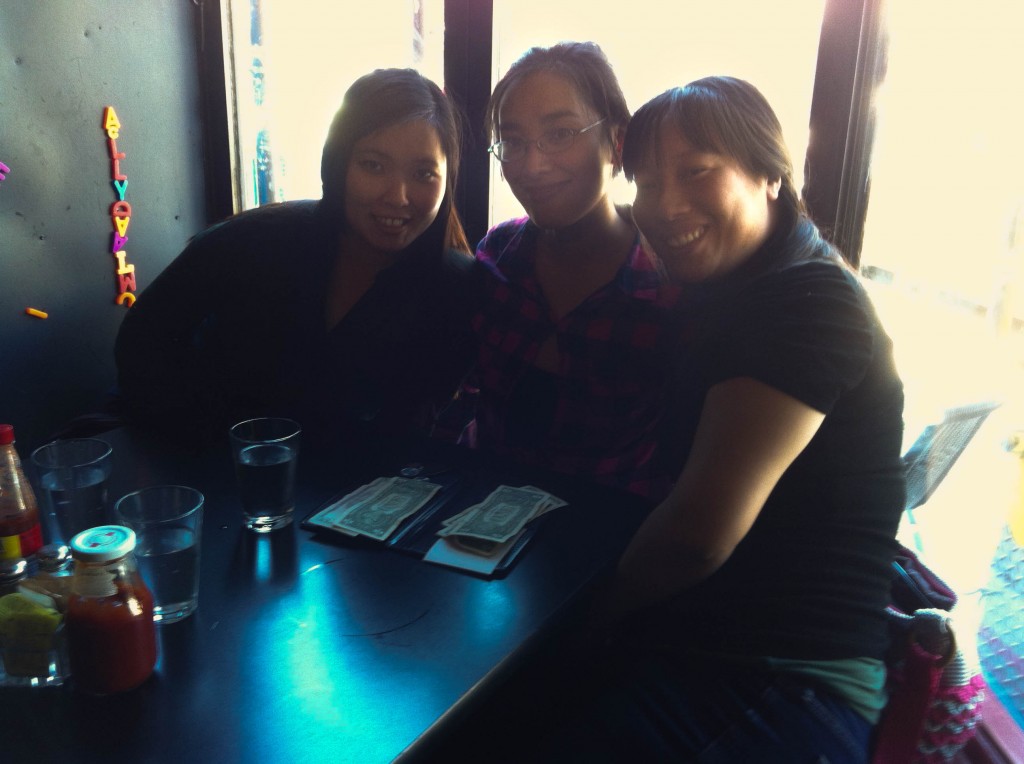 Macaroni and Cheezy Tater Tots. It's definitely different than the usual mac and cheese.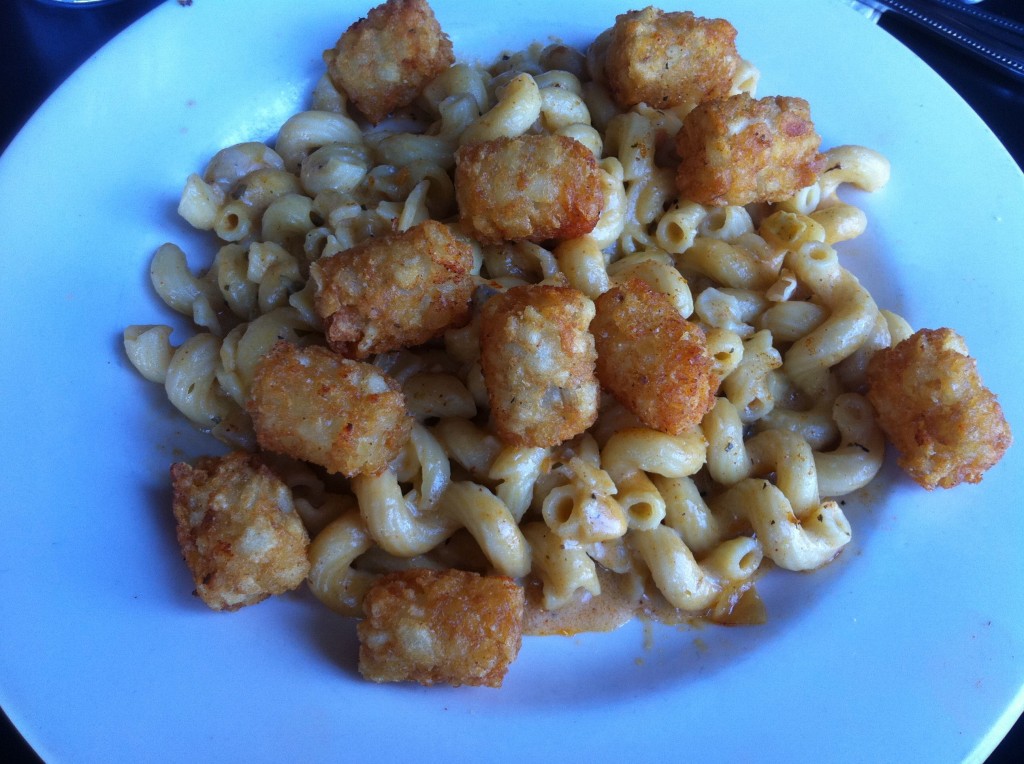 Fried Battered Catfish over fries and a side of corn relish. The corn relish is the best, off setting the fried foods.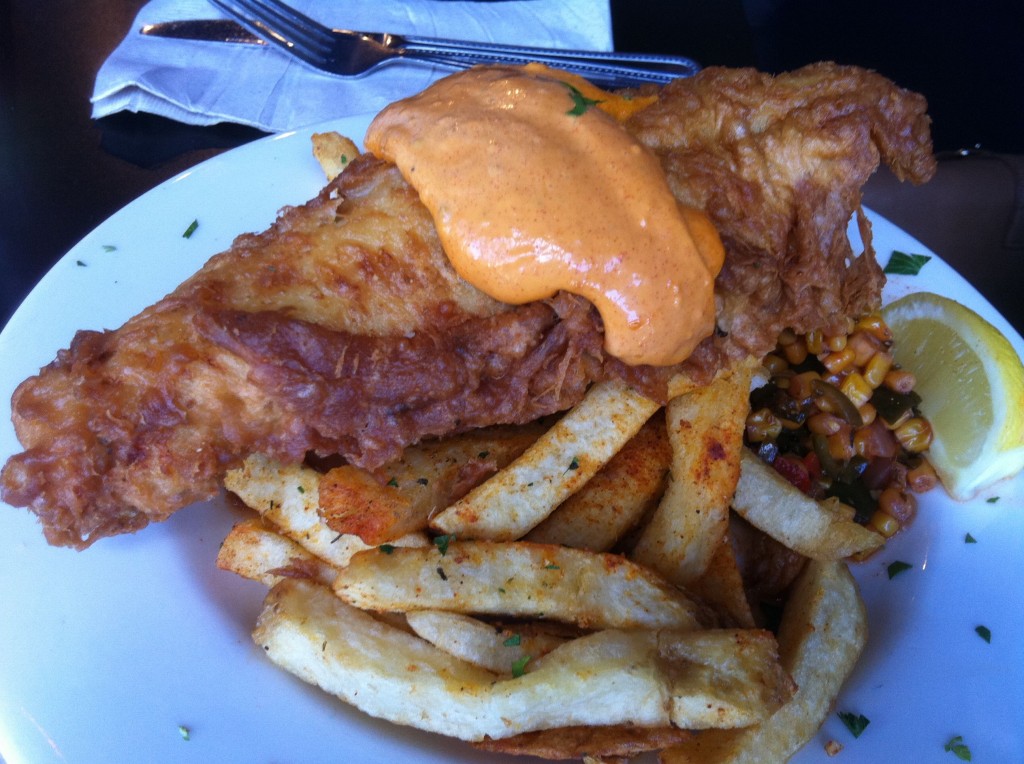 BBQ Ribs over fries with a side of refried beans.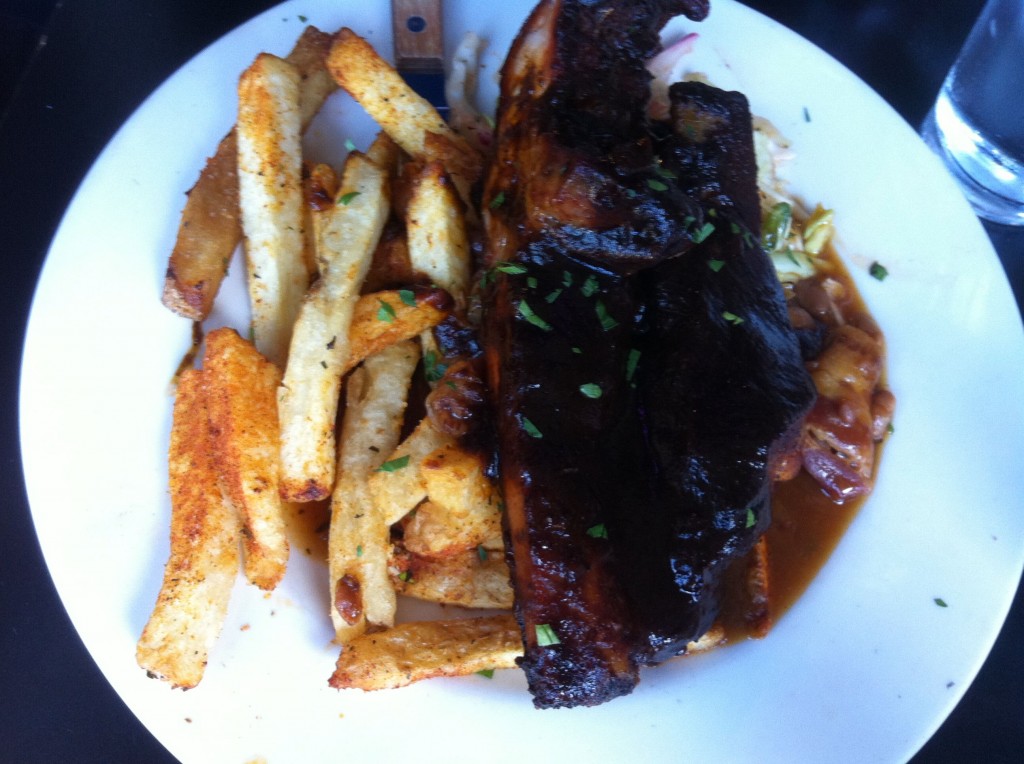 It was not healthy, but it was good. It'll be sad to see the restaurant go.
Until next time!
~ Andrea