Golden Gate Bridge with fog over the ocean.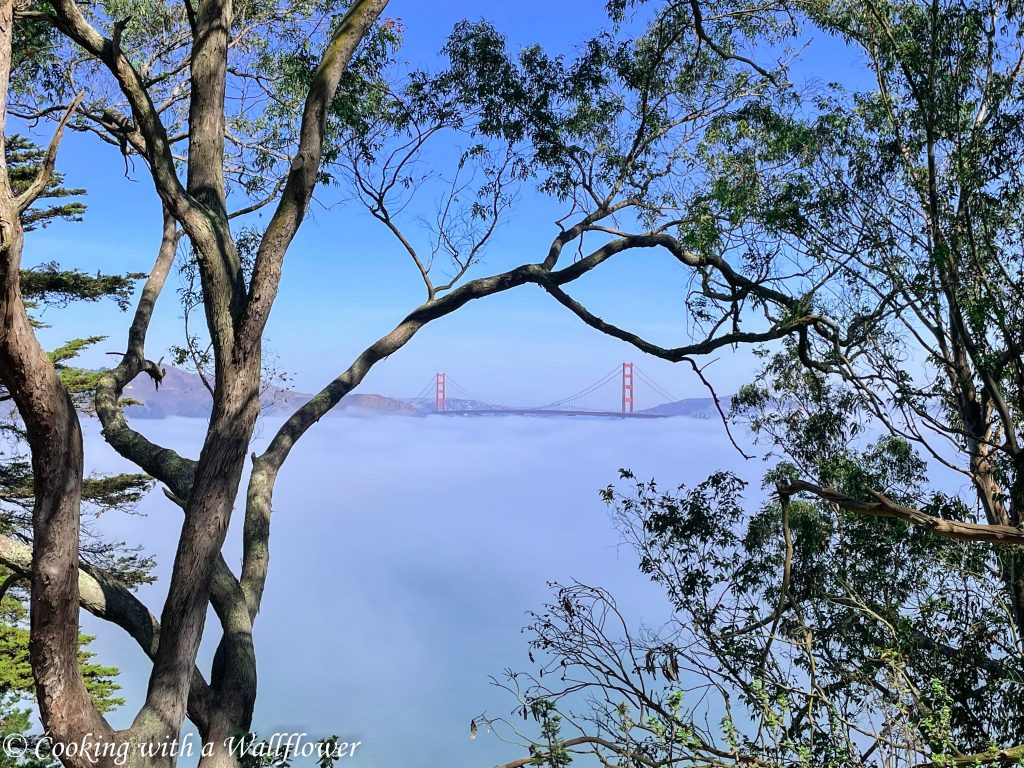 Every October, San Francisco gets a week or two of a heat wave. The past weekend was one of those days. We took walks near Land's End since it was so warm out. And I captured a photo of clear blue skies and an ocean covered in fog. It's not often you get to see that.
In this week's finds…
How delicious does these Chinese milk bun rolls stuffed with pork and spring onions look?
This chicken tortilla soup and this roasted pumpkin and carrot soup and this Italian sausage and gnocchi soup are perfect for cooler fall days.
How delicious does this Greek pasta salad  look?
Seriously need this salted caramel cake in my life.
The flavors in these pistachio, rose, and cardamom croissants.
If you're into cocktails, this pumpkin spice old fashioned might be perfect for you.
This harvest punch sounds so refreshing and perfect for fall.
How delish does this Dr Pepper pulled pork sound? It would be perfect in tacos and with salads. And so many other dishes.
I'm obsessed with quiche and this loaded breakfast quiche sounds like a great option for brunch.
How amazing do these clams on toast with blistered tomatoes, corn, and calabrese salami sound?
Definitely need to try these cookies and cream cinnamon rolls as soon as possible. Plus, it's no knead!
It's the season for baked apple cider doughnuts.
I really want to try these marinated mozzarella balls with tomato and avocado.
I'm always down for tacos and these air fryer fish tacos with cilantro lime slaw sounds soo good.
The fall flavors in this spice cake with maple roasted pear sound so delicious.
The color in this ube pan de sal.
The gorgeousness of this lemon tart.
The coziness of this minestrone soup with fresh tomatoes and this harvest cheddar apple cider butternut squash soup.
Definitely want to try this mushroom and pea risotto.