San Francisco Botanical Garden.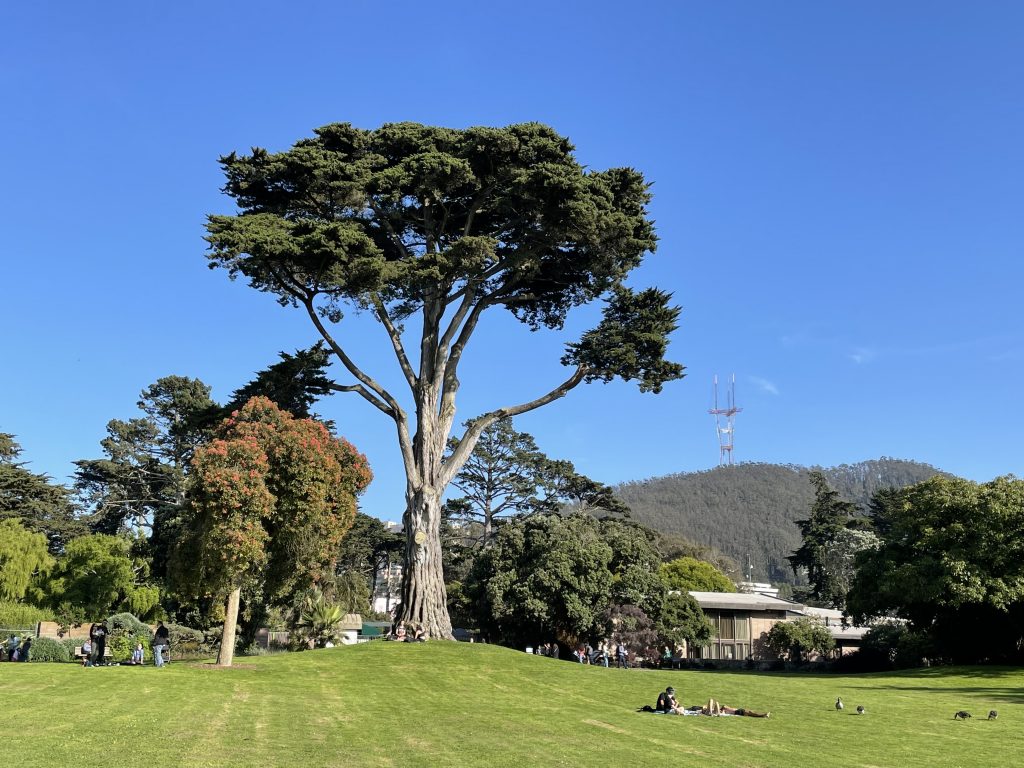 We decided to picnic at the botanical garden over Labor Day weekend. My 15 month old niece rarely gets to go out so we took her to the park so that she could have a lot of space to walk around. I love that there is so much space for you to wander around and not overcrowded with people.
In this week's finds..
The flavors in this herby feta and spinach quesadilla.
This smoky elote Mexican street corn sounds soo delicious.
This creamy orzo soup with chicken and bacon sounds so comforting and perfect for cool fall days.
How delicious do these marshmallow chocolate cookies sound?
Seriously want to try this coffee jello, a Japanese no bake dessert.
It's almost officially fall and this chocolate pumpkin mousse cake and this pumpkin shortbread bars would be the perfect way to start fall baking.
How cute are these sumikko gurashi snowskin mooncakes?
My mouth is watering over this berry marbled cheesecake.
Seriously need to try this harissa roasted cauliflower tacos with chickpeas.
I love all things chocolate and this black forest cupcake looks amazing.
If it's still hot where you are, this lemon cheesecake ice cream sounds so refreshing.
Definitely need to try this Spanish tortilla with Calabrian chile butter.
I'm all about the fall flavors and this instant pot warm spiced apple cider sounds so cozy.
I need to try this plum cake ASAP.
I love the sound of this maple mustard tempeh bowl.
The prettiness of this Bailey's red velvet brownie.
I can't wait to make these soft pretzel knots. Plus, they come with so many different toppings.
The coziness of this Ethiopian chicken stew.
I'd love to try these hard cider pretzels with creamy honey mustard.
How delish does this old fashion iced fudge brownie look?
Drooling over this lobster roll dip.