It's peony season!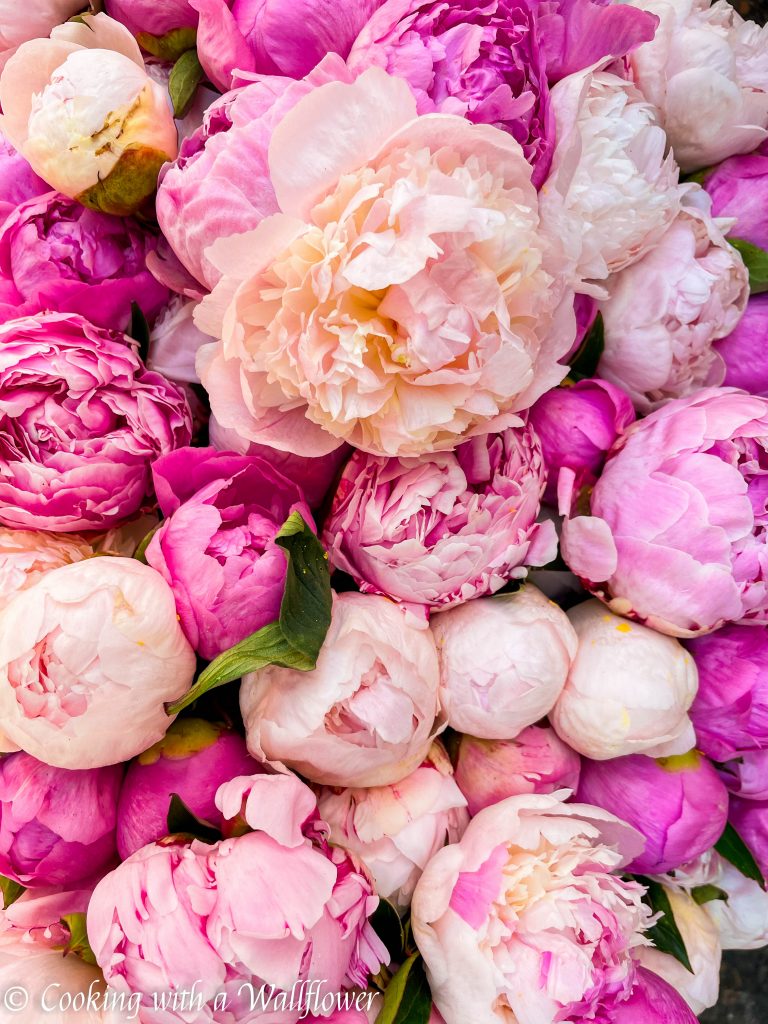 When I saw these peonies at the farmer's market, I couldn't resist taking a photo of them. The colors are so gorgeous.
In this week's finds..
How delicious do these paneer tikka look? And I love that most of the spices can be found in our pantry already.
The gorgeousness of this marble loaf cake.
These sauteed mushrooms with caramelized onions and fresh herbs would make the perfect side to any meat dish.
This lemon garlic asparagus would make an amazing side dish. So simple too.
This vegan katsu curry would make the perfect weeknight meal.
All the blueberries in this blueberry lemon ricotta pound cake. <3
The prettiness of this lavender gin sour cocktail.
I seriously need to try this creamy whipped feta ASAP. It would make the perfect dip for any occasion.
I love the combination of flavors in this apricot and coconut bar.
How pretty are these baked vanilla frosted donuts?
This blood orange thyme moscow mule  and this strawberry basil mojito sound like the most refreshing cocktail for summer.
I need to try this mushroom gyoza soon. It sounds soooo good.
The dreaminess of this blueberry almond cake.