The koi pond at the Portland Japanese Tea Garden.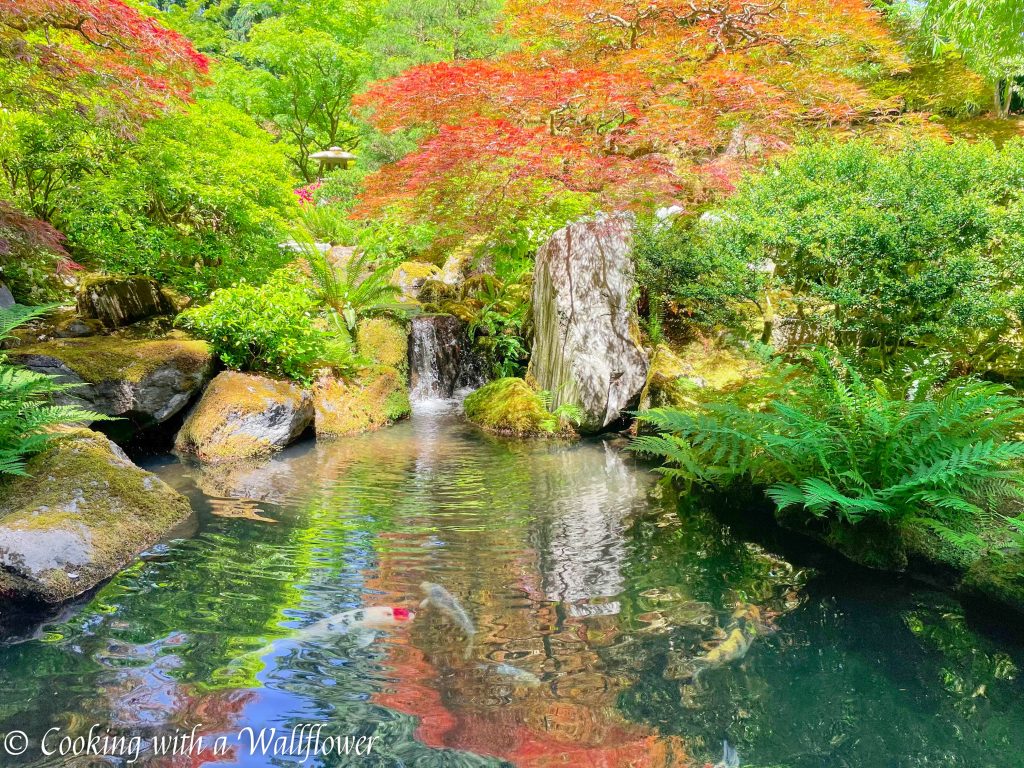 Last weekend, we spent an amazing four days exploring Portland. We spent our days eating and hiking and exploring parks. By the time the weekend was over, I definitely wished I could extend my stay. If you've never visited Portland, Oregon before, I highly recommend doing so. There are soo many different places to eat and explore.
I'll be sharing photos and recommendations from our quick trip to Portland soon. But in the mean time, let me share some of my latest finds with you.
In this week's finds…
This firecracker shrimp roll with crab aioli sounds soo delicious.
The gorgeousness of this pineapple cake and strawberry cheesecake. Plus, it's also vegan!
These vegan double chocolate muffins would make the perfect breakfast.
This California omelette would be a great way to start your morning over the weekend.
How refreshing would this strawberry acai refresher be on a hot summer day?
This shaved asparagus salad would be perfect for either spring or summer.
It's been awhile since I've been out for afternoon tea so I love the idea of making these cucumber and radish English tea sandwiches at home.
I would love to try this strawberry lavender pound cake.
How delicious does this lemon garlic parmesan shrimp sound?
Anything with bacon sounds amazing and this bacon wrapped jalapeno poppers sound soo delish.
If you're looking for a delicious breakfast, this asparagus, whipped feta, poached egg with green almonds, and almond crumble sound sooo amazing.
This shrimp pasta salad would be great for summer BBQ.
I need to try this creamy sherry chicken ASAP for dinner.
I miss eating dim sum and these steamed rice noodle rolls would be amazing to make at home.
I would love to try this sweet ricotta pie.