The view from Twin Peaks.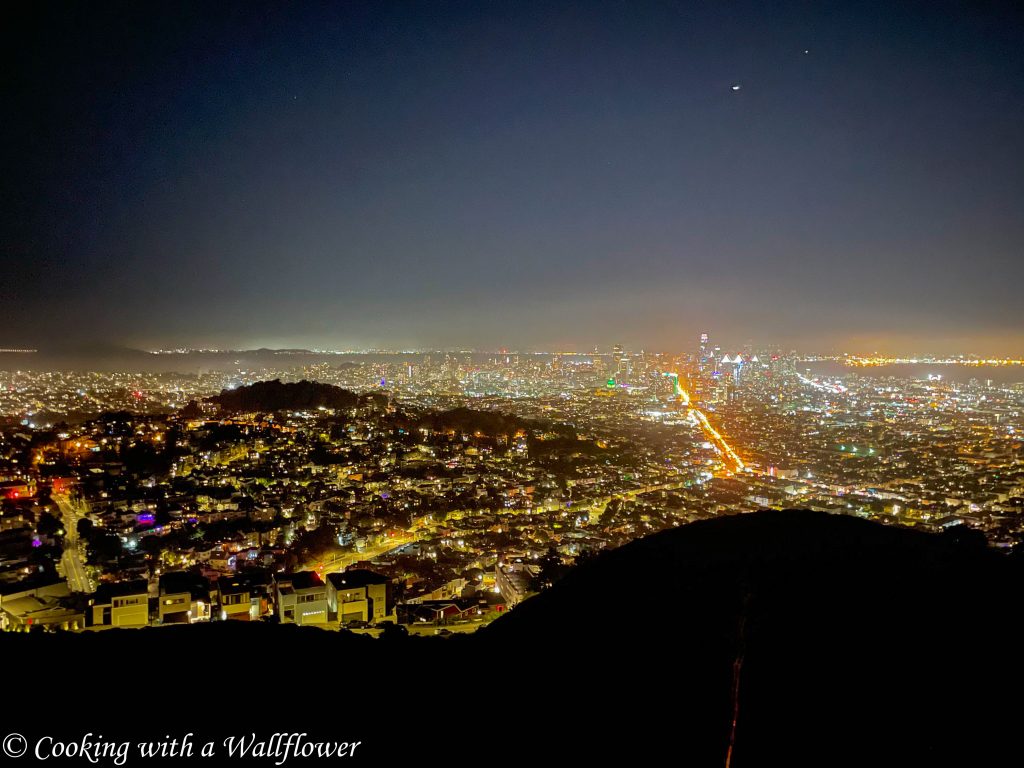 If you go at night though, make sure to bundle up. It is super windy and cold up there.
In this week's finds..
Seriously need this banana snack cake with sour cream fudge Nutella frosting in my life ASAP. I mean, how can you resist?
This furikake salmon and this baked teriyaki salmon soba noodle bowls or this salmon fried rice would make the most amazing weeknight meal. Plus, it's simple too.
How festive and cute are these circus animal cookie rice krispies treats?
This grilled chicken salad would make a great meal.
How pretty and refreshing are these blueberry basil margaritas?
I'm seriously drooling over this lobster grilled cheese. I mean… grilled cheese and lobster? It sounds like the ultimate comfort food to me.
If you're in the mood for a healthy dessert, this chocolate raspberry chia seed pudding would be perfect for you.
I've never had a nanaimo bar before, but now I really really want to give it a try. Graham crackers, nuts, custard, and chocolate? Yes, please.
I love all sorts of noodles and this gochujang noodles sounds so amazing. I can't wait to give it a try especially when I'm in need of a quick meal.
As it gets warmer, this no churn birthday cake ice cream would be perfect.
Oh my gosh. These s'mores toffee sounds absolutely amazing.
I would love to make this poppy seed pound cake soon.
How delicious do these garlic rolls look? It'd be the perfect side to any dish.
Okay, definitely need to make this lobster curry noodle soup with crisp bean sprouts ASAP. It sounds like the perfect comfort food, especially on a cold day.
If you want to up your pasta night game, this tomato pancetta pasta and this eggplant tomato pasta with bacon or this gnocchi alla sorrentina with tomato and fresh mozzarella sound soooo good.
How perfect would these chocolate cake pop truffles be for dessert?