Exploring a new park in SF.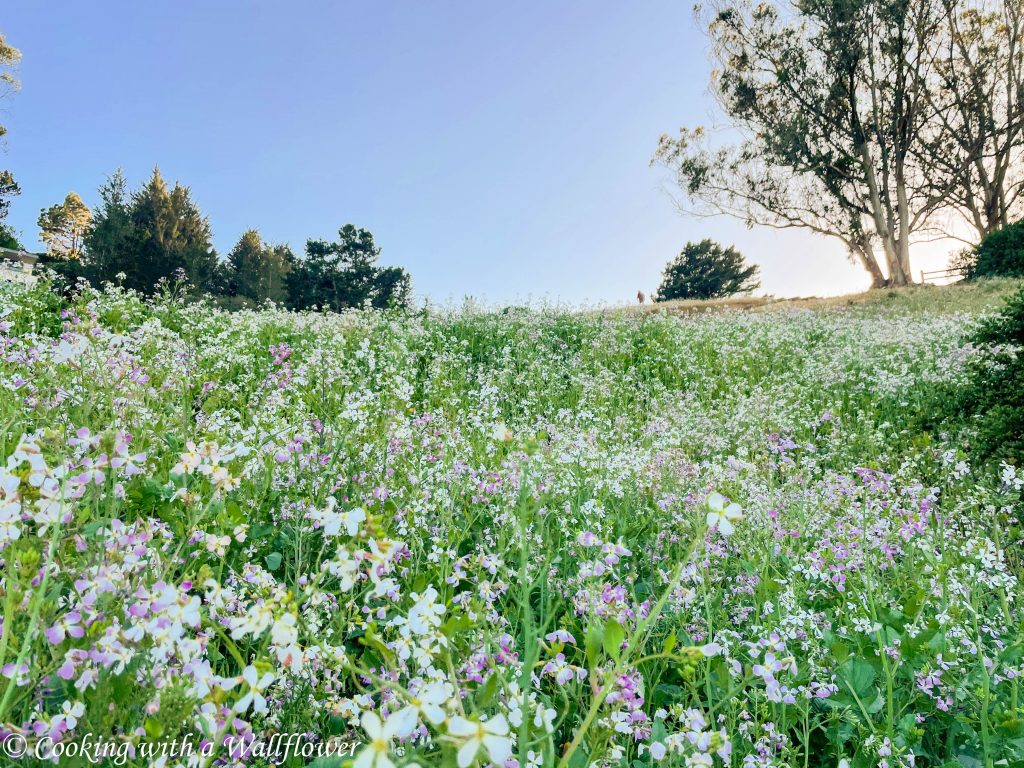 During the pandemic, we spent so muc00h time exploring different parks in the city. We were always on a mission to find a new location with an amazing view.
Recommended by a friend, we walked around Billy Goat Hill and found these wildflowers on the paths. So pretty.
In this week's finds…
It's Mother's Day this Sunday so in case you need brunch, dinner, or dessert ideas, I've compiled a list for you in this week's finds.
Funfetti cheesecake filled with lots of colorful sprinkles would make the perfect dessert.
This baked spicy chicken taquitos with avocado cilantro dip would make an amazing meal.
This Old Bay steamed shrimp sounds soo good.
How flavorful does this harissa spiced chicken with olives and orzo look?
These strawberry lemon cupcakes would make the perfect dessert.
These vegetarian breakfast burritos would be perfect for brunch and they're also gluten free.
How mouth watering do these salted caramel brookiesv look?
Seriously need to try this almond cake with pear and polenta ASAP.
Definitely want this blueberry crumble in my life.
This vegan miso ramen with black garlic oil would make an amazing meal.
Can we talk about the gorgeousness of this blueberry croissant French toast bake? I would love this for weekend brunch.
The prettiness of these no bake key lime cheesecake bars and these strawberry cream cheese brioche pastries with orange blossom water.
I love pound cake and this classic old fashioned pound cake sounds soo amazing.
Obsessed with all sorts of pasta and this creamy roasted red pepper alla vodka pasta sounds sooo good right now.
The flavor in these lychee and rose cupcakes. I need to try this soon!
I love loaf cakes and this lemon poppy seed bread sounds delish.
How delicious does this sheet pan hash browns and eggs with avocado salsa look?