A view of the Golden Gate Bridge from Marshall Beach.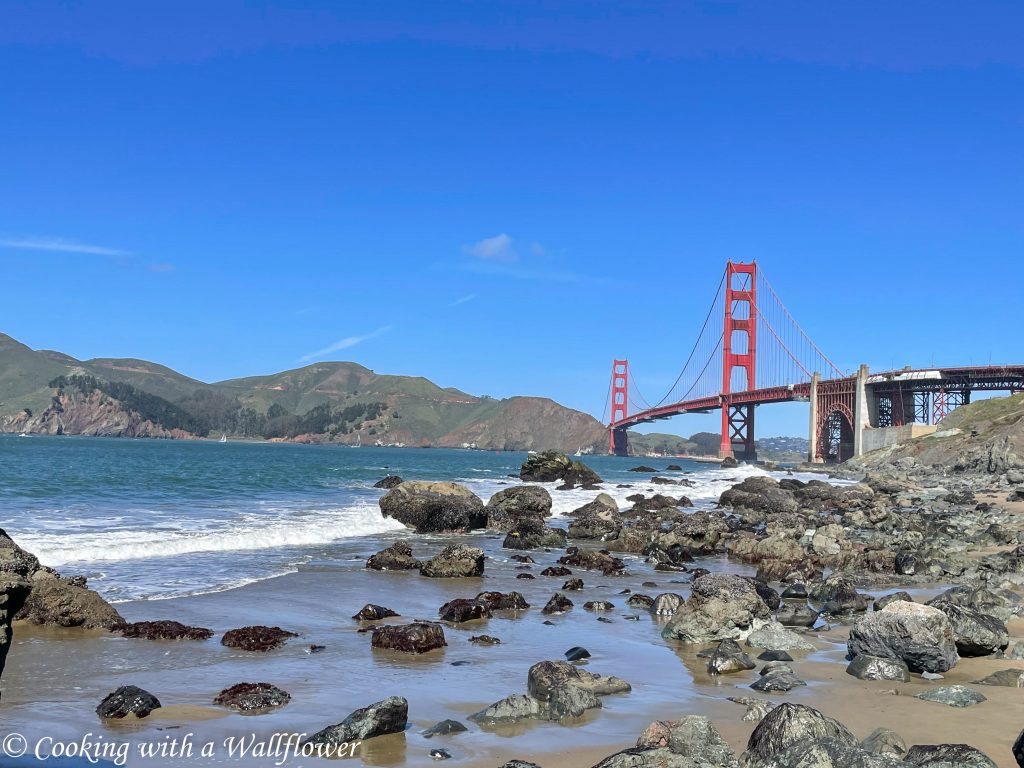 Last weekend, we decided to take advantage of the clear skies by taking a hike from the Golden Gate Bridge down various trails until we reached Marshall Beach. Situated underneath the bridge, you can enjoy the sound of waves crashing against the rocks and admiring the famous bridge from below. The views of the bridge were amazing.
In this week's finds..
How cute is this onigiri picnic bento lunch box? These would be perfect for kids!
It's been so cold lately and there's nothing better than warm comforting soup, like this minestrone soup.
How delicious does this blueberry yogurt coffee cake look? It'd be perfect with coffee or tea in the morning.
This chicken quesadilla sounds soo delicious and perfect for a weeknight meal.
How cute are these bird's nest cookies? It's perfect for spring and Easter. Plus, it doesn't require any baking.
These boozy peanut butter root beer floats sound soo delicious.
I love cupcakes and these banana cupcakes with cream cheese frosting sounds sooo good.
If you have lots of lemons, these meyer lemon bars would be perfect for dessert.
Have you ever tried potato pancakes? If not, you'll want to try them. I want to make these german potato pancakes ASAP.
Obsessed with Thai food and especially drunken noodles. These 15 minute drunken noodles would be perfect for a weeknight meal.
If you're looking for ideas for Easter, this rich mocha Easter cake would be perfect for kids.
I definitely want to try these Thai style coconut curry chicken meatballs ASAP.
Seriously drooling over this crab croquette sandwich. How delicious does it look?
I need these biscoff muffins in my life. It would be the perfect way to start the morning.