Sunsets at Sutro Bath by Ocean Beach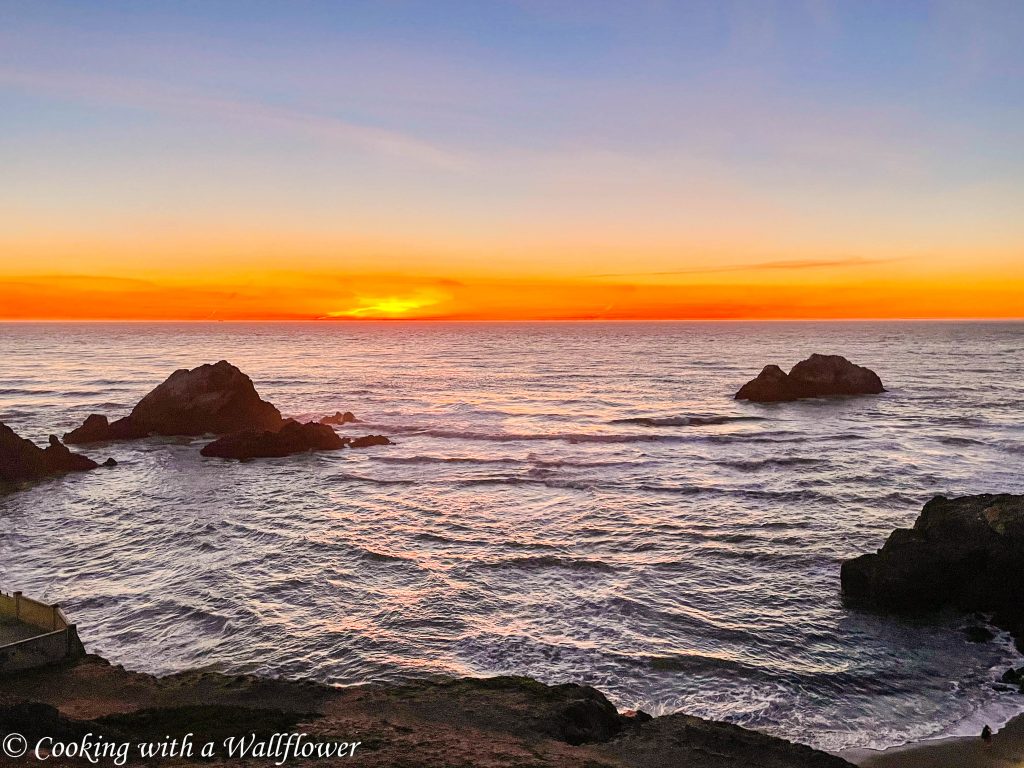 In this week's finds…
Obsessing over this Thai Tea Crème Brulee.
How cute are these strawberry love letter pastries with eggroll wrapper envelopes?
These blueberry streusel muffins would make the perfect breakfast or late afternoon snack.
How amazing does this dulce de leche chocoflan look?
How delicious does this vegan cheesy garlic pull apart bread look?
This chocolate chip banana oatmeal muffins sound sooo delicious and perfect for breakfast.
Obsessing over how pretty these s'mores hot cocoa bombs are.
This spinach mushroom frittata would make the perfect meal for Sunday brunch.
This creamy veg curry with crispy tofu and sesame noodles looks soooo good.
If you're looking for an easy weeknight meal, this shrimp taco bowl with creamy chipotle sauce and this shrimp chow mein would be delicious options.
I love salads loaded with all sorts of ingredients and this rainbow chicken salad with almond honey mustard dressing sounds sooo amazing.
It's citrus season and this lemon pie would be perfect to make if you have lots of lemons on hand.
This French onion soup looks soo warm and comforting.
How gorgeous is this gluten free mascarpone and lemon mousse cake?
I definitely want to try this carnitas recipe for taco night. You can make it either in a slow cooker or oven.
How delicious does this Santa Fe sheet pan quesadilla look?
If you're a fan of coffee, this coffee and walnut cake would make the perfect dessert.
I love macarons especially since they're so colorful, flavorful, and dainty. And I can't wait to try my hand in making these French macarons.
Seriously, drooling over this cinnamon crunch bread.
How comforting does this Mexican chicken soup look?
I cannot wait to try these fudgy mocha brownie cookies. Look at all the crinkles.