Mustard fields in Napa Valley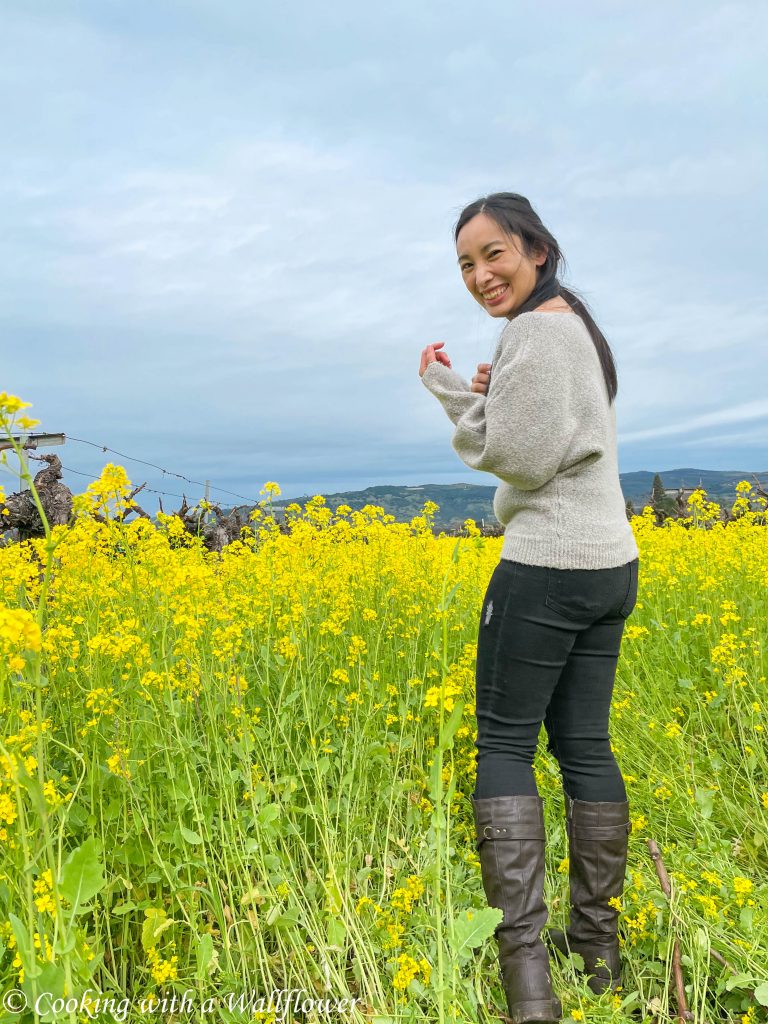 Last weekend, we visited Napa for a quick weekend getaway.
While driving in wine country, we came across vineyard after vineyard filled with yellow mustard flowers. It seems that mustard blooms are planted in vineyard as a natural pest control. And during January to March, you'll see fields of mustard flowers blooming in the fields.
We couldn't resist stopping on the side of the road to take photos of the flowers.
If you get the chance, go see them before the blooms disappear.
In this week's finds..
These white chocolate ricotta donuts look amazing and perfect as a treat.
I'm always looking for more pasta dishes to try, and this roasted cauliflower pasta with red pepper sauce sounds sooo good.
If you're a fan of chocolate chip cookies, these brown butter chocolate chip cookies sound simply delish.
These cheesy gordita crunch tacos sound sooo tasty. I can't wait to try it!
If you're looking for a citrus inspired cocktail, this grapefruit rosemary Moscow mule sounds amazing and the color is so pretty too.
These baked cassetelle look soo delicious!
This vegan mushroom and leek bourguignon look so warm and comforting, perfect the winter cold.
How mouthwatering does this coffee crème caramel and this mango pudding look?
This taco soup sounds soo delicious and comforting.
How cute are these heart shaped hot cocoa bombs?
I'm obsessed with macarons and would love to attempt to make these chocolate macarons.
How pretty is this raspberry almond skillet cake?
I love the idea of this slow cooker chicken stew. It's perfect for cold winter days.
I love that this small batch chocolate cake is perfect for two.
These raspberry ricotta mousse cakes are soo pretty and perfect for any celebration.
I definitely want to try this earl grey blueberry lemon cake ASAP.
I love the colors in these raspberry sugar cookies.