Kirby Cove.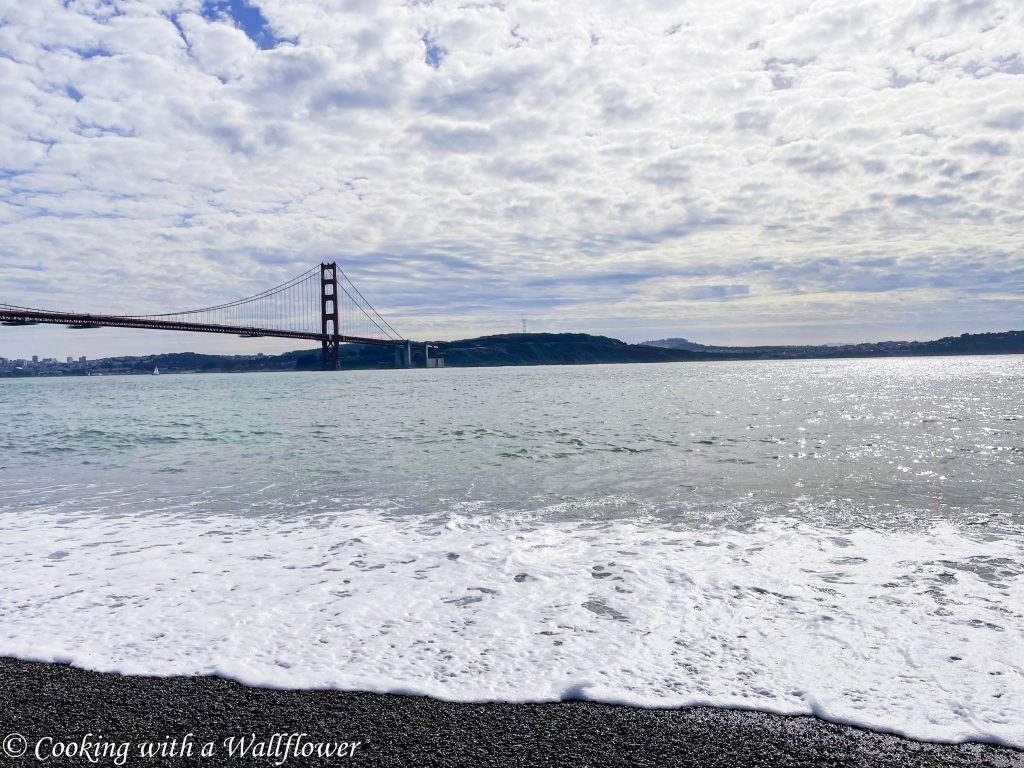 Last weekend, my boyfriend and I decided to get out of the city and go on a hike just across the Golden Gate Bridge. We parked and walked about a mile down to Kirby Cove where there is a small  beach with amazing views of the Golden Gate Bridge.
It wasn't too cold. So it was perfect for a short hike down to the beach and then finding a secluded spot for a quick meal with a view. If you ever get the chance to visit Kirby Cove, I highly recommend it. There weren't a lot of people on the trail. Plus, during the summer, you can make reservations for the highly coveted campsites.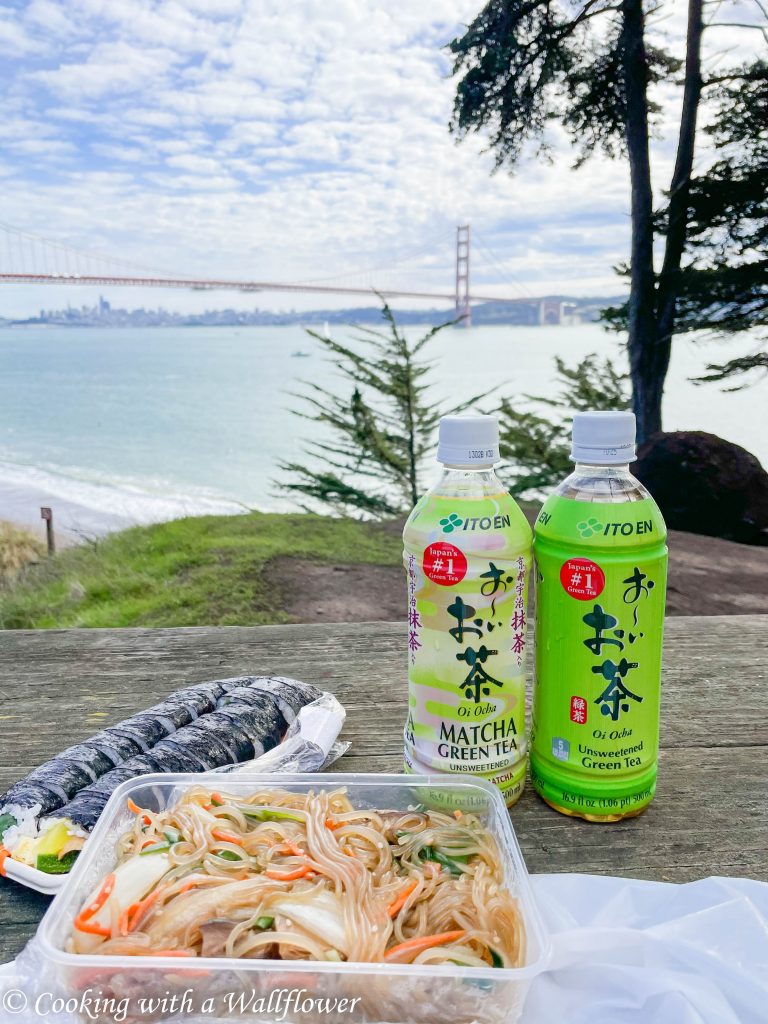 It's Super Bowl weekend, and you knooow I'm here for the food. It doesn't matter if there's no big gathering this year. I'm still here for the food.
So in this week's finds… It's all about the game day snacks and foods.
How delicious do these loaded bell pepper nachos look?
My mouth is watering over these coconut shrimp banh mi.
These bacon wrapped meatballs look like the perfect appetizer.
How delicious do these sweet smoky slow cooker ribs look?
These strawberry popsicles would make the perfect snack.
This white bean turkey chili sounds soo amazing and comforting, perfect for the cold weather.
How tasty do these pork baos look? They'd be perfect for snacking on.
This creamy hummus with whipped feta would be perfect for entertaining, especially when served with pita chips, crackers or naan.
How cute are these raspberry jelly donut macarons? The perfect mini desserts for game day or for Valentine's Day.