Napoleon Cake – found a new Russian bakery with one of the best napoleon cakes.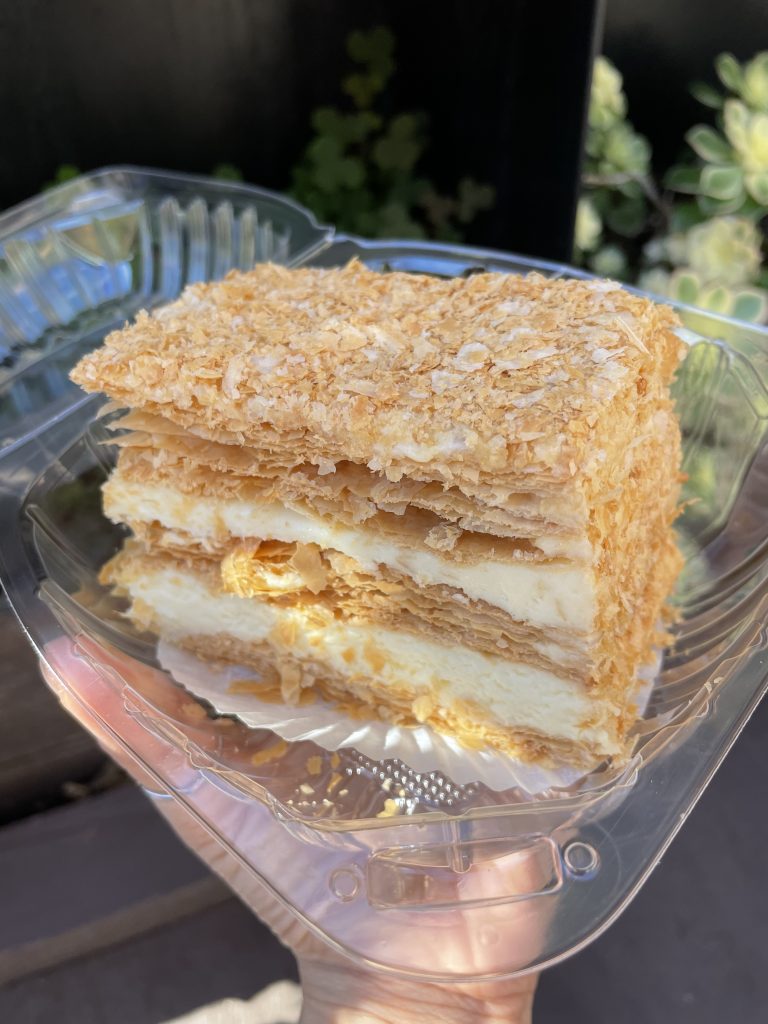 In this week's finds..
How delicious do these pan fried curry buns look?
These Tex Mex chicken cutlets with refried beans sound simply delish.
How mouth watering do these Szechuan beer shrimp look?
This lacquered sesame chicken bowl with Asian pear and this roman chicken and this Asian salmon with Chili Lime Noodles or this honey baked salmon in foil  as well as this Japanese pork cutlet bowl sound amazing and perfect for a weeknight dinner.
How cute would this heart shape pizza with heart shape pepperoni be for Valentine's Day?
This jalapeno popper chicken sounds sooo good, especially if you're a fan of spicy.
If you're a fan of poke bowl, now you can make your own salmon poke bowl or this Whole30 poke bowl at home.
How comforting does this Mexican street corn chowder and this Thai coconut curry chicken noodle soup look?
I seriously want to make monkey bread ASAP.
I can't wait to try this bouillabaisse.
Obsessed with garlicky bread and these cheesy garlic knots sound soo good.
The winter is the perfect time for all sorts of chili. I definitely want to try this instant pot healthy turkey chili soon. This smoky tempeh chili with tortilla crisps sounds soo good too.
These loaded mini potato skins would make the perfect game day snack.
How delicious would this loaded breakfast taco bar be for weekend brunch?
This chicken stew sounds soo cozy.
This caramel Irish coffee would make the perfect morning pick me up.
Definitely want to try these broccoli mashed potatoes.
How cute and festive are these funfetti mini bundt cakes?
I love pasta and this vegetarian skillet stuffed shells sound soo good.
I need this chocolate vanilla checkerboard cake with fudge frosting in my life.
One of my favorite dim sum dishes! I would love to make these shanghai soup dumplings.
How delish does this healthy orange sesame chicken sound?