Winter sunsets.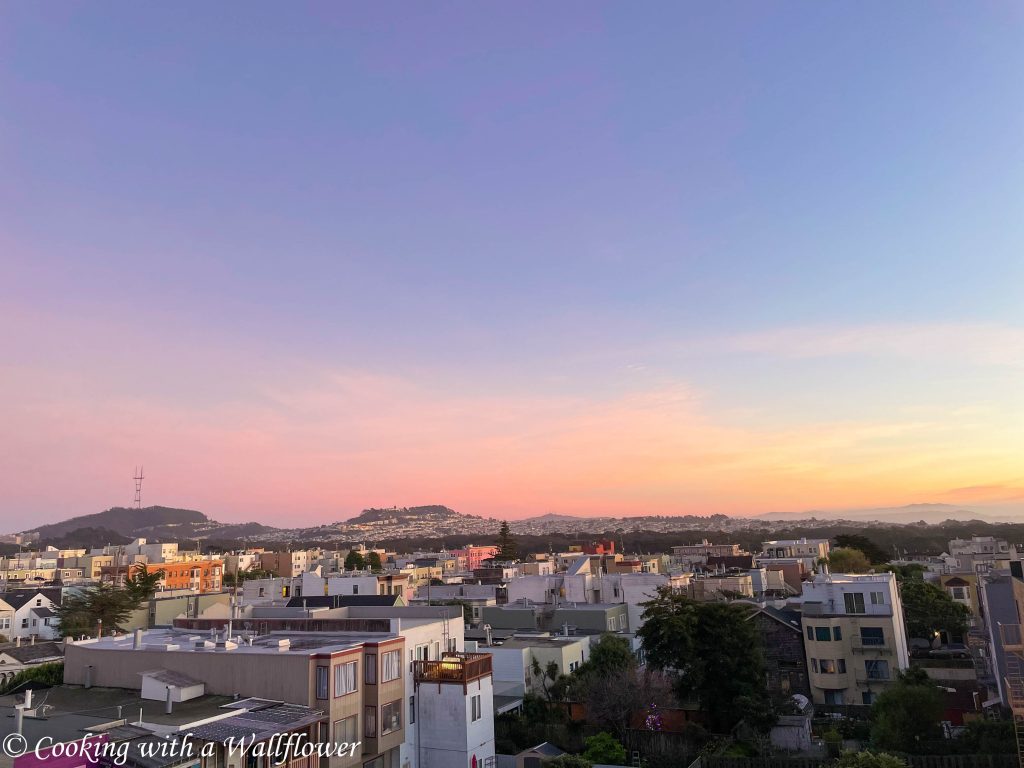 Don't you just love the colors? We're just savoring every moment before the rain comes.
In this week's finds…
This mulled apple cider mocktail sounds so perfect for winter.
This creamy chicken lasagna soup sounds soo deliciously cozy.
I love crunchwrap supremes and this healthier version of crunchwrap supreme looks too good to resist.
Definitely need to fit this lentil and spiced sweet potato bowl into our meal plans.
How delish do these crispy vegan cauliflower bites look?
I'm obsessed with pasta and this sun-dried tomato chicken pasta sounds sooo good.
Seriously need to try these cajun shrimp with garlic aioli.
I love pears and this honey vanilla baked pear sound soo delicious.
Cheesecakes are one of my favorite desserts and these mini hot chocolate cheesecakes sound so decadent.
This 25 minute wonton soup with sesame chili oil sounds soo comforting.
How delish does this homemade hummus sandwich look?
I definitely want to try these dark chocolate coffee truffles.
One of my favorite dishes growing up: stir fried water spinach with shrimp paste. It's perfect with just garlic too.
Seriously need this lemon cream brioche doughnut in my life as soon as possible. I mean… how can you resist?
How mouthwatering is this Biscoff layered cake?
How cute is this Oreo bark? So perfect for Valentine's Day.
I'm obsessed with dumplings and this Japanese pork and cabbage gyoza sound sooo good.
I love samosas and these baked samosas sound soo delish.
If you're looking for a no bake dessert, this no bake Oreo pie might be exactly what you're looking for.
How delicious and easy do these white chocolate dipped Oreos look?
This cilantro chimichurri chicken or this chicken cacciatore would make the perfect weeknight meal.
I need to make this 4 ingredient cinnamon twist wreath as soon as possible.
This creamy spinach mushroom pork chops would make the perfect meal.