Unicorn Birthday Cake for Kaylie's 6th month birthday.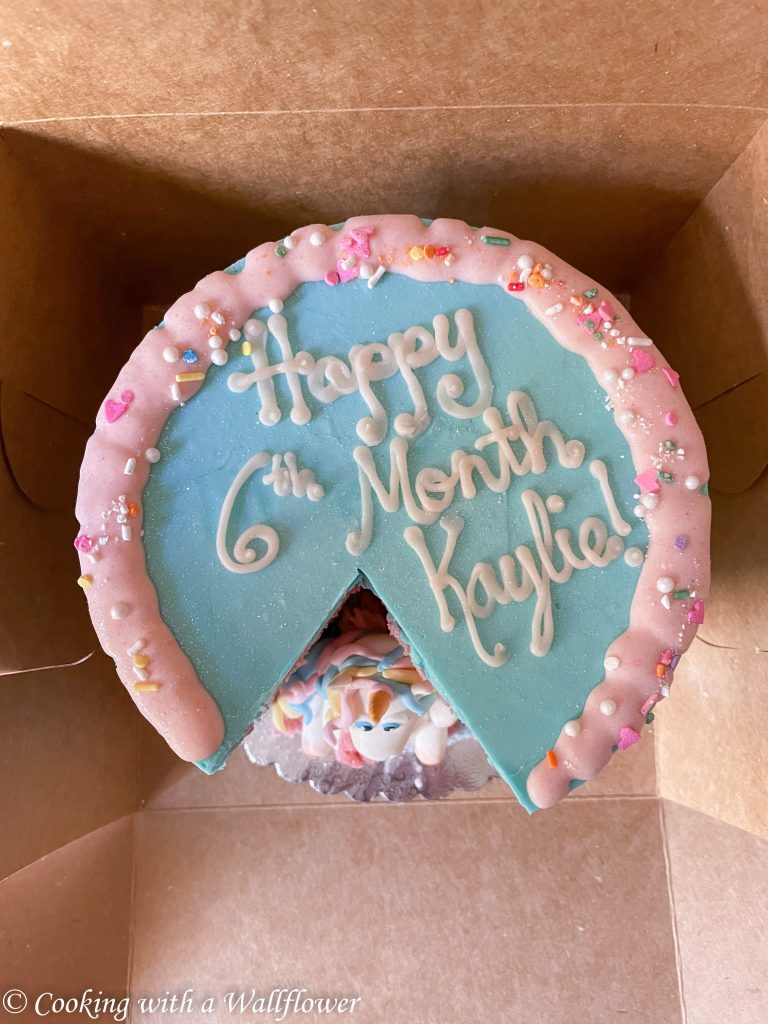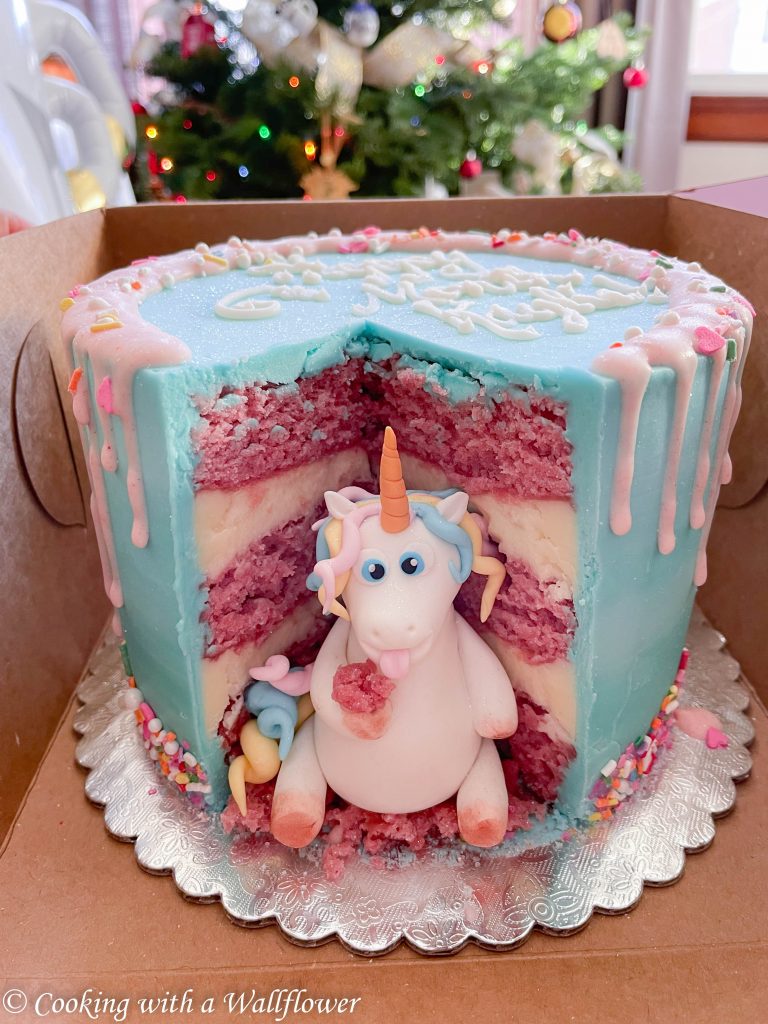 Last weekend, we celebrated my niece's 6th month birthday. I actually didn't know it was a thing until my coworker celebrated her daughter's half birthday. And so we decided that we'll do it too because we wanted something to celebrate. Any reason to celebrate is a good reason to celebrate.
We custom ordered this pink champagne hungry unicorn cake from Sift Dessert Bar. And it tasted amazing. As long as I scrape off the blue frosting. Lol
In this week's finds…
This sweet and savory baked brie sounds like the perfect holiday appetizer.
These chocolate caramel pretzel bars would make the perfect treat to give to family and friends.
How delicious does this gingerbread layer cake look? So perfect for the holidays.
If you're looking for an impressive board to display for the holidays, this dessert board with cranberry chocolate truffles sounds sooo good.
I'm obsessed with peppermint and chocolate and these peppermint mocha brownie bites are on my to bake ASAP list.
I love quiche and this cheese, bacon, and turkey quiche sounds perfect for brunch.
How cute are these vegan gingerbread cupcakes with cream cheese frosting?
These southern tea cakes sound delish.
I've been seeing hot chocolate bombs everywhere and really want to try them. These homemade hot chocolate bombs sound soo amazing.
How amazing do these tahini brownies sound?
How can I resist this peppermint mocha latte?
I love cauliflower and can't wait to try this sticky teriyaki and maple whole roasted cauliflower. Or this white wine cranberry cauliflower.
The festiveness of these easy sugar cookie truffles.
I miss going out to eat and this seafood paella sounds simply amazing.
If you're thinking of creating a cookie box this year for your family and friends, these sound like an amazing addition: