The Bay Bridge on a clear day.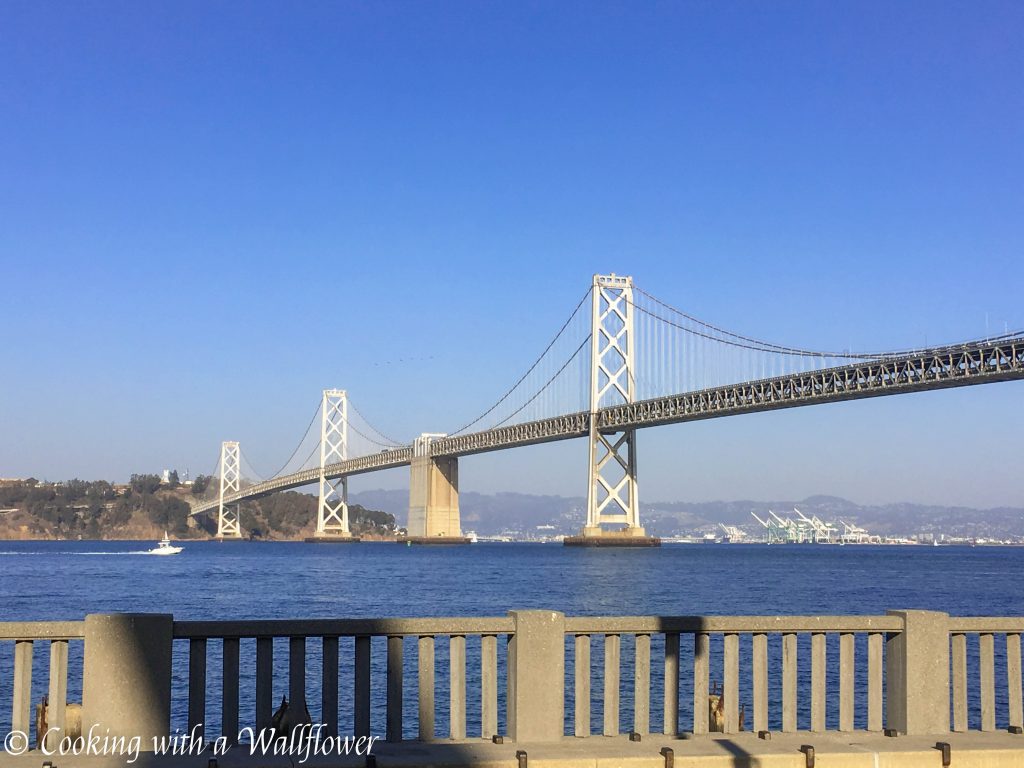 Just savoring every moment of the clear skies while it lasts. It is getting cooold which means that it's not going to be as easy to go out for picnics or sitting outside. So just enjoying the days until the rain comes.
In this week's finds…
How cozy and comforting does this cream of mushroom soup look?
I'm huge fan of pasta and this balsamic wild mushroom pasta sounds sooo good.
This vegan black sesame tantanmen look so warm and comforting and perfect for when the weather becomes cooler.
How delicious does this vegan Japanese curry and this vegan curry udon look?
I seriously need to try this Thai laksa spicy coconut pumpkin soup as soon as possible.
This tarragon chicken sounds so flavorful and delicious and perfect for a weeknight dinner.
I love tacos and these slow cooker shredded chicken tacos sound soo amazing.
How mouth watering is loaded cheesy fries with fried egg and pollo asado?
It's almost cookie season and these soft crinkle top ginger molasses cookies are on the to make list.
How amazing does this easy apple cider spice cake sound? So perfect for a fall dessert.
This Korean Philly cheesesteak egg rolls sound soo unique and delish.
If you're in the mood for pumpkin, this pumpkin roll with cream cheese frosting looks soo good.
Okay, I definitely need these everything bagel bites in my life now. And I love that it's filled with cream cheese.
The prettiness of these sticky toffee pudding.
This curried pumpkin soup sounds soo cozy.
This one pan creamy tomato salmon with chorizo sounds like the perfect meal for any night of the week.
If you're in need of Thanksgiving ideas, this mini pastry wrapped cranberry baked brie bites and this slow cooker cheesy garlic herb mashed potatoes would be perfect.