Catching the sunset at Land's End.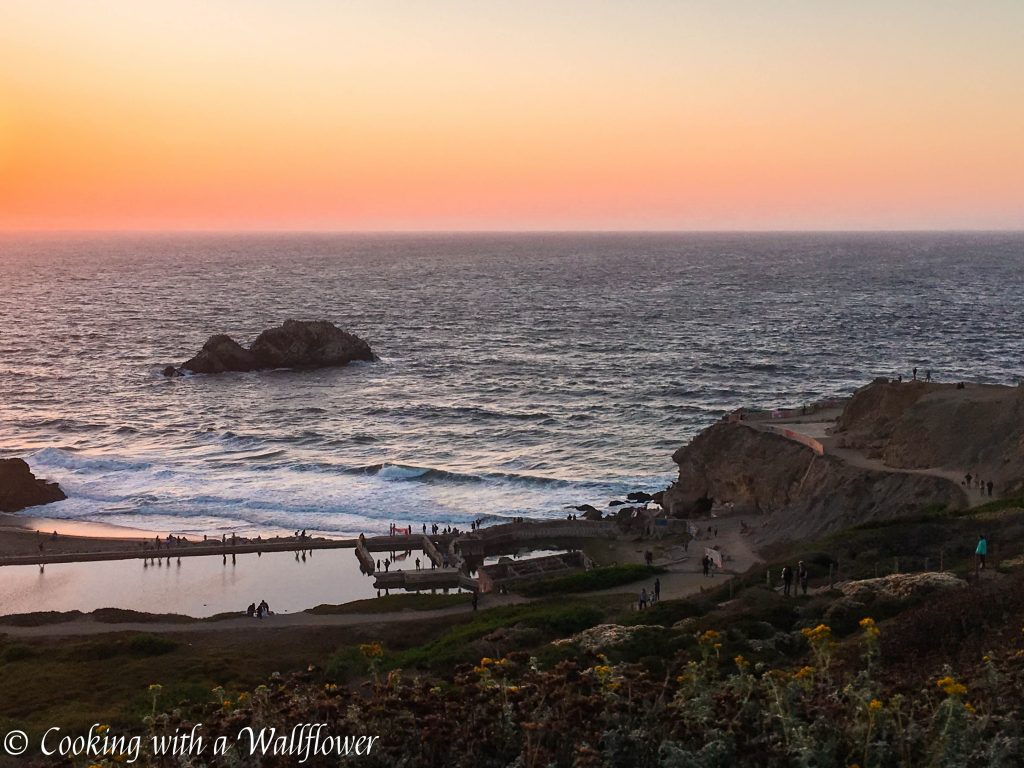 If you're ever in San Francisco on a clear day, try to catch the sunset at Land's End. The colors of the sunset are amazing from there. You can take a short relatively easy hike along the coastal trail and down the steps to Sutro Baths. Then stay for the sunset. But bring a jacket. The ocean breeze can be pretty cold.
In this week's finds…
The turkey club wrap would be perfect for lunch on the go or for bringing on a picnic.
If you're looking for the perfect fall dessert, this pumpkin cream cheese coffee cake is the one for you.
These chocolate mint cookies sound soo delicious.
How tasty does this lime macarons with mint buttercream sound?
I want to try this apple pie bread pudding as soon as possible.
How amazing do these breaded garlic mushrooms sound?
Obsessed with all things chocolate and these chocolate lava cake sound absolutely amaazing.
This chai cider with maple cardamom whipped cream sounds so perfect for fall.
If you're a fan of California roll, you'll want to try this California roll salad.
How gorgeous is this gingerbread cake with pears and caramel?
Lately, I've been having a moment with cinnamon rolls. And I can't wait to try these.
This fish stew with tomatoes and caramelized eggplant look so comforting.
These spicy shrimp tacos with miso aioli slaw would make the perfect weeknight dinner. It sounds soo flavorful too.
How cozy does this wild mushroom soup sound? Especially on a cold day.
If you're looking for a breakfast idea for this weekend, this bacon and caramelized onion quiche sounds like the perfect meal.
Definitely need this cheesy garic bread in my life. That cheese pull <3
The cuteness of these Japanese melon shaped bread.