Last weekend, we went to the pumpkin patch!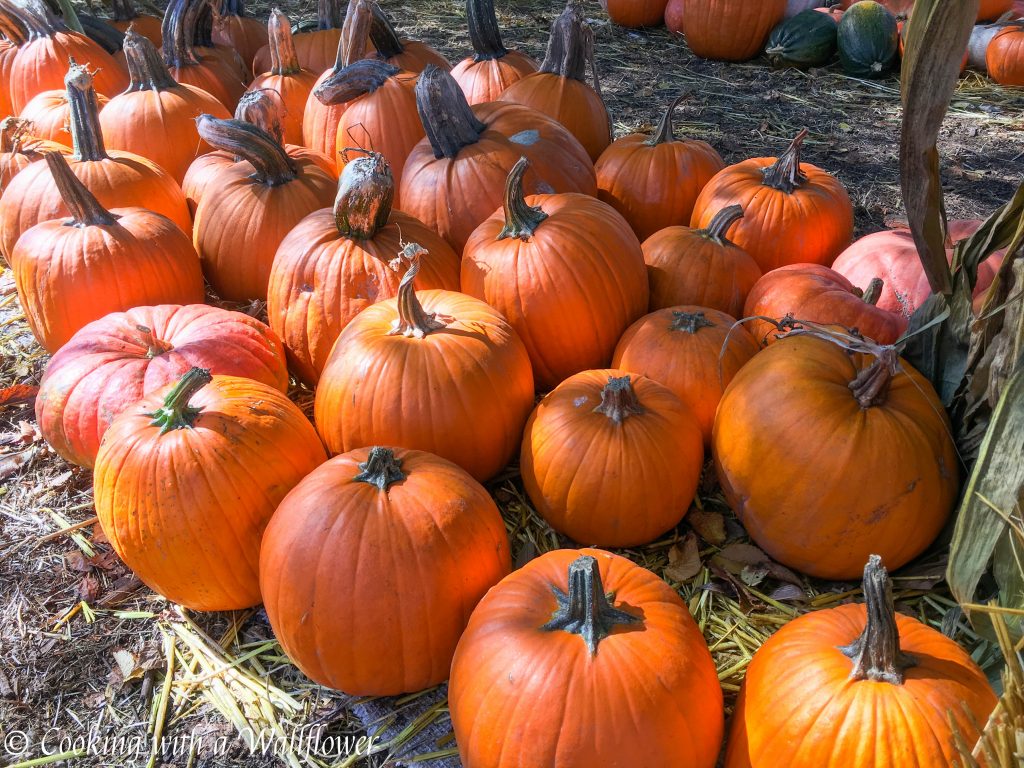 We wanted to try to take pictures with my baby niece to build memories for her even in the middle of a pandemic. I love browsing and finding odd shaped pumpkins and seeing all the different colors as well as the different shapes of the stems. I wish these times were more normal. It'd be so much fun to go to a corn maze or a farm to pet and feed animals.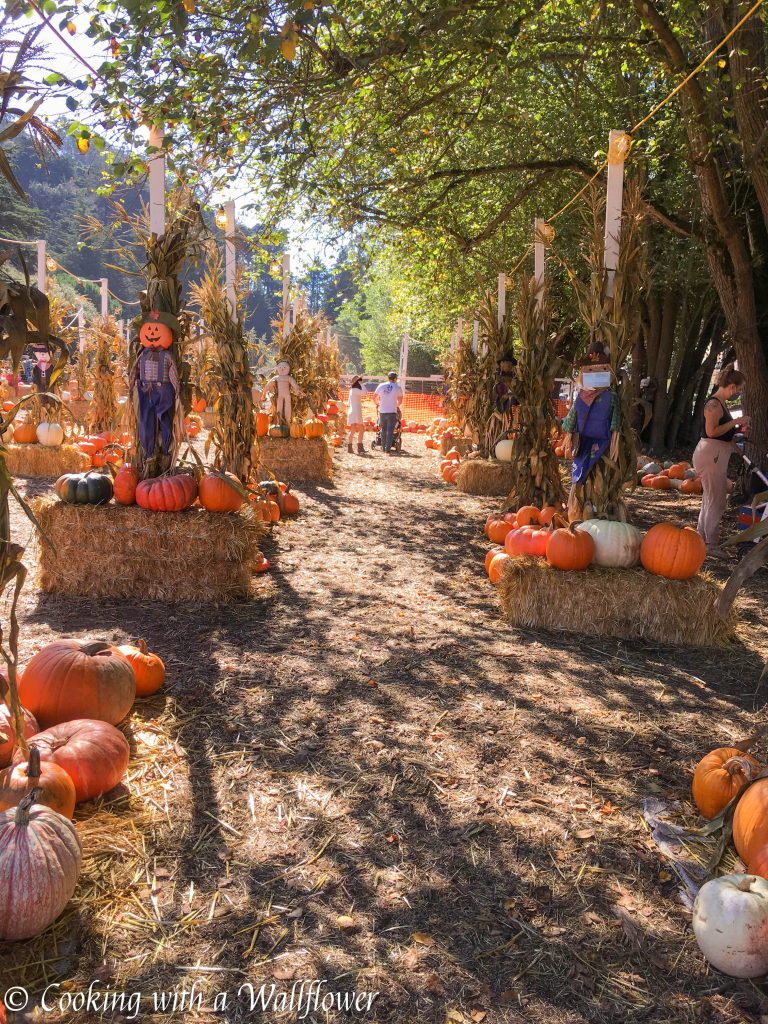 In this week's finds…
How delicious does this easy grilled corn with miso butter chives and furikake sound? So savory.
I seriously need to try these broccoli and cheese twice baked potatoes. They look soo delish.
If you're obsessed with pumpkin, these pumpkin donuts look amazing. Or these pumpkin cupcakes! Or these death by chocolate pumpkin brownies.
I love egg tarts because it was a dessert we got often growing up and it brings back good memories. But this version! These milk tea egg tarts take it to the next level and I'm ready to make these ASAP.
I'm always looking for dinner ideas and this sweet and spicy glazed salmon sounds sooo good.
The gorgeousness of this pumpkin spice cake with chai buttercream frosting. So perfect for fall.
This vegan mushroom stroganoff looks soo comforting.
If you like hot pockets for breakfast, these green eggs and ham breakfast pockets sound soo good and perfect for breakfast on the go, especially if you're in a hurry in the morning.
As the weather gets cooler, it's perfect for soup season and this chicken enchilada soup sounds soo delish and comforting.
I love apple cider and these baked apple cider donuts sound soo perfect for fall.
I've been craving paella and this smoky seafood paella with scallops and shrimp sounds soo delicious.