How pretty is this charcuterie box?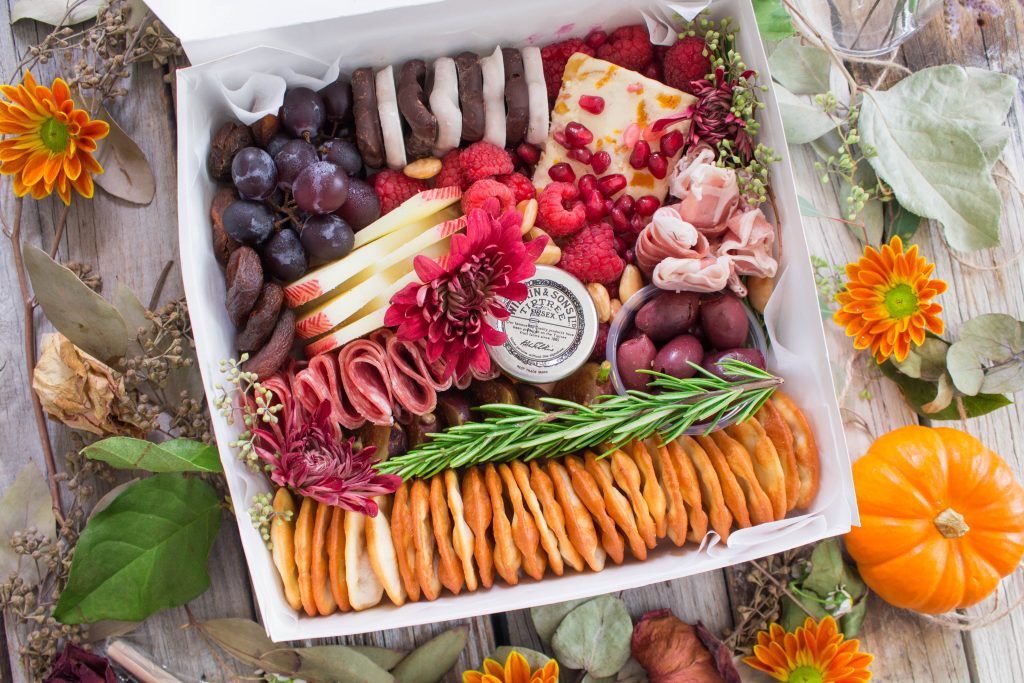 Earlier last week, a SF local small business, Made with Love Charcuteries reached out to me to ask if I'd be willing to take photos of her charcuterie box in exchange for a box. I couldn't resist helping a small business. I love the details that she added to the box!
In this week's finds…
How gorgeous are these beetroot panna cotta?
If you're looking for pumpkin recipe ideas, this pumpkin roll with cinnamon whipped cream sounds soo good.
Definitely want to try this salted burnt caramel custard. It sounds so decadent.
If you're craving chocolate, this small chocolate cake would be perfect to satisfy your cravings.
These caramel apple cider scones and these brown butter caramel apple rice krispie treats sound soo perfect for fall.
This instant pot chicken and dumpling soup sounds so warm and comforting and perfect for when it gets cooler.
The prettiness of this pistachio cake.
How refreshing does this blackberry tequila spritzer with red wine float sound?
These crab salad sushi bowls with shrimp and avocado would make the perfect weeknight meal.
This chai cake with spiced cream cheese frosting sounds soo delish.
How mouth watering are these easy garlic parmesan pomme frites? I would love to try these ASAP.
How delish does this caramel bundt cake sound?
Seriously want to try this banana coffee cupcakes with cream cheese frosting. It sounds absolutely amazing.
I have an obsession with chocolate and nutella and these nutella brownies sound soo delicious.
All the flavors and spices in this gingerbread cake with cream cheese frosting.
The colors in this overnight oat blueberry bowl.
Definitely need this peppermint walnut brownie bite in my life soon.
I love ramen and can't wait to try this shoyu version at home.
This triple chocolate mousse cake sounds so decadent.