Sunflowers are the perfect flowers for summer days.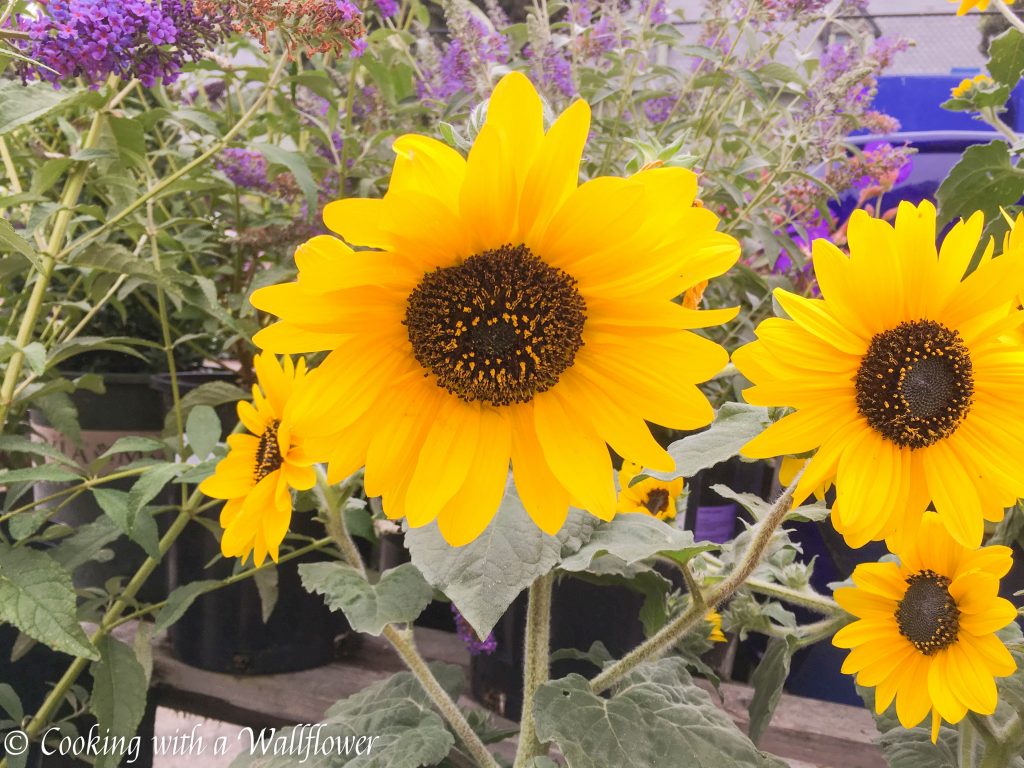 In this week's finds…
These shrimp zucchini noodle pad thai looks so delicious and the perfect way to add more veggies into our diet.
How gorgeous is this apple cinnamon cake? It's also vegan and gluten free.
This ratatouille would be perfect for using up leftover summer vegetables.
How refreshing does this berry iced tea look? It would be perfect for a warm summer day.
How pretty are these cakesicles?
I definitely want to try this black sesame mochi cake as soon as possible.
How mouth watering are these brown butter blondies?
I seriously need these homemade chocolate turtle brownies in my life.
How amazing do these calzones with pepperoni, mushrooms, and Italian sausage sound? It would make the perfect meal for on the go or on a picnic.
This savory heirloom tomato galette sounds soo delicious.
It's September and almost the start of fall. These apple fritters with pecans look soo mouthwatering and the perfect treat for fall.
How delish does this pecan panko crusted salmon look?
In case you're ready for pumpkin season, these healthy one bowl flourless pumpkin chocolate chip cookies are eggless and dairy free and look soo good. Or what about these pumpkin spice muffins? SO perfect for fall.
This blueberry crostata sounds soo delicious and perfect while blueberries are in season. And also this gluten free blueberry cobbler.
I love the idea of these baked chicken nuggets.
These cauliflower kung pao sound soo flavorful and perfect for a weeknight dinner, especially when served with rice.
Seriously need these gooey S'mores bars.
If you're looking for a quick meal, this turkey pesto grilled cheese sandwiches sound absolutely amazing.
These bacon chicken thighs sound perfect for a meal any night.
Definitely would love to start the weekend with this double chocolate banana bread.