It was super warm and humid the past weekend so we decided to go on an early morning walk around Oakland's Lake Merritt. The view was so amazing. Even though it was unusually stormy. WE had thunder and lightening all weekend which isn't normal for SF Bay Area.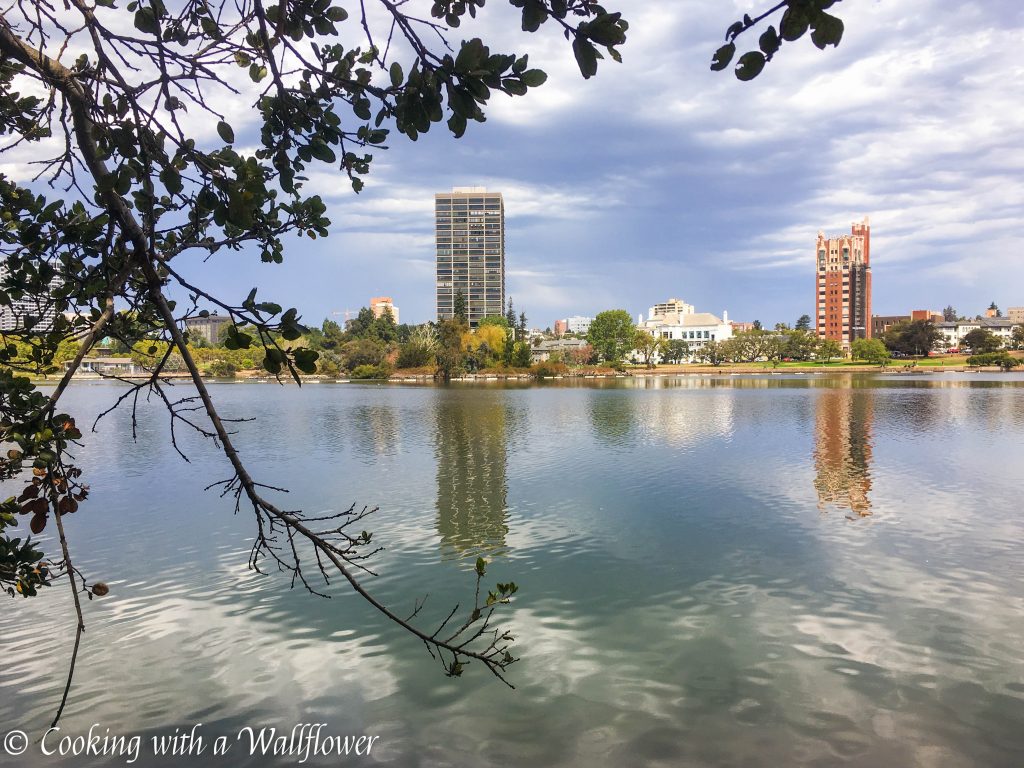 In this week's finds…
These fish nuggets and this lemon garlic shrimp skillet look so delicious and perfect for dinner any night.
I'm obsessed with tomatoes during the summer and this heirloom caprese salad with pesto and burrata sounds so delish and refreshing.
How mouth watering is this buttery connecticut lobster roll?
This oven roasted garlic adobo Mexican salmon sounds sooo good.
If you're a fan of chicken and waffles, this spicy Tabasco chipotle chicken with cornmeal waffles sliders would be perfect.
This honey tea cake loaf would make the perfect breakfast or snack.
How delish does this hunan shrimp look?
As if a grilled cheese sandwich isn't amazing enough, this garlic bread grilled cheese sandwich takes it to the next level.
Obsessed with brownies and these gooey cocoa brownies and these peanut butter cheesecake swirl brownies and these salted caramel brownies sound so decadent.
How amazing do these grilled peaches with caramel sauce sound?
This pineapple ginger mojito with spiced rum sound so refreshing and so perfect for summer.
I love potstickers and this garlic ginger pork potstickers sound sooo delish. And what about these Sichuan chicken dumplings?
Seriously need this chocolate loaf cake with coffee frosting in my life.
This cinnamon coffee cake would be perfect in the morning.
In love with khachapuri so this khachapuri with spiced ajika sauce is on my to make list.
Can't wait to try these Taiwanese fried chicken.
Definitely want to try this homemade vegan meatballs and spaghetti with tomato sauce.
Cannot wait to try this ooey gooey skillet cinnamon rolls.