Often times, San Francisco is covered in a thick layer of cold fog with overcast skies. So when the skies are clear, we try to enjoy as much of the sun as possible. And one of our favorite things to do is find a place with an amazing view of the sunset. This was taken on the stairs of Grandview Park.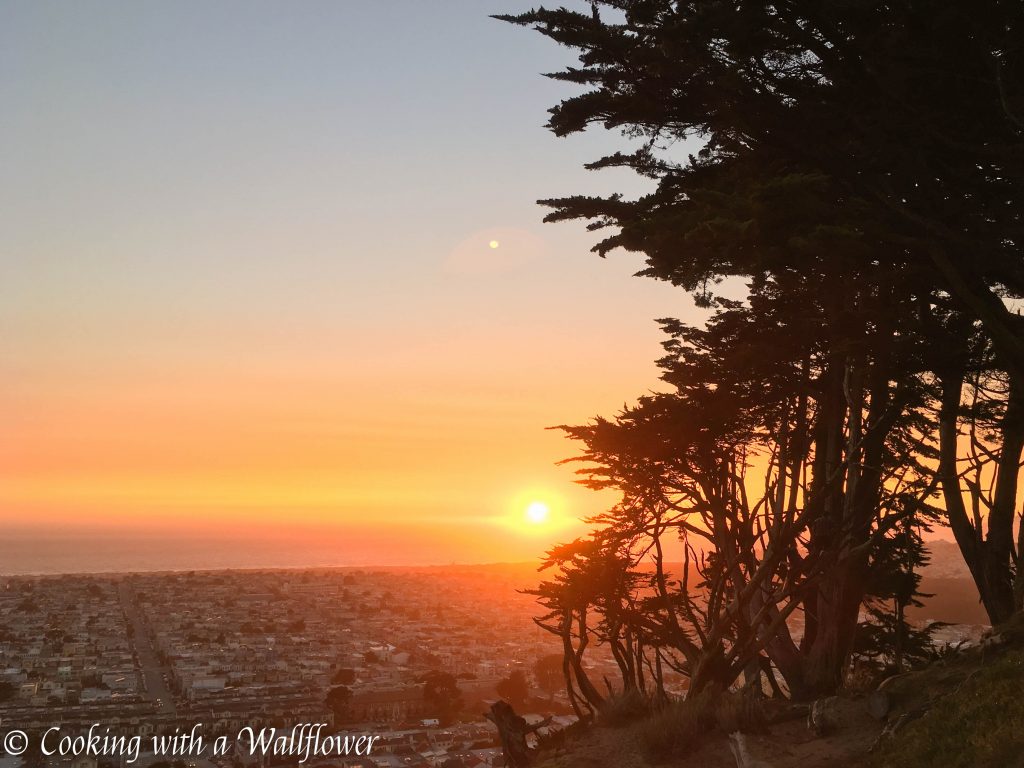 In this week's finds…
This 30 minute vegan peanut noodles look sooo delicious.
This rustic fruit galette would make the perfect summer dessert.
How delicious does this Puerto Rican Tripleta Sandwich look?
I'm so obsessed with shishito peppers and these blistered shishito peppers with gochujang look soo good.
This honey bun cake would make the perfect dessert for breakfast.
This bramble cocktail looks soo perfect for a summer cocktail.
How mouthwatering is this baked vegan spinach artichoke dip?
I'm a huge fan of Vietnamese caramelized shrimp and this looks soo delish.
I'm always looking for new dessert ideas and this carrot cake with pineapple sounds so tasty.
If you're looking for a summery dish, this pear radish basil pesto pasta salad sounds soo perfect for a warm summer day.
How tasty do these banoffee cups sound?