During the 4th of July weekend, we decided to go on a short walk on Mt Davidson. It's not often that the city is warm so we wanted to get out and enjoy the weather. The view was amazing.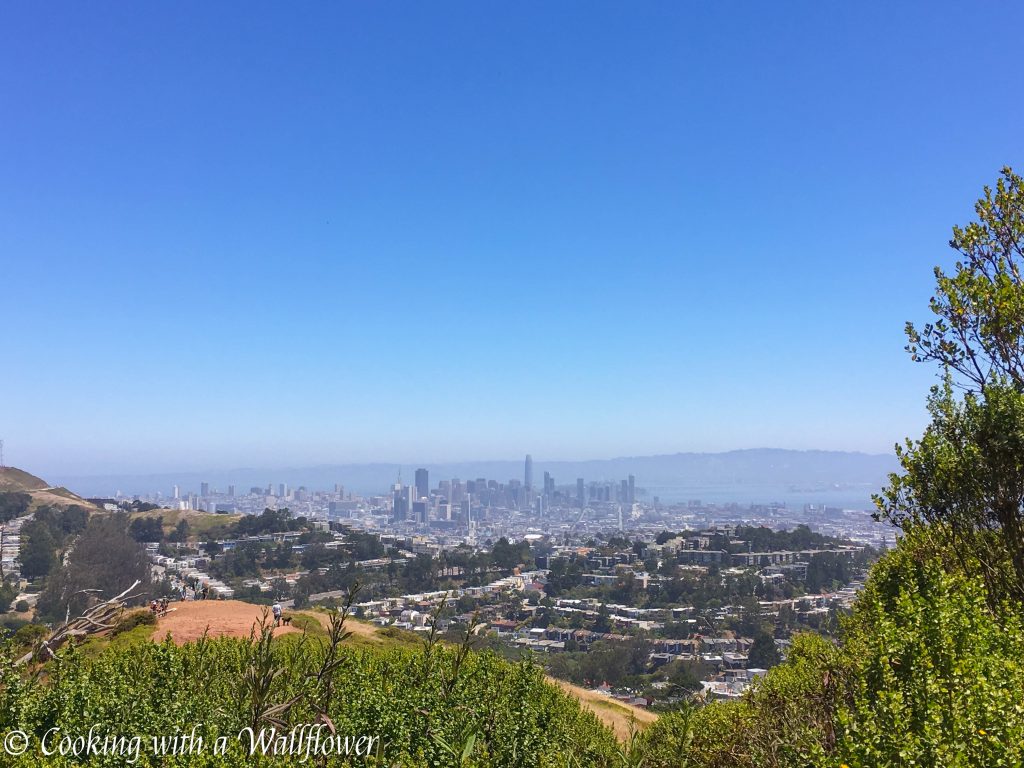 In this week's finds…
How delicious does this no churn cherry bourbon crumble ice cream look?
This creamy chickpea and sweet potato curry and this one-pan pineapple chicken teriyaki would make the perfect weeknight dinner.
Seriously need these biscoff cookie butter cupcakes in my life as soon as possible.
I can't wait to try these matcha shortbreads with strawberry icing.
These grilled bacon wrapped shrimp would make the perfect appetizer.
This blackberry mojito, this raspberry bourbon smash, and this red fruit sangria would make the most amazing summer cocktail.
How festive is this funfetti cake?
This peanut butter chocolate chip cookie cheesecake sounds soo decadent and the perfect dessert for sharing.
This vegetarian stuffed mushrooms with kale and cashew looks soo good.
Omg. I seriously need this s'mores dessert board in my life.
I'm obsessed with poptarts so I would love to make these homemade strawberry pop tarts soon.
I definitely want to try these crab stuffed crepes.
Oooh, my mouth is watering over this no churn mocha cookies and cream ice cream.
Obsessed with banana bread and this maple pecan banana bread with maple cream cheese frosting sounds amazing.
I love eating fresh corn on the cob during the summer and this flaming hot Cheetos grilled corn sounds so delish.
Drooling over this triple chocolate brownie skillet.
This sheet pan tomato herb pizza sounds sooo good.
How decadent do these peanut butter brownie ice cream bars sound?
How refreshing do these salted mojito watermelon wedges sound?It'd be perfect for a hot summer day.