Happy Friday!
I hope you're doing well. <3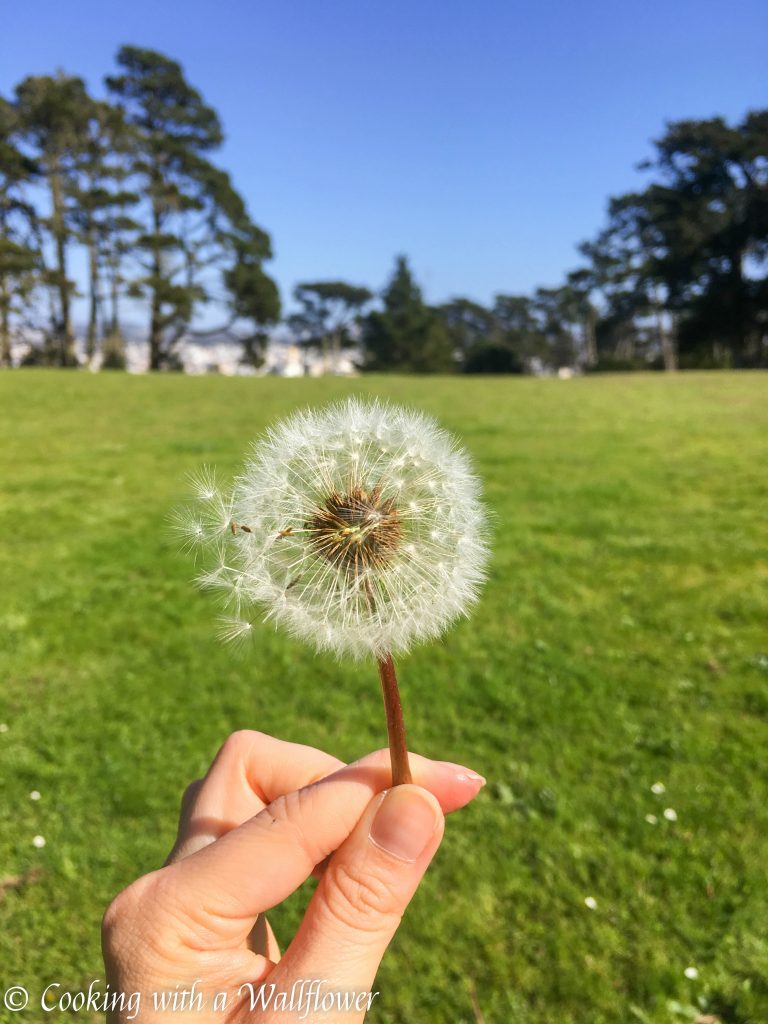 It's been about a month since we started sheltering in place, and I don't think I've been inside as much as I have in past few weeks. I miss spring and seeing the cherry blossoms bloom in Golden Gate Park. For the time being though, just a short walk to a park nearby to see the wildflowers bloom will be enough.
In this week's finds…
This date night truffle mushroom risotto looks soo amazing.
I feel we all need some sprinkles in our life right now and these homemade funfetti cupcakes sound soo good.
My mouth is watering over these bursting blueberry lemon thyme tarts.
Okay, I definitely need these coffee brownies with mocha frosting in my life.
This lemon thyme olive oil loaf sounds perfect for spring.
I've been wanting to try to make Japanese souffle pancakes for the longest time, but never had the time. This version of Japanese souffle pancakes make me want to attempt it soon. Doesn't it look amazing?
This Thai basil shrimp stir fry looks amazing.
Ooooh, now I really want to try this 5 ingredient baked coconut shrimp.
Pasta is one of my favorite comfort food and this lemon butter cheese ravioli with garlic basil breadcrumbs sounds perfect for spring.
I've been learning how to use yeast to make bread so this lemon coconut pull apart bread sounds amazing and worth the wait.
This key lime cheesecake sounds sooo delish.
This sheet pan lemon rosemary dijon chicken and potatoes with feta goddess sauce would make the perfect meal.
Omg, what? Banana brownies? Seriously need to give this a try.
How cute are these coconut macaroon tartlets?
I've been craving fried chicken and this crunchy cajun parmesan chicken wings sounds soo amazing right now.
Definitely need this satay sauce in my life.