Happy Friday!
I miss the days when we can walk outside and go out to eat or strolls without worry. How is it that that was only a month ago? The other day I left the house for a little walk by the ocean to get some exercise and a breath of fresh air and couldn't help but take a photo of the dramatic skies.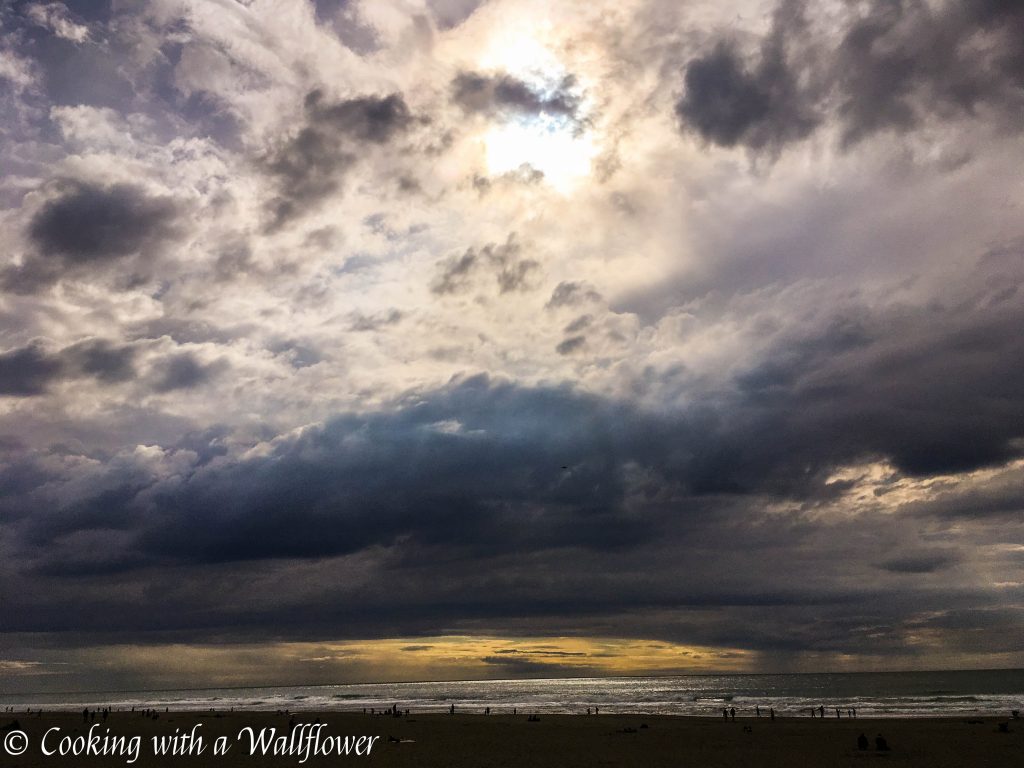 How are you guys doing?
In this week's finds….
This strawberry cream scones look soo delicious and perfect for breakfast.
Seriously need this blood orange lemonade in my life right now.
How delicious do these soft pretzels look?
I've noticed that ever since we've been sheltering in place, we've had more dishes to do. Which I absolutely do not love. So this one pot chicken burrito bowl sounds perfect. Oh, and this comforting one pot chicken and dumpling soup. Or this one skillet cheesy cuban chicken rice bake?
I miss going out to local bakeries for baked goods. But now that we have plenty of time on our hands, this lemon poppy seed cake sounds like the perfect place to start.
Oooh, this Mexican chicken noodle soup sounds soo comforting.
I'm looking for something new to try and this keema matar biryani would be the perfect place to start.
I've been wanting to try to make bread from scratch while sheltering in place and this crusty european style bread looks amazing.
I'm so obsessed with tacos, and I love the idea of roasted cauliflowers in tacos.
We all need to boost up our immune system and I love that this lemongrass curried soup has ingredients that help with that.
How gorgeous are these deviled eggs?
A cake that doesn't require eggs or dairy. This magic water cake is perfect for right now.
I seriously need these Nutella cupcakes in my life ASAP.
This sausage asparagus and mushroom quiche would make the perfect breakfast.
I love the idea of this instant pot pork banh mi tacos.
I've always wanted to make pasta from scratch so I can't wait to make this version of homemade pasta.
Most definitely want to try these nutella stuffed beignets.
Oooh, I love the idea of unstuffed spicy tomato basil shells.