Lately, it's been all about exploring local neighborhoods and finding new bakeries and restaurants to try. On Sunday, we decided to stop at Devil's Teeth Baking Company for some breakfast before starting our day. We ordered the Breakfast Special, and it was soo amazing. Fresh baked biscuits, eggs, cheese, bacon, and a special sauce. Sooo good.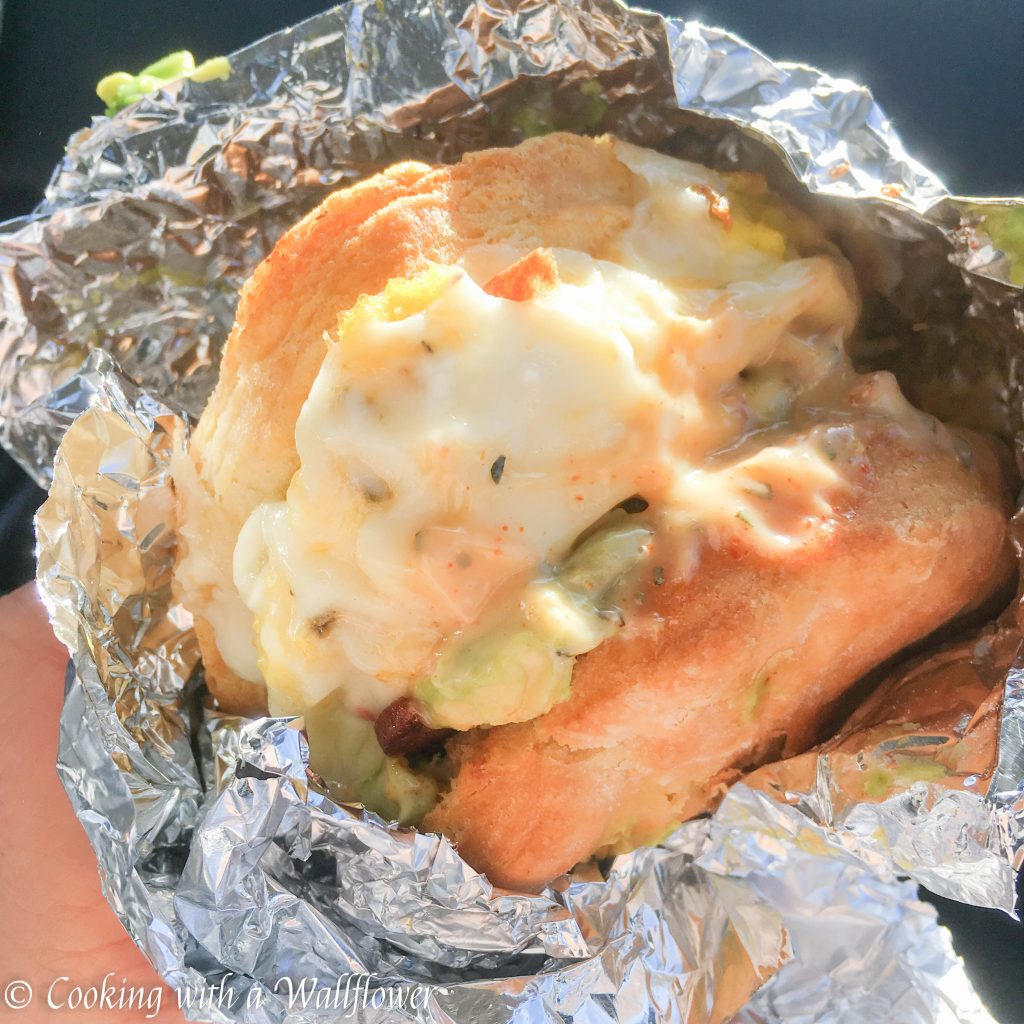 In this week's finds…
How delicious do these chocolate raspberry cupcakes look?
Can we have this sheet pan Korean fried chicken bowl with sweet potatos and yum yum sauce.
Oooh, how amazing does this crunchwrap supreme look?
Seriously need to try this white chocolate covered raspberry mini cheesecake bars.
This 30 minute crispy peanut tofu would make the perfect weeknight dinner.
Omg. These quadruple chocolate soft fudgy pudding cookies look soo decadent.
How amazing does this flourless Mexican hot chocolate cake look?
These gluten free double chocolate cookies look soo delicious.
This hearty Italian vegetable soup look so warm and comforting.
I seriously need this raspberry chocolate lava cakes in my life ASAP.
How can I resist these red velvet cupcakes with cream cheese frosting?
These red velvet blossom cookies look sooo good.
This homemade XO sauce would make the perfect dipping sauce for pretty much everything.
I am seriously drooling over these white chocolate raspberry cheesecake bars.
This blood orange margarita or this blood orange mint mimosa would make the perfect winter cocktail.
Are you a fan of tapioca pudding? If you are, this homemade classic tapioca pudding looks soo delish.
Sooo…. I'm a huge of buttermilk biscuits, and I can easily eat an entire batch if no one stops me. So this recipe for buttermilk biscuits for one sound super amazing.
This breakfast puff pastry pockets would be the perfect way to start early mornings.
These sweet potato muffins with maple cashew icing sound so deliciously unique.
My mouth is watering over this french onion soup.
Definitely going to need to make this banana nutella swirl muffin.
Omg! How cute are these cupcakes with a heart in the middle?