Earlier this week, I finally got to go to Marufuku ramen.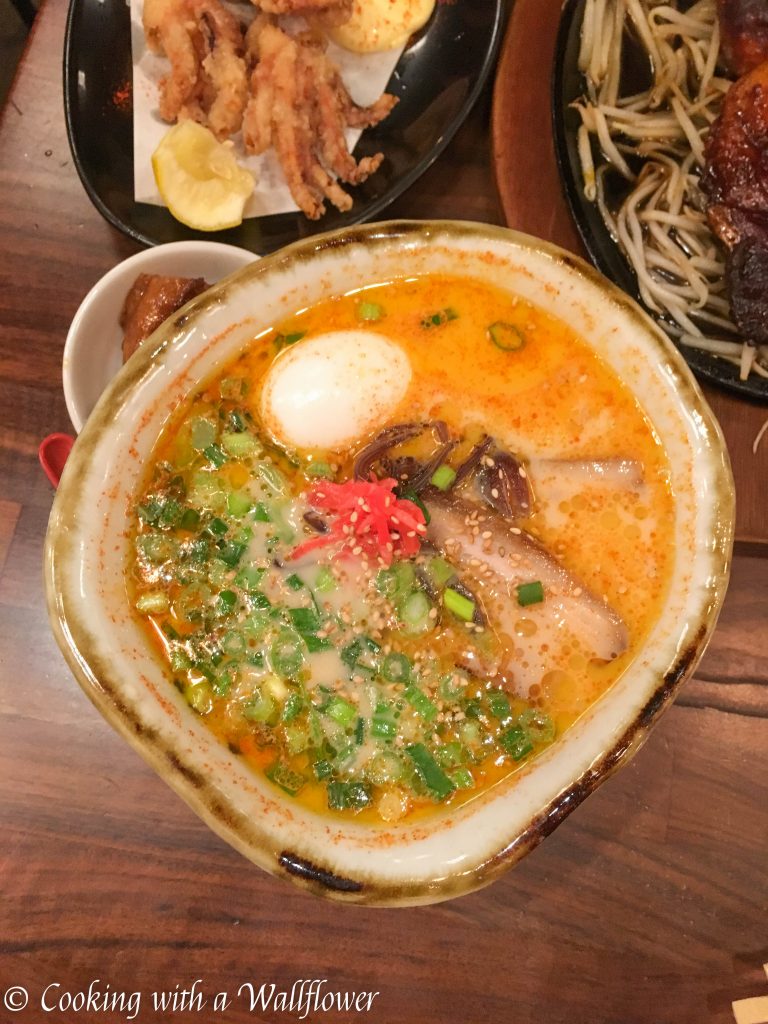 I've heard so many good things about the ramen there, but the wait was so long. It's almost always a 1.5-2 hour wait unless you get there early. But I highly recommend trying the ramen. The broth is so creamy and flavorful. Oh, and place yourself on the Yelp waitlist so you don't have to wait there the whole time.
In this week's finds…
Seriously drooling over this shrimp alfredo.
This no bake vanilla cream pie looks soo amazing.
How gorgeous is this vegan naked orange layer cake with buttercream frosting?
These ground turkey enchiladas or this chicken and chorizo jambalaya would make a delicious weeknight dinner.
This chinese sausage fried rice looks soo delish.
My mouth is watering over this beet and dragon fruit smoothie bowl, perfect for breakfast.
I love bowl foods and these meal prep roasted winter vegetable bowls look amazing.
This pistachio shortbread cookie sounds delicious.
How pretty is this marble strawberry bundt cake?
This crockpot Mexican chicken pozole verde sounds so warm and comforting, perfect for a cold winter day.
This cream cheese bread pudding with blueberries sounds sooo good.
I'm almost always in the mood for chocolate. This chocolate cupcakes with cookies and cream frosting is perfect for those chocolate cravings.
These salted brown butter chocolate chunk cookies look simply delicious.
I love that this pasta dish is made all in one pot. Less of a mess to clean up after making dinner and a long day at work.
This braised chicken thighs with garlic and onions sound soo delicious and flavorful.
This lemon chicken winter salad sounds soo good.
These snickerdoodle cupcakes are the perfect treats.
I'm going to need to try this blood orange poppy seed cake.
How pretty is this white chocolate espresso cake?
Definitely going to need this creamy crack chicken soup to get me through winter.