Happy 2020!
The first part of the year is always so odd. It takes a lot of effort to remember that we're in a new year. And of course, after all the holiday festivities, it's hard to adjust back to a regular work schedule.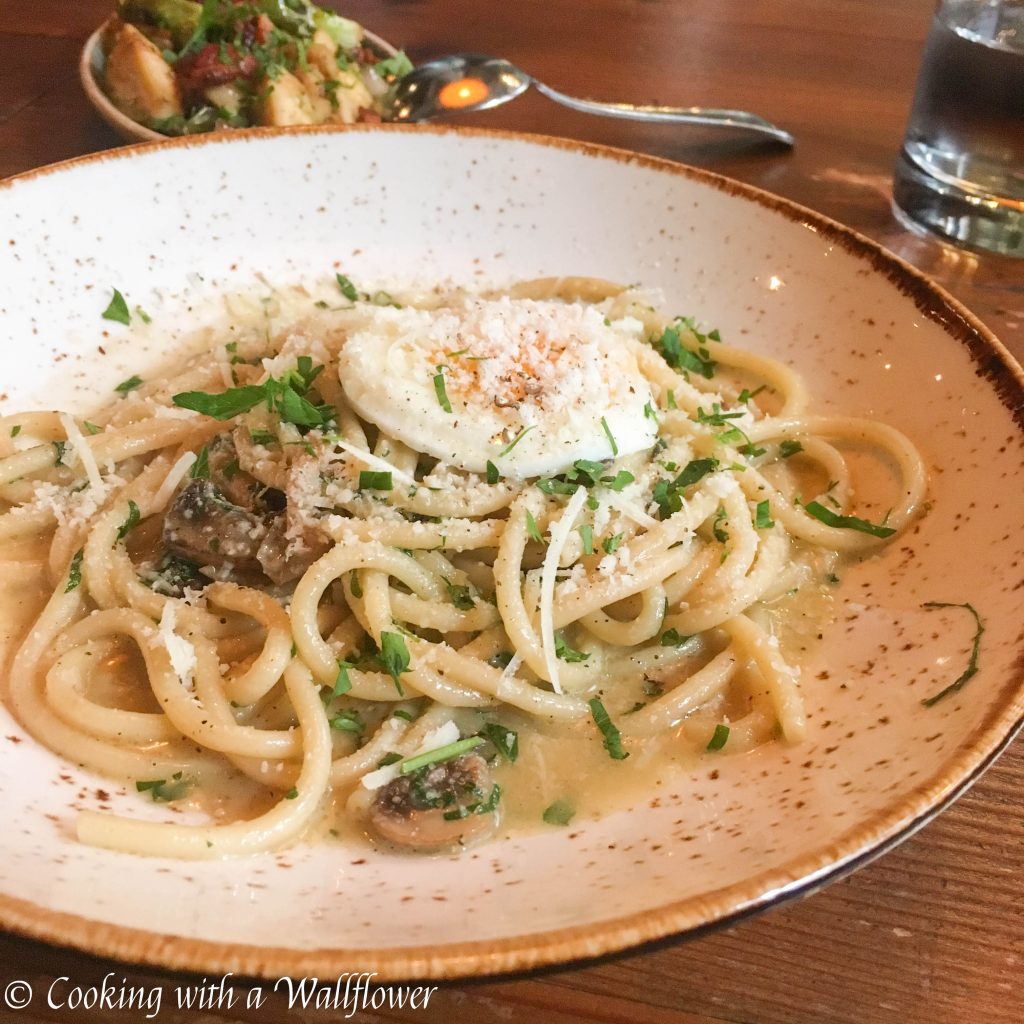 My friend Emily and I decided to try a new restaurant called Per Diem for lunch New Year's Eve. We haven't seen each other in awhile and thought a little lunch plus shopping would be perfect for catching up. We ordered the Wild Mushroom Pasta and it was simply amazing. The flavor and texture was so perfect. I highly recommend it.
In this week's finds….
These blueberry ginger lime New Year's mocktails look simply amazing.
I want this 30 minute coconut milk braised chicken with sweet potatoes and rice in my life ASAP.
Seriously drooling over these loaded vegan BBQ nachos and this BBQ chicken nachos.
How amazing does this shrimp fried rice look? Or these cauliflower meatballs in marinara sauce? Perfect for a weeknight dinner.
I need to add this vegetable chow mein to my weeknight menu.
Definitely need this chocolate creme caramel in my life.
How delicious does this apple galette with hazelnut frangipane look?
This black forest cake would make the ultimate dessert.
This cinnamon sugar cruffin would make the perfect addition to weekend brunch.
How pretty are these simple lemon cupcakes with vanilla buttercream?
This slow cooker chicken enchilada soup looks so comforting and perfect for a cold winter day.
Need this fudgy chocolate hazelnut brownie cookies in my life.
How delish and perfect is this chicken coq a vin for dinner?
This elderflower champagne cocktail is so festive!
These everything crackers would make the perfect snack.
Seriously need this fresh vegetable minestrone soup in my life, especially during the winter.
Okay, definitely want this Maryland hot crab dip for a snack.
Baked mussels sound sooo good.