I finally got to try soup dumplings at Din Tai Fung.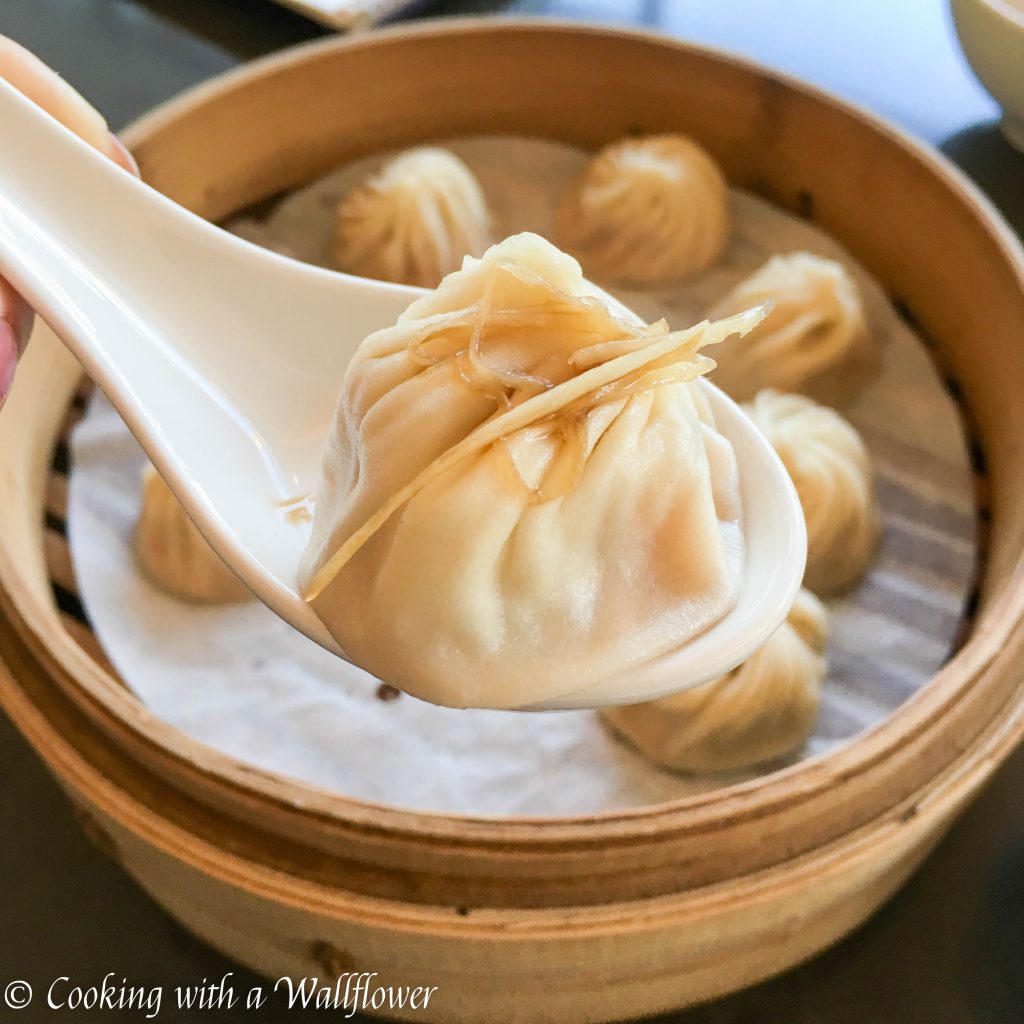 I've heard so much about this place over the years but never had the chance to go. Or more like, I didn't feel like waiting in line for hours to eat dumplings. But since it was a weekday, and we were there around opening, the wait was just 15-20 minutes, which is reasonable to me.
The dumplings were amaaazing. There were different ones you can choose from, but I personally like the original the most. Sometimes classic is best. If you get the chance, definitely give it a try.
In this week's finds…
How gorgeous is this balsamic fig pasta salad?
It's starting to get cold and this chicken noodle soup sounds soo warm and comforting.
This apple slab olive cake looks perfect for fall.
How delish does this pumpkin cake with brown butter maple frosting sound?
I love how this pumpkin ale cake looks.
All the fall flavors in this caramelized pear, butternut squash, and arugula salad.
This baked gingerbread pecan french toast sounds perfect for a weekend breakfast.
This rustic root vegetable galette with chickpeas and cranberries sound perfect for a fall dinner.
I seriously need this pumpkin apple spice bundt cake in my life.
I want to try this giant pumpkin cinnamon twist knots as soon as possible.
This pumpkin roll with silky cream cheese frosting would make the perfect Thanksgiving dessert.
I love cheesecake and this swirled pumpkin cheesecake looks amazing.
Omg. This brown sugar chai latte cake sounds absolutely delicious.
How pretty is this midnight cake with dark chocolate fig ganache and pomegranate syrup?
This cranberry wine spritzer would be a great option for Thanksgiving.
The decadence of this pumpkin cream cheese bread.
These pecan cheesecake bars sound like the perfect dessert for fall.
The warm fall flavors of this pear cardamom bundt cake.
This one pan pork chops with apples would make the perfect fall dinner.