San Francisco has some of the most amazing views, especially when the skies are clear and the fog has not blanketed the city yet. We decided to climb the stairs up to Grand View Park in the sunset district last weekend to watch the sun set over the city. Anywhere in the city with a good view also means that it's freezing. So if you decide to make the trek up the stairs for the sunset, make sure to bring a warm jacket or a blanket scarf.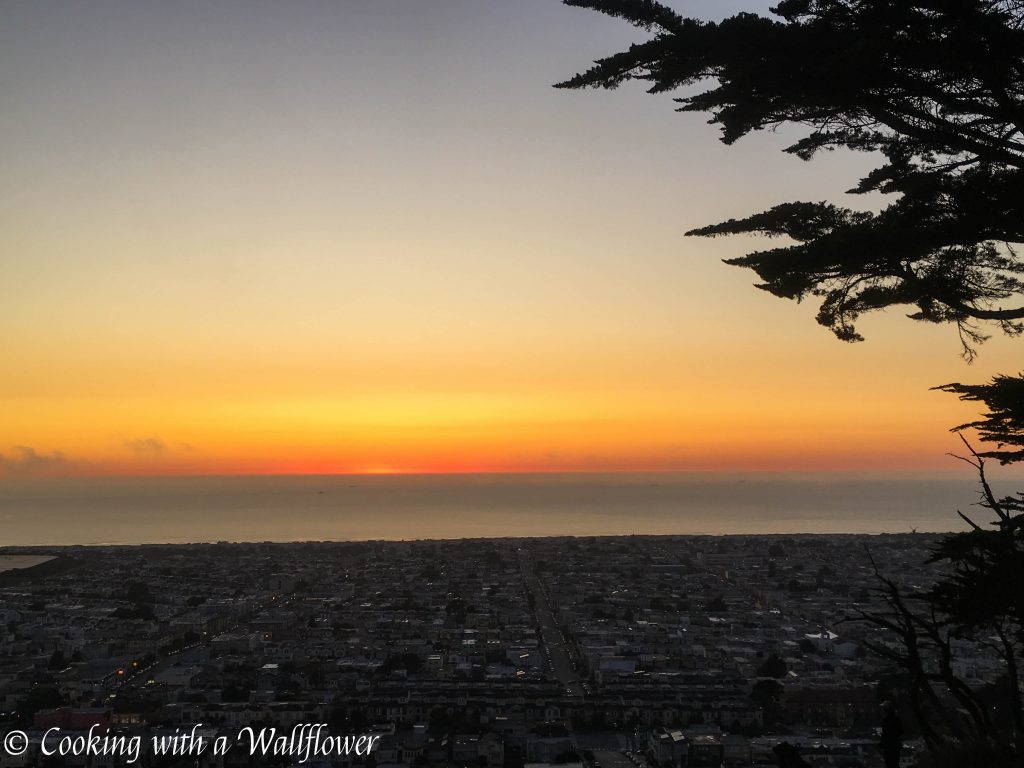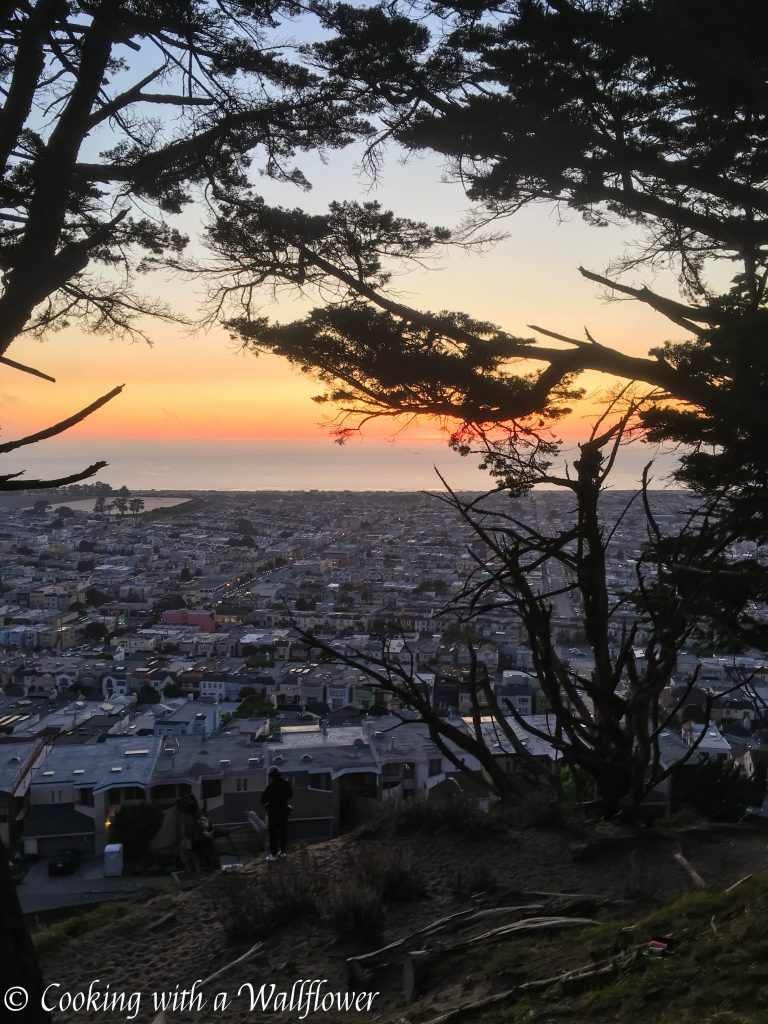 In this week's finds….
Omg. How delicious does this one pot deconstructed lasagna look? And I love that it's simple to make too!
This boneless chicken cacciatore looks soo good and perfect for a weeknight dinner.
Seriously need this apple butter oatmeal crisp ice cream in my life. All that fall flavor <3
How delicious does this triple chocolate chewy cookies sound?
I love how hearty and comforting this crock pot vegetarian chili looks.
This pork ramen curry looks so delicious and perfect for a cold day.
How perfect would this honey glazed salmon be for a weeknight dinner?
This turkey chili looks soo perfect for fall.
Sooo… I definitely need to make these pastelillos de guayaba/ guava turnovers ASAP.
Omg, what? Dirty chai cream filled doughnuts! Yes, please.
Spiced pumpkin oatmeal cookies sound like the perfect dessert.
This spicy udon noodle soup looks so warm and comforting and perfect for cooler days.
How gorgeous is this apple bundt cake?
Cream of mushroom soup with garlic herb breadcrumbs? Yessss, please.
I definitely need to make this brown butter brussels sprouts and bacon ravioli as part of my fall meal lineup.
This harvest spice bread would make the perfect breakfast one fall morning with a cup of tea or coffee to start your day.