Have you ever been to a Water Lantern Festival?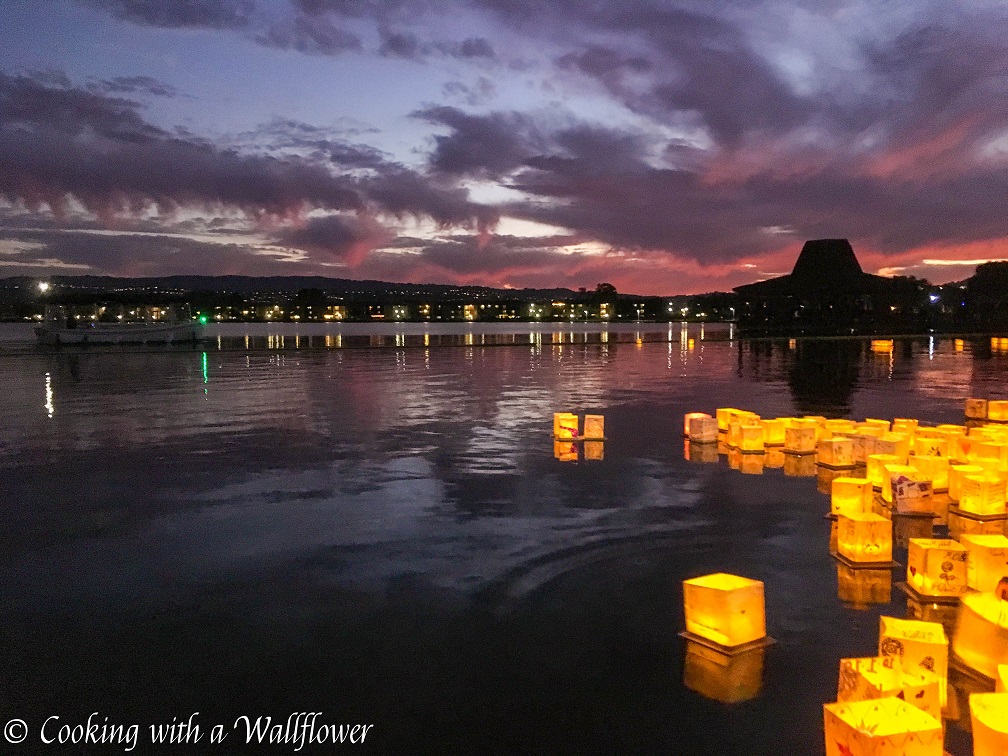 There are actually events all over the country. We went to one in Foster City last weekend.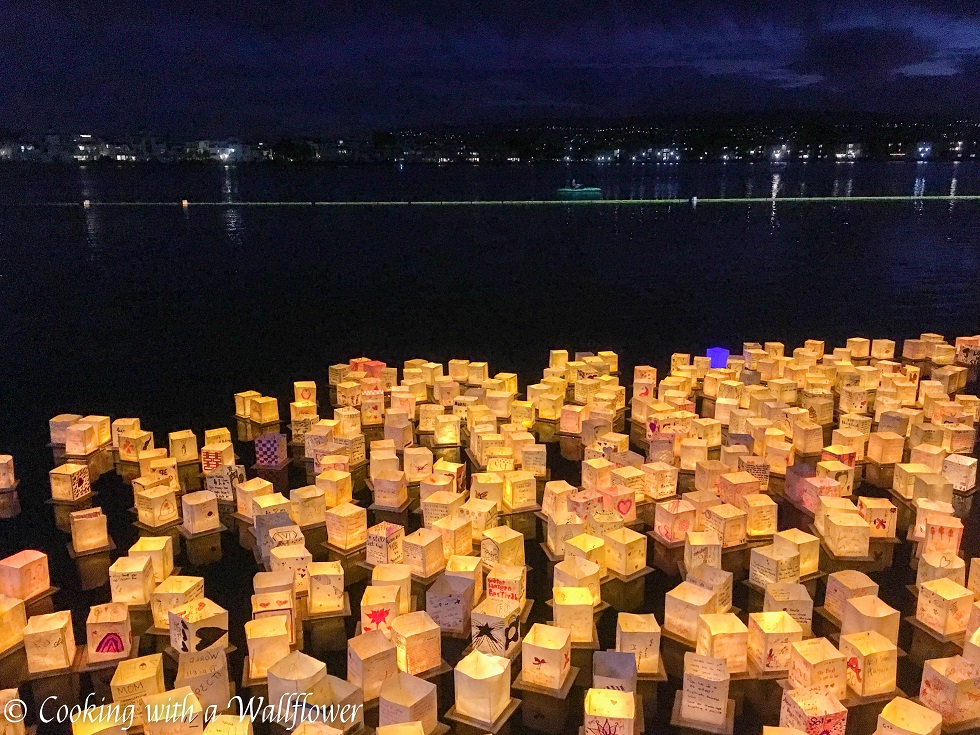 There were so many people of all ages attending. Each person has his or her own reason for being there. Some to send messages to lost loved ones, others to make wishes for their future. The first part of the festival was spending time drawing and writing messages on the lantern. The second part was setting the lanterns in the water and watching them float away. It was definitely an amazing experience and I highly recommend attending if you can.
In this week's finds…
Oh my gosh. My mouth is watering over these small batch flourless chocolate cookies.
These BBQ chicken nachos look like the perfect game day snack.
This Korean vegan kimchi looks absolutely delish.
I seriously need to try this Thai pumpkin coconut curry ramen ASAP. It sounds like the ultimate comfort food.
How delish do these frosted pumpkin spice blondies look? And so perfect for fall too.
These chocolate whoopie pies look so decadent.
These crock pot chicken fajitas, these chicken florentine, and this cheesy chicken enchilada soup with tortellini would make the perfect weeknight dinner.
I love roasted cauliflower because it's so packed full of flavor. So these roasted cauliflower steaks are exactly what I like. Plus, there are tips on how to make them.
Omg. These apple cider mimosas are soo perfect for fall.
I love that this cinnamon apple cake uses just one bowl. I love when there's less of a mess to clean up.
How amazing does this drunken homemade honeycrisp apple cider look?
Seriously need this apple cider donut cake with brown butter in my life.
How cozy and comforting is this crockpot parmesan white bean chicken soup with roasted delicata squash sound?