Recently discovered this everything spiced bun at Breadbelly and I'm obsessing over the flavors. Soft bread filled with caramelized onions, cream cheese, and everything but the bagel seasoning. I mean…. the utimate easy morning meal, right?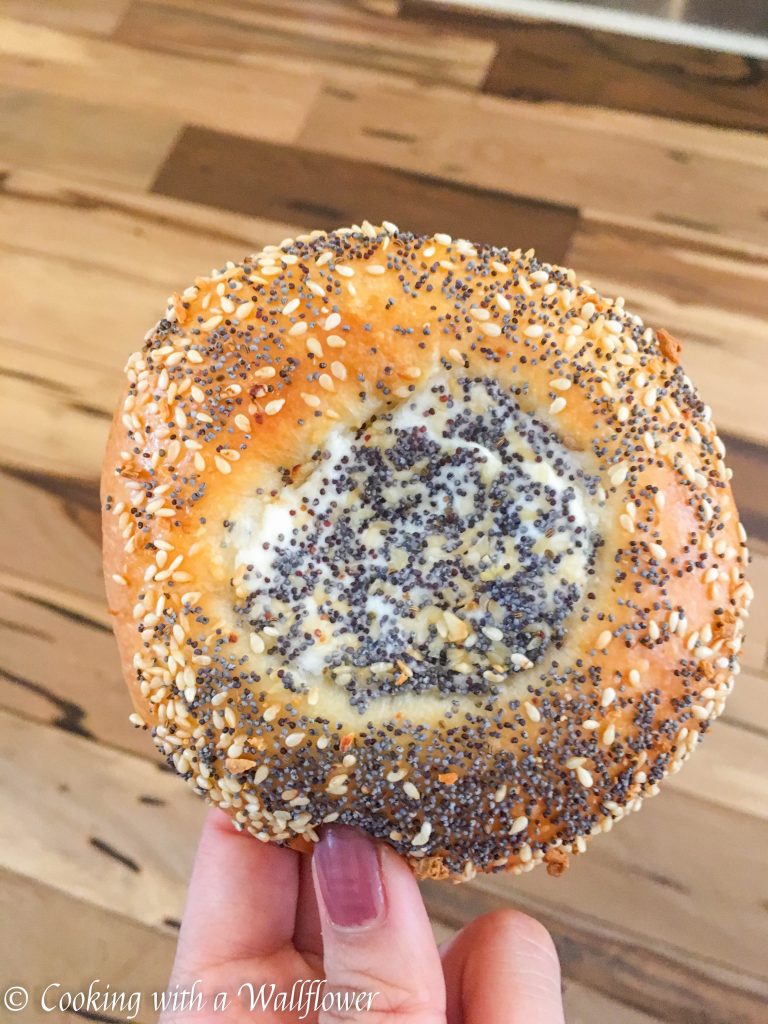 In this week's finds…
My mouth is watering over these loaded crispy chicken tacos.
How delicious do these fluffy cream cheese blueberry pancakes look?
These huevos rancheros would be perfect for weekend brunch.
This 30 minute mushroom spinach white pizza would make an amazing weeknight dinner.
Seriously need this pumpkin coffee cake with oat pecan streusel in my life.
This Mexican street corn (elote) salad looks so delicious and flavorful.
Drooling over this creamy mushroom chicken and this baked hot crab dip with bacon.
This creamy mushroom risotto with millet looks and sounds so amazing.
So ready to try this harvest chicken salad for a quick lunch.
This butternut squash green curry rice noodle bowl  and this one pot vegan pumpkin chili look so comforting and perfect for fall.
Need to try this blueberry cream cheese galette ASAP.
It's apple cider donut season! And these are baked and vegan too.
Seriously want to try these baked scallion buns!
I love pizzas on all sorts and this cast iron skillet pizza looks deliciously crispy.
Obsessed with all the fall flavors in this apple pomegranate harvest salad.
These honey corn muffins look absolutely amazing.
Omg. This pecan chocolate chip skillet cookie <3
These lemon bars with shortcake crust are so droolworthy.
How delicious do these vegan dan dan noodles look?
Definitely adding this pumpkin roll cake to my to make list.
How cute are these apple cider donut muffins?
These grilled cheese sandwiches with bourbon caramelized onions are the ultimate comfort food.
The perfect fall flavors in this apple pie oatmeal.