Last weekend, I got to go to my first baseball game. We had tickets to the Giants' game on Saturday evening. While I've never been much of a sports fan, it was fun watching and experiencing a baseball game live.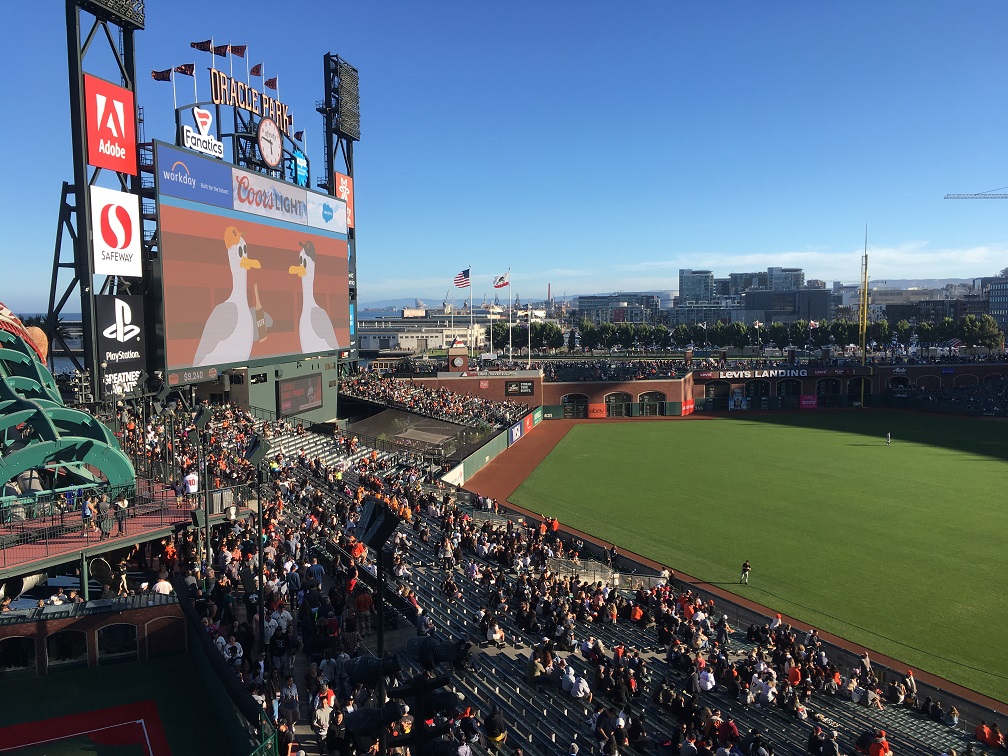 In this week's finds…
These pumpkin spice cookies with white chocolate chips are perfect for the fall.
As much as I love apple desserts during the fall, I love pear desserts even more and this warm pear cobbler sounds amazing.
These one pan mesquite chicken fajitas sound so perfect for weeknight dinner.
How gorgeous are these balsamic caramel and strawberry macarons?
Omg. How delicious does this amatriciana look?
I'm so obsessed with apple cider donuts so I can't wait to try these baked apple cider donuts.
I love okra but have never had this version of pan roasted okra with chili oil before and cannot wait to give them a try.
Pasta is a favorite in our family so this creamy butternut squash alla vodka pasta sounds sooo good.
This slow cooker French wine and mustard chicken is perfect for comforting weeknight dinner.
This pork tenderloin stir fry looks so mouth watering.
For those warm late summer days, these Asian chicken lettuce wraps with peanut dipping sauce sounds sooo good.
Oh my gosh. What? Pumpkin spice latte bars!
This chicken marsala sound sooo amazing.
These gluten free pumpkin pastries look sooo good.
This apple cider punch is perfect for fall.
I'm pretty sure I can eat these sweet potato parmesan tater tots all day long.
I cannot wait to try this spinach tortellini en brodo.
Omg. Whaattt! This butterbeer sparking wine is exactly what I need.
Seriously need this spiced pecan apple cider doughnut cake in my life.
Can I just eat these sheet pan chicken nachos for dinner?