One of my favorite places in San Francisco is Land's End. It's the perfect place to explore the coast, watch the sunet, and take an easy hike along the cliffside with views of the Golden Gate Bridge.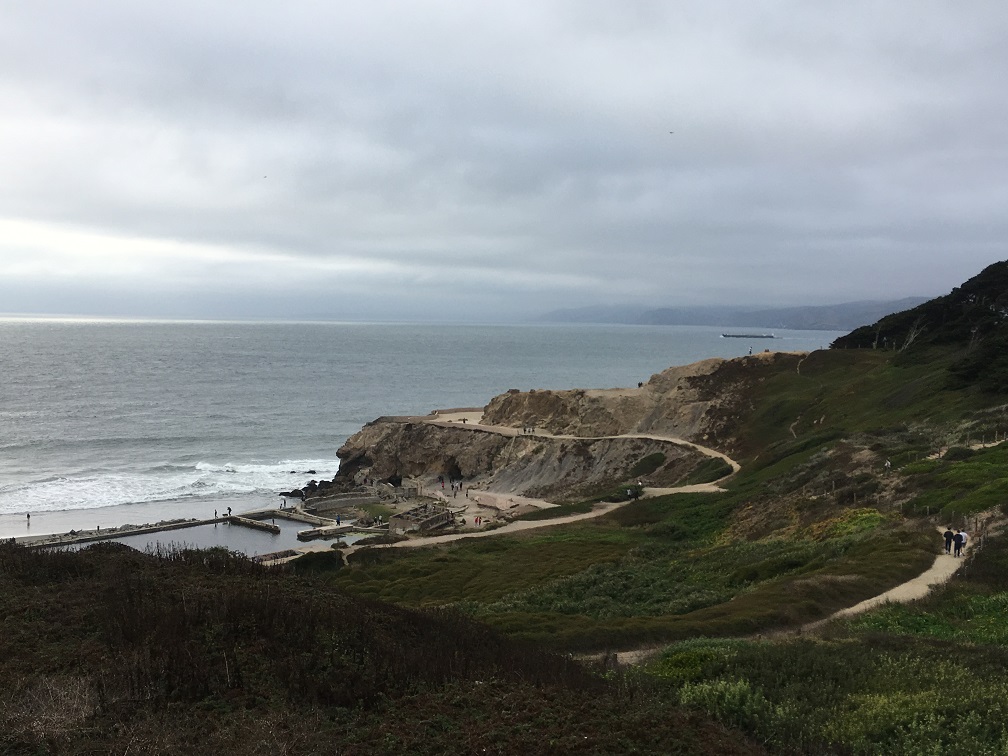 In this week's finds…
How refreshing are these strawberries and cream popsicles?
This orzo pasta salad with lemon vinaigrette sounds soo delicious and perfect for summer.
Oh my gosh. This toasted vegetable hummus platter looks sooo amazing.
How can you resist this pan fried brussels sprouts with turkey bacon and parmesan?
This hot milk sponge cake with berries look sooo delicious.
I'm obsessed with pork ribs and this raspberry chipotle bbq pork ribs sound sooo amazing in flavor.
How perfect is this tomato and herb salad with marcona almond vinaigrette for summer?
Seriously obsessing over these mango bars with shortbread cookie crust.
Omg. This jasmine tea cake with whipped cream frosting sounds sooo good.
How delish is this foil packet potatoes with sweet corn?
I need this watermelon salad when it's so hot outside.
This cauliflower corn chowder sounds like the perfect weeknight dinner.
Summer is not complete without these open faced smores sandwich.
I am drooling over this matcha ice cream with dark chocolate.
One of my favorite cuisines is Thai and this thai red curry chicken sounds simply amazing.
If you're a fan of chicken and waffles, this crispy chicken nuggets with buttermilk ranch dressing would be perfect for you.
You already know how obsessed I am by everything spice. This everything spice biscuit sounds so perfect for breakfast on the go.
I seriously need to make this Pasta Pescatore ASAP. Doesn't it sound soooo good?
The flavors in this spicy tahini roasted cauliflower.
My mouth is watering over these garlic bread Hawaiian rolls.
I love that these spicy Thai peanut noodles take only a few minutes.