Last weekend my sisters, cousin, and I went to the Backstreet Boys concert and absolutely loved their performance, a mix of old jams and new songs from their latest album. But before we went to the concert, we decided that we wanted to go for an early dinner. We opted for an all you can eat Korean BBQ and hot pot place. Seriously, we might have a new obsession. Lol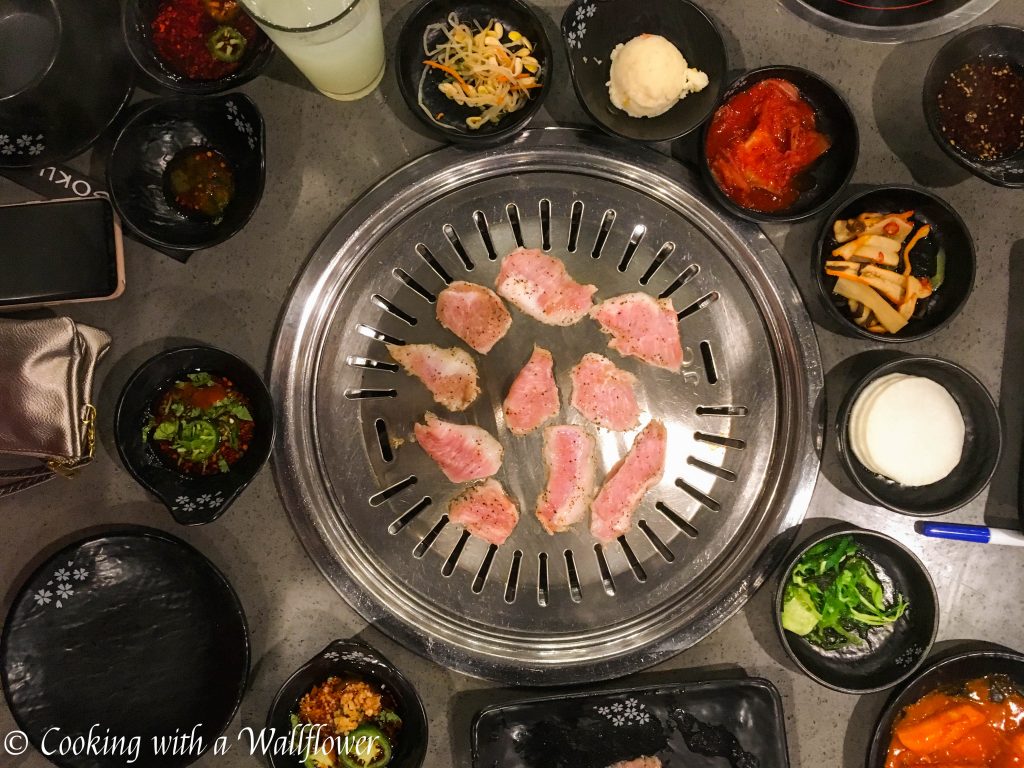 This weekend, we're headed to Outside Lands music festival in Golden Gate Park for the first time. Kind of excited for a new experience. What are your weekend plans?
In this week's finds…
This lemon cake looks soo delicious and perfect for a summer dessert.
How amazing does this mango popsicle sound?
Omg. I have always been so obsessed with milk tea and these boba milk tea popsicles sound soo delicious and the perfect summer treat.
How gorgeous are these berry dessert?
This no churn coffee ice cream with chocolate chunks sounds soo delicious and the perfect way to cool down during warm summer days.
This chilled tanuki udon sounds soo tasty and the perfect weeknight dinner.
Seriously need this watermelon granita in my life.
These 30 minute coconut curry chicken meatballs would make the perfect weeknight dinner.
Drooling over all the puddles of chocolate in these dang good salted chocolate chip cookies.
This watermelon wedge salad with tomatoes, radishes, and lime sounds soo refreshing and perfect for warm days.
How delish does this herbed butter heirloom tomato pizza look? It's my kind of a summer meal.
Lately I've discovered a love for banoffee pie and this banoffee pie looks soo amazing.
This lavender margarita is the perfect summer cocktail.
Oh my gosh. This garlic butter lamp chop is soo drool worthy.
How mouth watering is this s'mores chocolate mousse?
This watermelon mango float sounds soo amazing right now.
I want to try this no churn minted white chocolate swirled ice cream ASAP.
The gorgeousness of this lemon and blueberry vertical cake!