I can't believe it has been almost a week since our long weekend trip to Seattle. Time flies by too fast, and I wish we could do it all over again. One of my favorite parts of the trip, other than the food, was visiting the Chihuly Garden and Glass. It is so mesmerizing to see the glass sculptures and realize just how many different pieces of blown glass are installed together to create one masterpiece.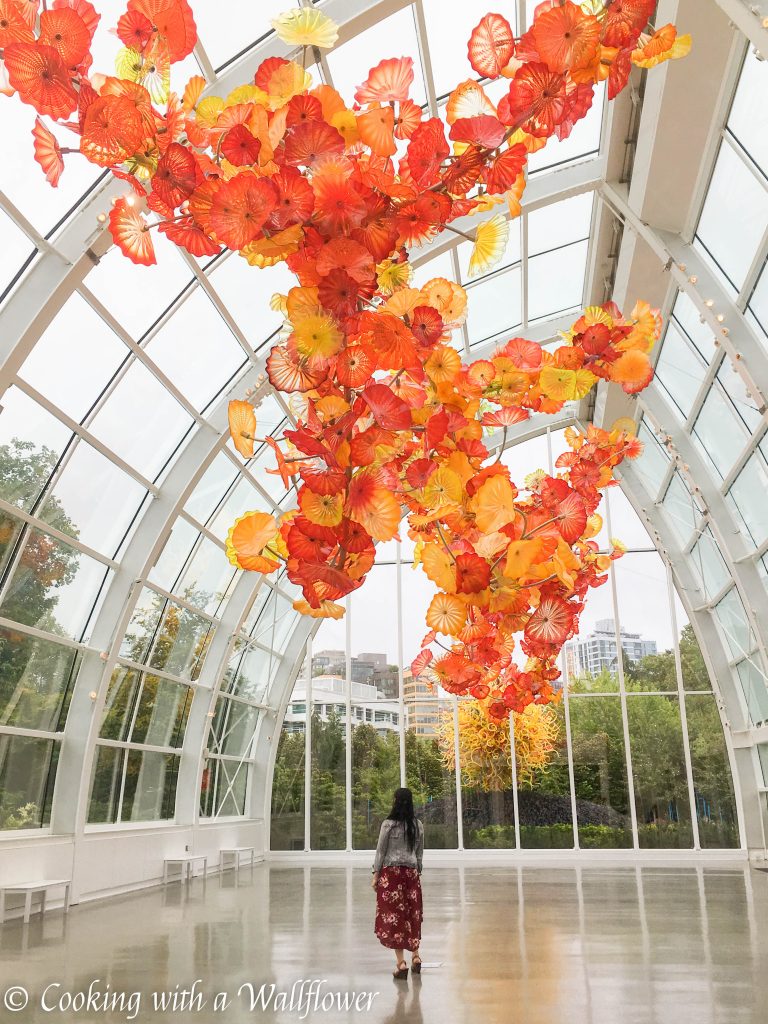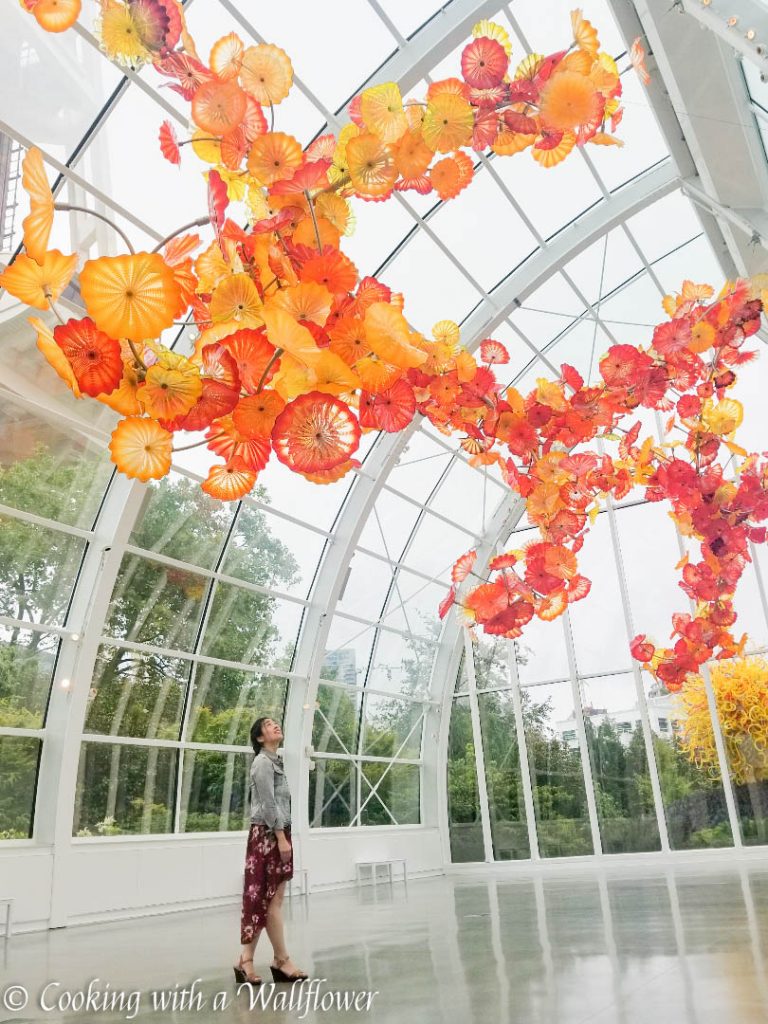 And I have to say, that all of a sudden, I really want to learn how to do glass blowing. Lol. Maybe I'll find a class to take.
In this week's finds…
During the summer months, I'm all about the tropical fruits. And this dragon fruit smoothie with mango and banana sounds so refreshing.
I am drooling over these cheese stuffed potato balls. Don't these look amazing?
I seriously need this grilled farmer's market salad with halloumi and adobo chicken in my life.
I really want to try this mozzarella stuffed Italian chicken meatballs.
Okay. I really really need this grilled corn with togarashi lime mayo in my life.
These charred padron peppers with goat cheese and sage sound amazing as an appetizer.
This raspberry cherry sorbet sounds so refreshing and requires just 4 ingredients.
How delicious does this vanilla lemon elderflower and strawberry cake sound?
These summer rolls with mango sauce look like the perfect summer meal.
Oh this Mexican corn salad looks sooo delicious.
How gorgeous is this summer grain salad? I feel I can eat this all the time.
This teriyaki cauliflower nourish bowl looks simply amazing and packed with flavor.
These honey lemon mint popsicles sound soo perfect for summer.
I love the simplicity of this strawberry walnut arugula salad with balsamic vinaigrette.
This baked orange cauliflower looks so tasty.