It's berry season! And how can I be anything but obsessed with the abundance of berries during the summer?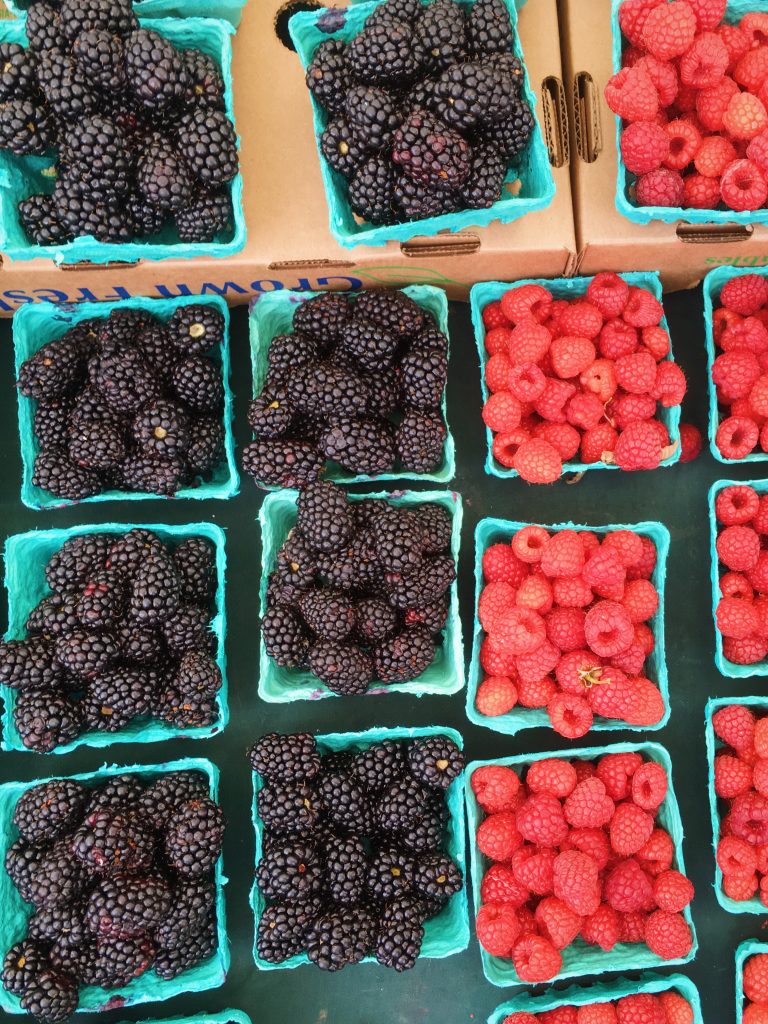 I love walking through the farmer's market and discovering vendors dedicated just to berries. There are so many types, all of which are sweet and absolutely perfect during the summer months. My favorite to eat are blackberries, but my favorite to bake with are blueberries. Which berries are your favorite?
In this week's finds…
This blackberry tequila lemon cooler sounds so refreshing and the perfect summer refreshment.
As much as I love fancy cakes, sometimes something as simple as a vanilla sheet cake is the kind of dessert I need.
How delicious do these salmon tacos look?
These peach thyme tarts sound like the perfect summer dessert.
I love that these little no bake cheesecake jars are so simple to make.
Omg. Watermelon paletas. How can anyone resist these? They're just kinda perfect for the warm summer days.
My mouth is watering over these cherry cheesecake swirl brownies. I mean, cherry season is so short lived, I'm going to want to add them to everything.
This simple tzatziki sounds like the perfect way to start a summer gathering.
As far as salads go, this strawberry burrata quinoa salad with pistachios sounds so amazing. Who can pass up strawberries, burrata, and pistachios?
Seriously, these Korean BBQ style cauliflower lettuce wraps sound sooo delish.
This creamy cucumber salad sounds great for any July 4th BBQ you might be attending this summer.
How refreshing would this peach iced tea or this strawberry mint limeade be on a hot summer day?
I soo need these homemade noodles with spicy peanut sauce in my life.
This stuffed chicken with bacon and mushrooms sound soo amazing and perfect for a weeknight dinner.
I need to try this creamy vegan sesame ramen.
Oh my gosh, this no churn oatmeal and sour cherry ice cream sounds perfect for summer.