Spring is here, and every once in awhile it actually feels like it. You know, in between the grey clouds and the rain. I was having brunch with a friend at Santana Row, a high end shopping area in San Jose, to catch up and to celebrate my birthday late. The cherry blossoms are finally blooming, and it's so nice to sit outside on the patio to take in all the sight.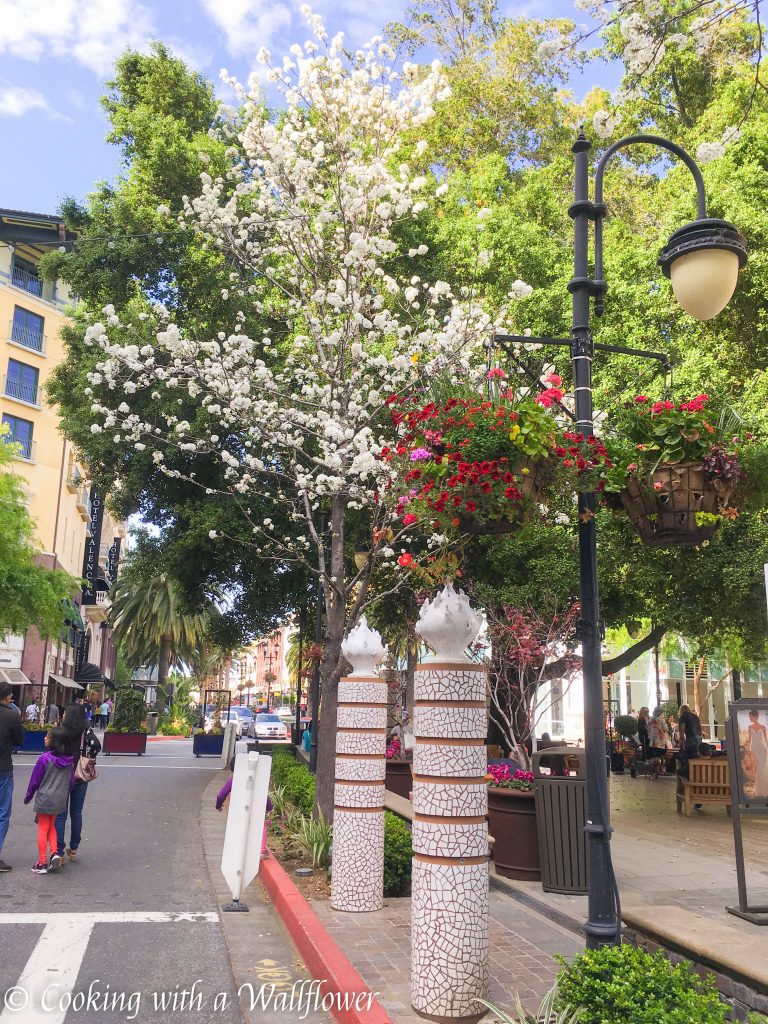 In this week's finds…
I love cupcakes and a classic like these vanilla cupcakes with sprinkles sounds soo perfect for events.
I definitely need these goat cheese scrambled eggs and bacon stuffed crescent rolls in my life.
This avocado egg salad sandwich with sprouts sounds easy to make and so perfect for lunch.
Lychee is one of my favorite fruits and I love that this sweet tea incorporates lychee in it.
How delish does this strawberry apple coffee cake look?
This cornmeal waffle sounds perfect for weekend brunch.
This berry acai bowl looks so delicious and refreshing.
I've been back from New Orleans for almost two weeks now, and I'm already missing all that Cajun food. So this creamy cajun shrimp pasta sounds soo amazing right now.
This cherry coconut fudgesicle would be perfect when the weather becomes warmer.
Oh my gosh. How gorgeous is this blueberry thyme galette with berry jam swirl ice cream? It sounds like the ultimate dessert.
I want to try these vegan chocolate cupcakes soon.
How delicious do these tinga-style pork shoulder tacos look? Perfect for a weeknight dinner.
I'm obsessed with the colors in these spring time stacked donut cakes.
Omg. I seriously need to try this dragon fruit buttercream frosting.
I love pistachios so this pistachio bundt cake sounds soo good to me.
These chocolate lover fudgy brownies with espresso sound like the perfect dessert.