Have you ever done Paint Night?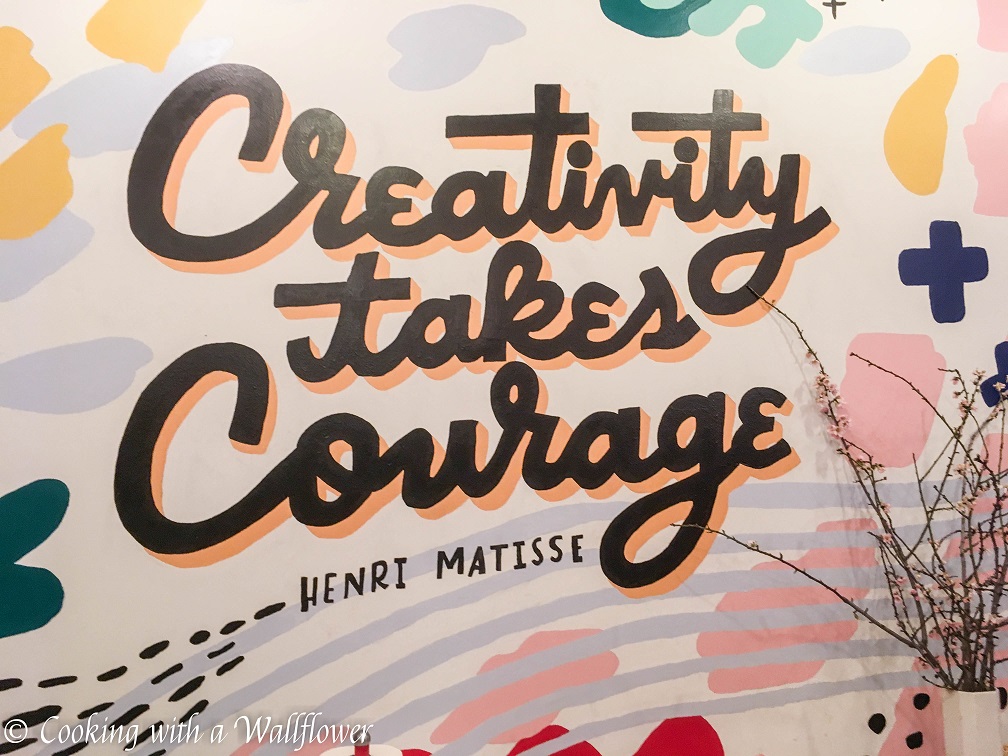 My sisters and I attended our first paint night served with all sorts of snacks and wine. It was a lot of fun and I would definitely do it again.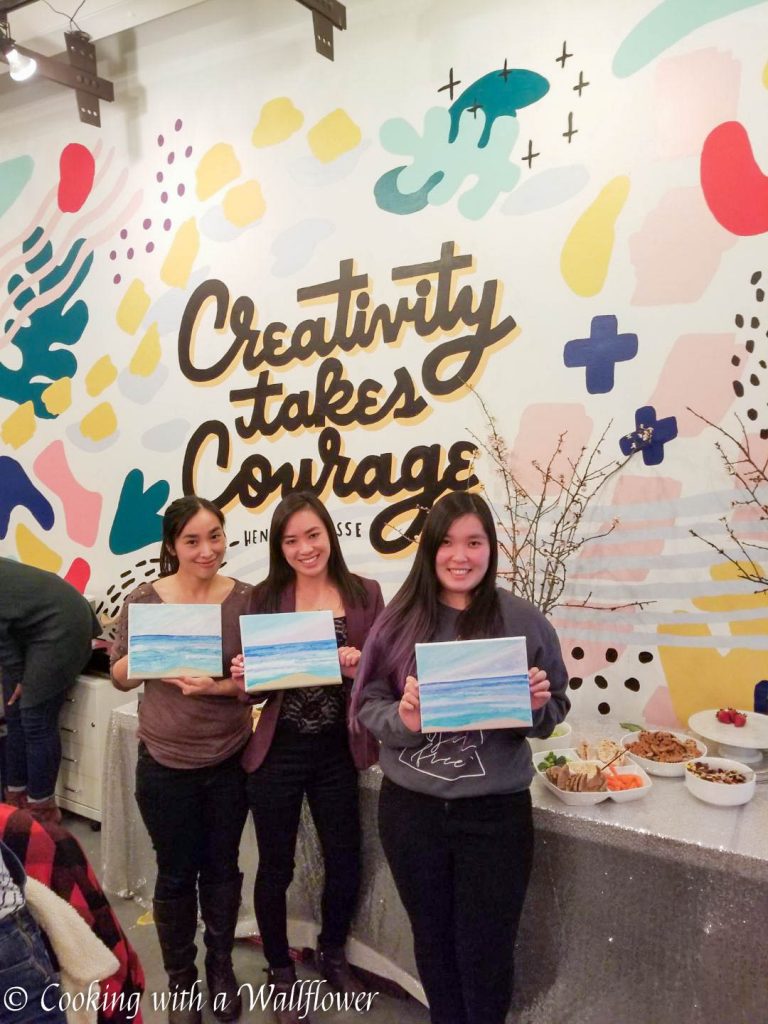 This was an acrylic paint class. I have never played with acrylic paint before, and I actually might like it better than watercolor. It dries faster and feels less messy. Or maybe it's because acrylic paint is permanent so I'm less messy. lol. Now…. If only I could actually paint. lol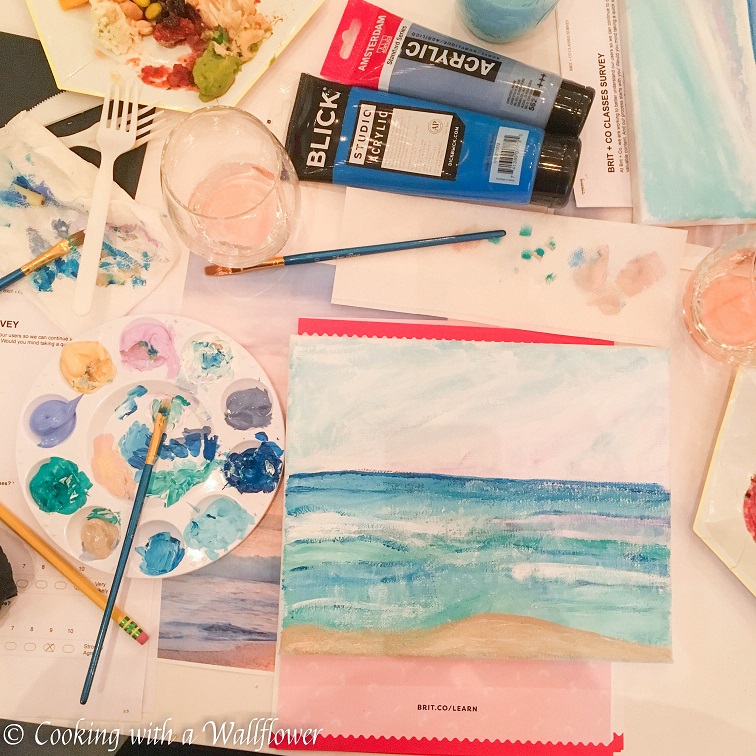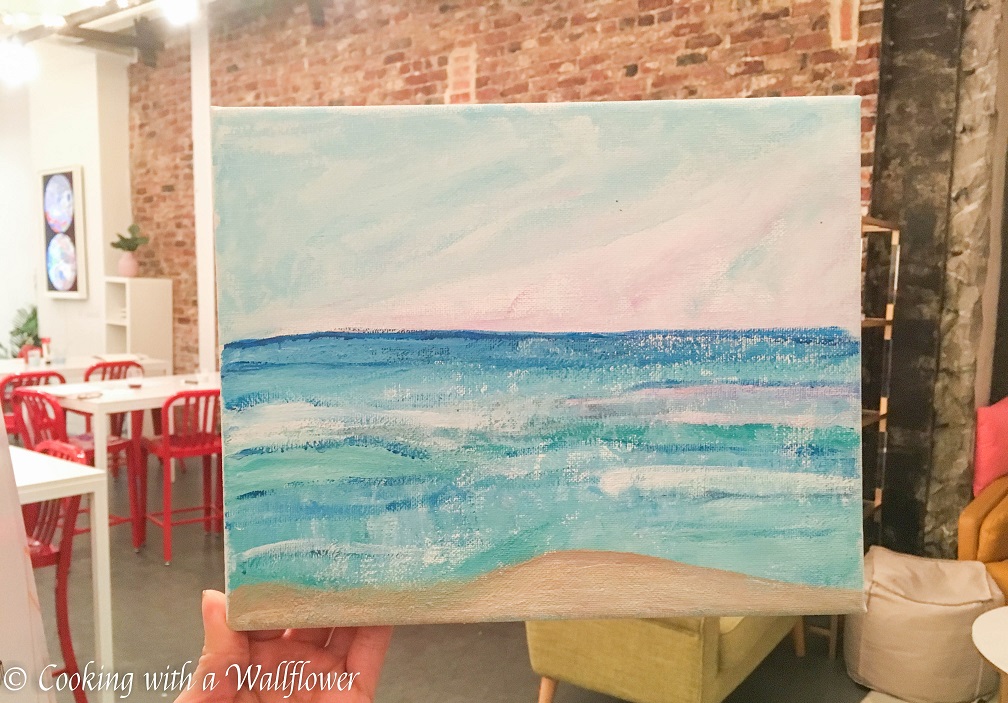 In this week's finds…
How dreamy is this candied apples honey cake?
I love cauliflower so this vegan cauliflower pepper fry is exactly my kind of entree.
If you're a fan of chocolate, this mint chocolate cake sounds perfect for you.
I absolutely love Vietnamese food so this Vietnamese bun thang is the kind of warm and comforting food I look for to get me through the cold winter.
How pretty is this winter citrus cocktail?
This chicken katsu looks amazing.
Doesn't this warm cinnamon pear pudding with cardamom caramel sound soo delish?
How delicious do these mussels in Thai curry look?
The flavors in this Burmese chicken curry <3
I seriously need these black garlic, mushroom, and cheddar pasties with salted thyme honey drizzle in my life.
This pressure cooker chicken congee with brown rice looks so warm and comforting.
My mouth waters looking at this lemon custard pie with lemon curd topping.
I need to make these carrot cake cupcakes with cream cheese frosting soon.
Oh my gosh. Thin mint chocolate cheesecake. The crust is made of thin mint cookies!
Yum. White chocolate mocha.
How gorgeous is this grapefruit tart?
These parmesan zucchini chips would make the perfect snack.
I'm obsessed with noodles and this chicken lo mein sounds perfect.
I love that this 30 minute lemon garlic shrimp and asparagus requires very little clean up.
Have you ever had hummingbird cake? The flavors are so amazing and I can't wait to try this brown butter hummingbird cake?