Last weekend, my friend. who is getting married in April, asked me to go wedding cake tasting with her and her fiance at a bakery in Los Altos. There were so many different flavors of cakes to try. My favorite was the mango passionfruit sponge cake and the green tea sponge cake with vanilla bean cream. Sooo good. If you live in the Bay Area, Satura Cakes is one of my favorite bakeries.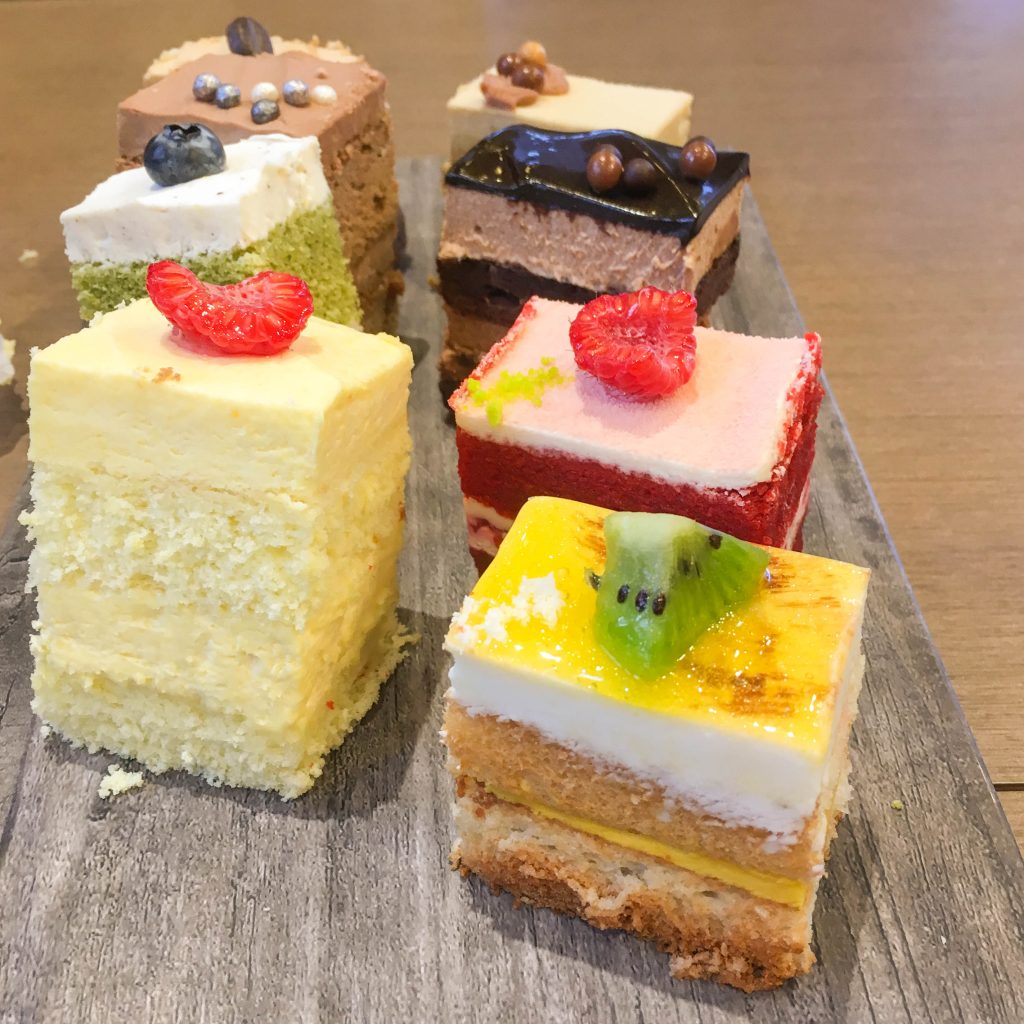 I used to go to school in the area and sometimes after classes, we would stop at Satura Cakes for some pastries. They have so many options, including a chocolate covered croissant. I mean, seriously chocolate covered croissant.
These liege waffles look soo delicious.
This lasagna soup sounds soo warm and comforting.
If you're looking for a healthy breakfast idea, this whole grain banana applesauce bread would be perfect.
This sheet pan honey mustard chicken is perfect for a weeknight dinner.
How delicious do these tiramisu whoopie pies look?
Drooling over these cannoli cheesecake bars.
I seriously need these chicken parmesan sliders in my life.
These ham and cheese sliders are perfect for serving guests.
How amazing does this homemade focaccia pizza with prosciutto, basil, and bocconcini look?
This sunshiney avocado, fennel, and grapefruit salad looks so delicious and so refreshing, the perfect winter salad.
I'm obsessed with all things noodles so these vegan dan dan noodles and these weeknight Chinese chicken noodles sound sooo amazing.
This chicken alfredo dip would be a great option for entertaining.
How gorgeous is this leftover cheese board Dutch baby with pear, brie, and walnuts and mulled wine syrup?
This feel good spicy ramen with sweet potatoes and crispy shallots looks so warm and comforting, perfect for the cold winter days.
If you need an idea for a weeknight dinner, this sheet pan blackened salmon bowl with potatoes and avocado goddess sauce sounds sooo good.
Seriously need this honey hot roasted salmon in my life.