Last weekend, one of my friends stopped by Mr. Holmes' Bakehouse and tried their churro croissant. She loved it so much she highly recommended it to me. So of course, this week I had to try it for myself. She was right. The flaky layers of the croissant, the cinnamon sugar coating the outside, and the sweet cream on the inside. It was the perfect balance in flavor and texture.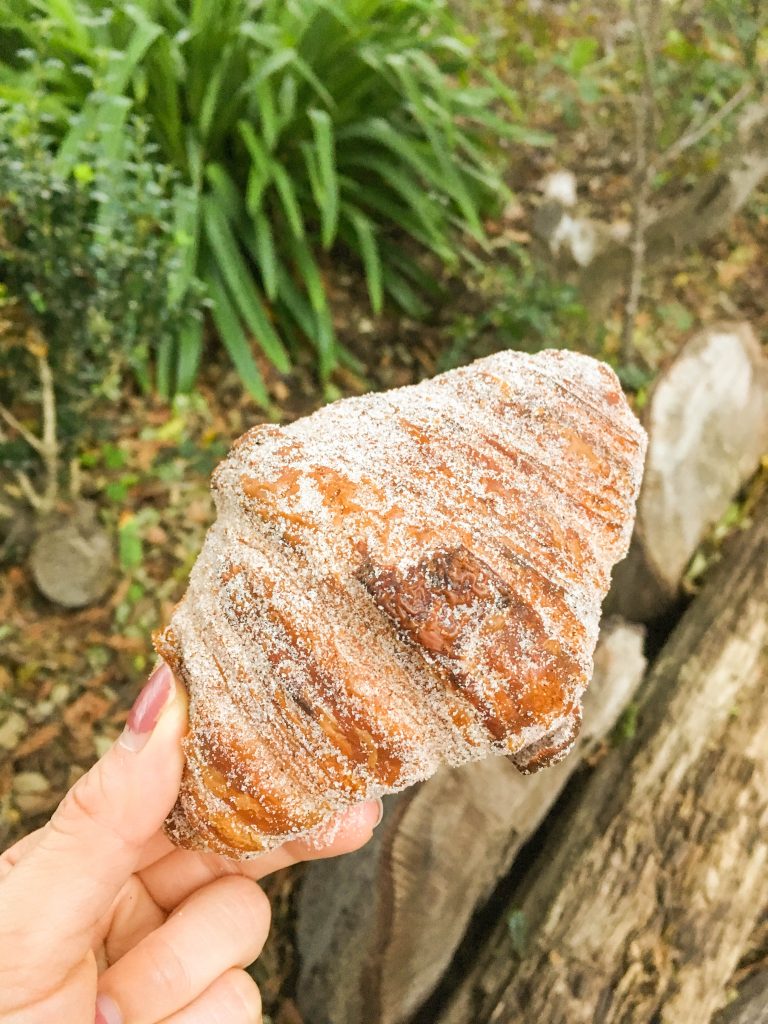 In this week's finds….
It's the season for gingerbread houses so I love the idea of making one from scratch.
These cookies n' cream brownies are the perfect dessert for the holidays.
Omg. Cranberry white chocolate sticky buns sound like the most amazing way to start my morning.
I really need this peppermint mocha pie in my life.
If you're a fan of biscotti, this almond chocolate biscotti might be perfect for you.
How gorgeous are these neapolitan cookies?
These red velvet cheesecake oreo truffle bars are the ultimate dessert and indulgence.
If you're looking for a seasonal cocktail, this pink peppermint cocktail is exactly what you need for the holiday season.
This lemon ginger tea will definitely come in handy during the cold and flu season.
These pan seared pork chops with honey garlic sauce  and these sesame peanut noodles would be perfect for a weeknight dinner.
I need to make these lace cookies for the holidays.
This spice cake sounds so comforting and delicious.
This whole roasted cauliflower fondue looks sooo amazing.
Oh my gosh. Peppermint chocolate chip cookies!
These chex mix are made in the slow cooker!
Maple pecan meltaways look sooooo good.
It's almost the weekend so these gingerbread cinnamon rolls would be perfect for weekend brunch.
Sweet and savory, these goat cheese persimmon tartlets would make great snacks for your guests.
So I seriously need to try these corn flake shortbread and cranberry jam cookie sandwiches soon.