It's pomegranate season! As much as I love autumn, there's not as many fruits as in the spring and summer. But one of my favorites is pomegranate. There's something about the bright red color that just adds a little festiveness to everything.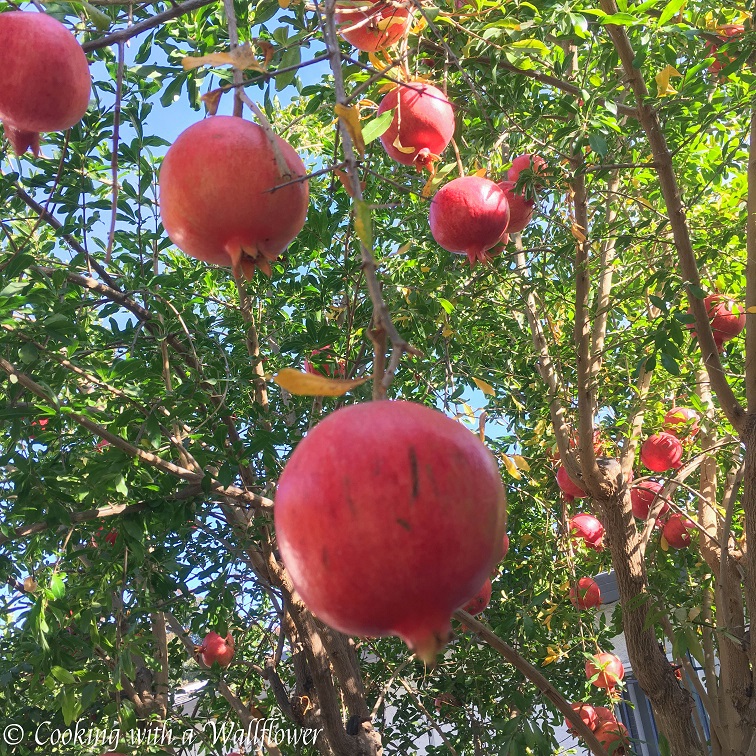 In this week's finds…
If you've ever wondered how to make star bread, this tutorial is perfect.
How delicious does this autumn chowder look?
I'm a huge fan of green curry so I can't wait to try this high protein vegan Thai green curry. It has three different proteins.
This vegan maple pumpkin fudge would be perfect for the fall.
This gorgeous spiced apple almond cake is perfect for serving friends and family during the holidays. Plus, it's gluten free.
I'm craving homemade brownies now.
How warm and comforting does this orange ginger hot chocolate look?
Omg. I seriously need this apple rose cake in my life as soon as possible.
These pumpkin spice muffins are perfect for fall.
How amazing does this chocolate fudge banana bread with peanut butter frosting sound?
Oh my gosh, what? Breakfast nachos with bacon, egg, cheese, avocado, and salsa look soo amazing.
This French onion soup sounds soo delicious.
I've always been curious about jackfruit, and this jackfruit chili with fajita vegetables sounds like the perfect place to start.
Pumpkin cheesecake bars? Yes, please.
How delicious does this chai spiced layer cake sound?
This creamy sun dried tomato chicken sounds like the perfect weeknight dinner.
These ginger madeleines with calvados pots de creme sound sooo delicious.
How amazing does this shredded brussels sprouts bacon salad with warm cider vinaigrette look?
These pumpkin fudge brownies look so delicious and drool worthy.
Oh, I really need this Mexican street corn risotto in my life soon.
Doesn't this creamy Thai curry ramen look soo amazing? It's gluten free and vegan too.