Did you have a wonderful Halloween? I didn't dress up in a costume or anything. I haven't in years, but…. I found other ways to celebrate. lol.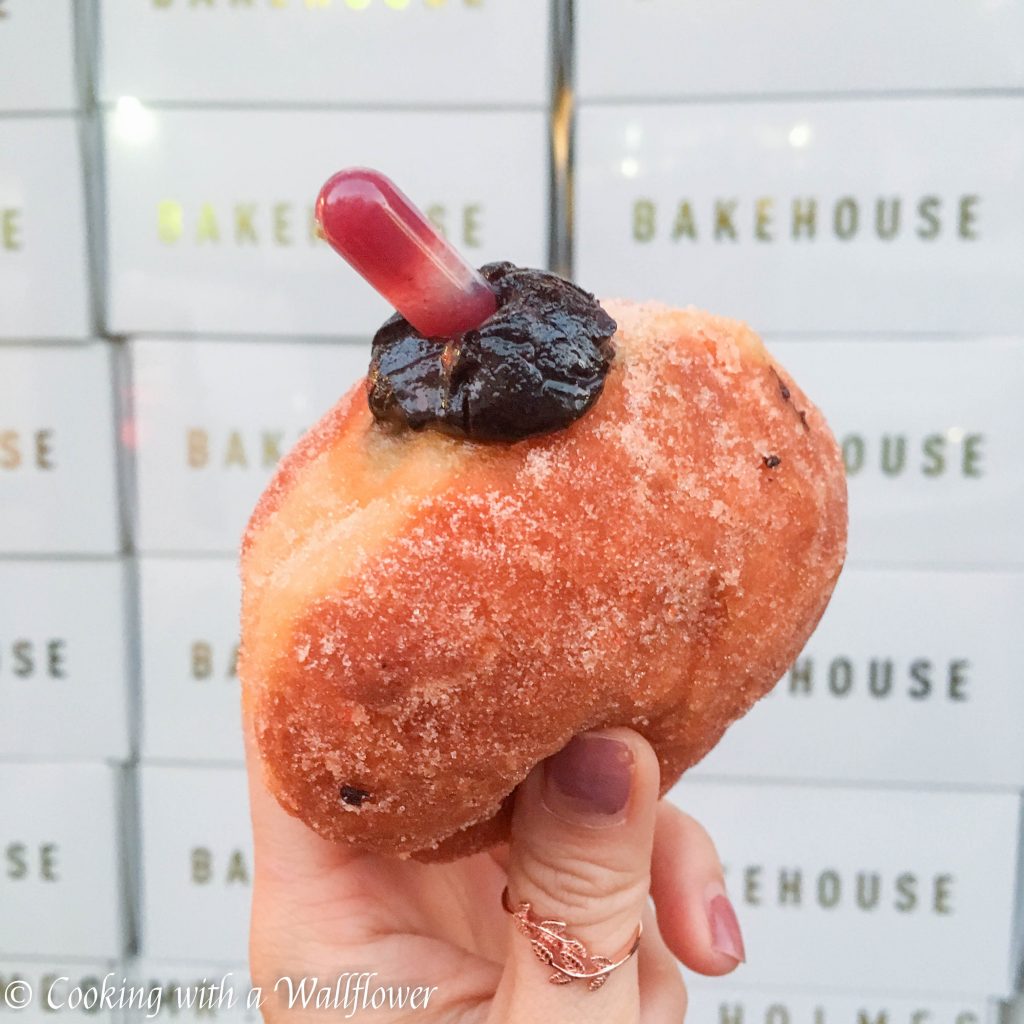 Have you ever been to Mr. Holmes Bakehouse in San Francisco? Or in Los Angeles? They're well known for their cruffins. But since their cruffins come out at a certain time every day, I can't really get them if I have work. However, their donuts are just as amazing. So for Halloween, I stopped by for their dark chocolate ganache donut with a shot of blood orange. It's sooo good.
In this week's finds…
I feel like this is the season for pies and this cranberry pear crumble pie sounds absolutely amazing. Or what about this maple pecan pie? Or this banoffee pie?
I have a thing for lava cakes and this fall spiced mocha lava cake is something I want to try ASAP.
Oh my gosh. The flavors in these matcha pandan paleo chocolate chunk cookies <3
This savory vegetable cheese tart sounds like the perfect meal.
Maple sugar cookies will make the perfect fall treat.
This harvest fall salad with kale, apples, and pumpkin sounds like my kind of meal.
I'm obsessed with brussels sprouts and this sweet and spicy brussels sprouts is now on my to make soon list.
This pear loaf cake sounds so perfect for fall.
As it gets cooler, fall is the perfect time for soups. How delish does this spicy Italian pesto noodle soup sound?
This chocolate chip cotton cake sounds soo tempting.
Fall is the season for entertaining and this autumn bruschetta board is perfect for all your guests.
These extra sticky maple pecan sticky buns sound soo amazing and perfect for fall breakfast.
Omg. These sticky ginger cupcakes look sooo amazing.
These garlic butter baked pork chops sound sooo delicious.
This caramel apple trifle sounds like th perfect fall dessert.