It doesn't get more fall in the city than visiting a pumpkin patch. Last weekend, a few of us decided to go to a local pumpkin patch with my friend's one year old daughter. I wasn't really there to shop for pumpkins, but it was fun to browse anyways. This particular pumpkin patch had a petting zoo, hamster balls, and a mini train to take kids around the pumpkin patch.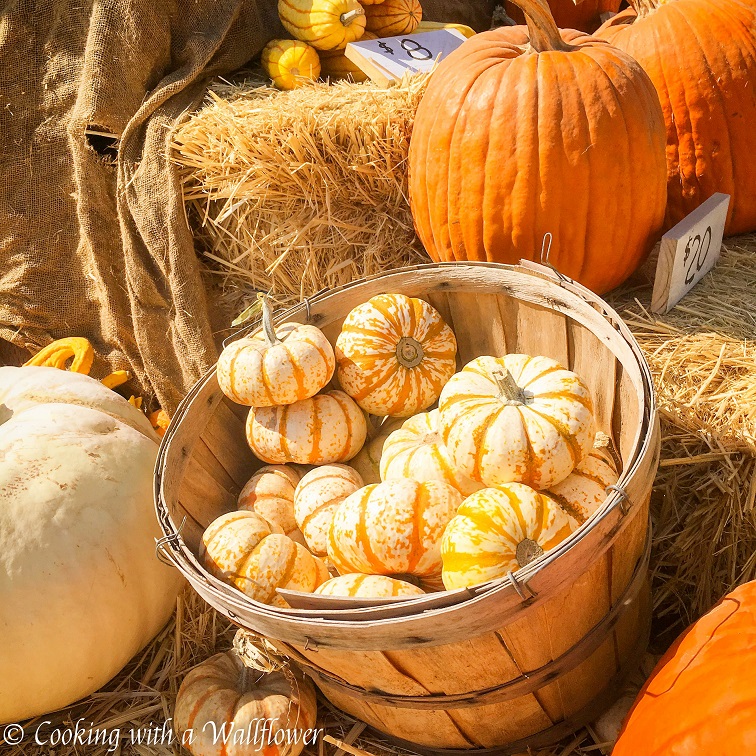 In this week's finds…
Oh my gosh. This one pot chicken and sage dumplings is giving me all the fall feels.
Okay, this skillet caprese dip with pull apart rolls would be absolutely perfect for fall get togethers.
For those chilly fall days and cold winter days, this herby french shallot soup would be so comforting.
I've been wanting to try pulled jackfruit for the longest time so this pulled jackfruit gyros might be the perfect place to start.
How delicious does this stuffed spaghetti squash four cheese pesto lasagna look?
Since I don't eat beef (have you noticed? lol), I'm all about alternative options for burgers and cheesesteaks. This red wine caramelized onion burgers with portobellos and garlic herb cheese and this vegan philly cheesesteak sandwich sounds sooo good.
These brown buttered pumpkin madeleines are perfect for fall.
Sweet potato and bacon rosti for brunch? Yes, please.
Omg, what? Milky Way iced coffee? That sounds sooo amazing.
This brown butter pecan bread sounds delicious and perfect for fall.
How gorgeous is this lemon and poppy seed bundt cake?
I need to try this lemon almond cake.
These chocolate covered banana bread donuts would be perfect for breakfast.
Omg. You guys. These are pumpkin shaped deviled eggs. Sooo cute.
This butternut squash stew looks so comforting.
I seriously need this sticky toffee pudding cupcake in my life. Doesn't it look amazing?