It's not often that I have time to wander around Golden Gate Park in the early mornings. But when I get the chance, I love to see the morning light filtering through the trees. It gives this little spot an ethereal feel.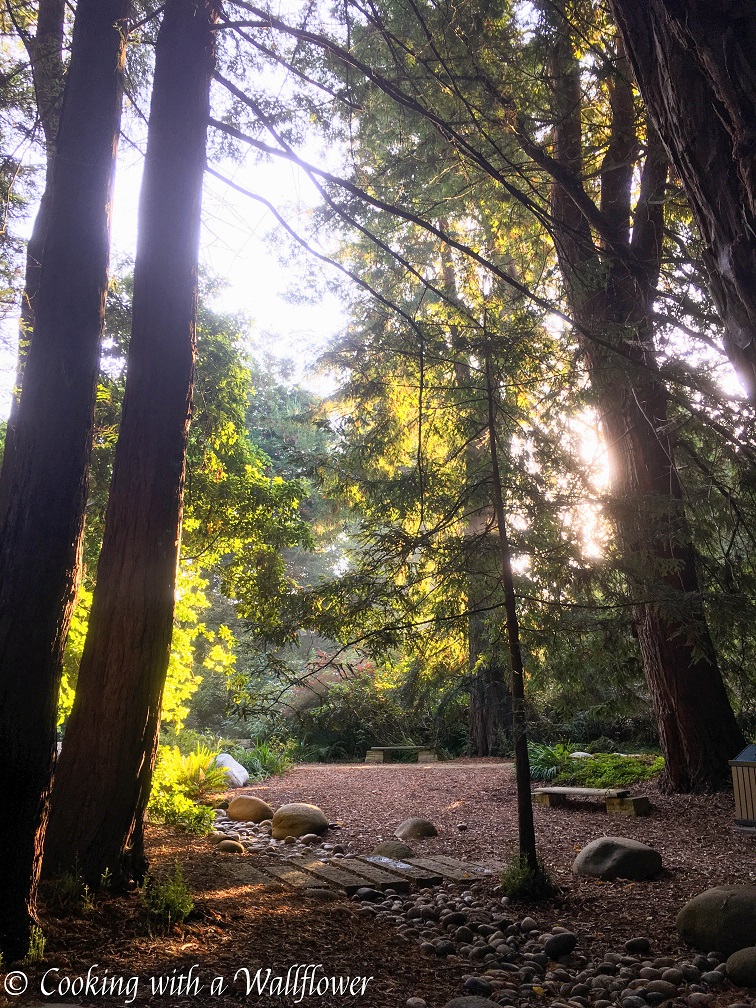 In this week's finds…
I'm all about the banana bread. Mostly because it's simple and delicious and perfect for breakfast.
Oh my gosh. How creative is this Harry Potter inspired Hagrid's Book of Monsters Cake?
I have this obsession with chili so this healthy southwest turkey chili with corn and black beans sounds perfect to me.
Fall is here so it's all about the pumpkin. And this pumpkin swirled cheesecake sounds like the perfect dessert for fall. Or what about this pumpkin chiffon tart? And of course, these pumpkin pecan hand pies. And these pumpkin donut holes look soo good. And the gorgeousness of this pumpkin nutella swirl tart.
If you're looking for Halloween dessert ideas, these witch finger sugar cookies would be perfectly creepy.
These healthy baked apple oatmeal bars would be perfect for breakfast on the go.
As the weather gets chillier, it's all about the warm comforting soups. This cheddar apple butternut squash soup with cinnamon pecan crumble sounds amazing. And this pumpkin minestrone soup is perfect for the fall season. Or this spicy mexican style chicken noodle soup, which sounds so comforting.
These witch hat cupcakes are perfect for Halloween.
If you prefer apples over pumpkin, this moist apple cake loaded with apples would be great to try. Or what about this pentagram topped vegan apple pies?
These pan banging chocolate chip cookies sound absolutely amazing.
How cute are these milk chocolate stuffed jack-o-lantern cookies?
I have never had treacle tart before and now I'm so tempted.
I love cornbread and this one looks amazing.