There's a new bakery in San Francisco that sells baked cheese tarts called Bake Cheese Tart. I think they're originally from Japan. During this month, they sell matcha cheese tarts. So of course, I needed to get myself some to try. These matcha cheese tarts are sweet and slightly salty so the perfect balance in flavor.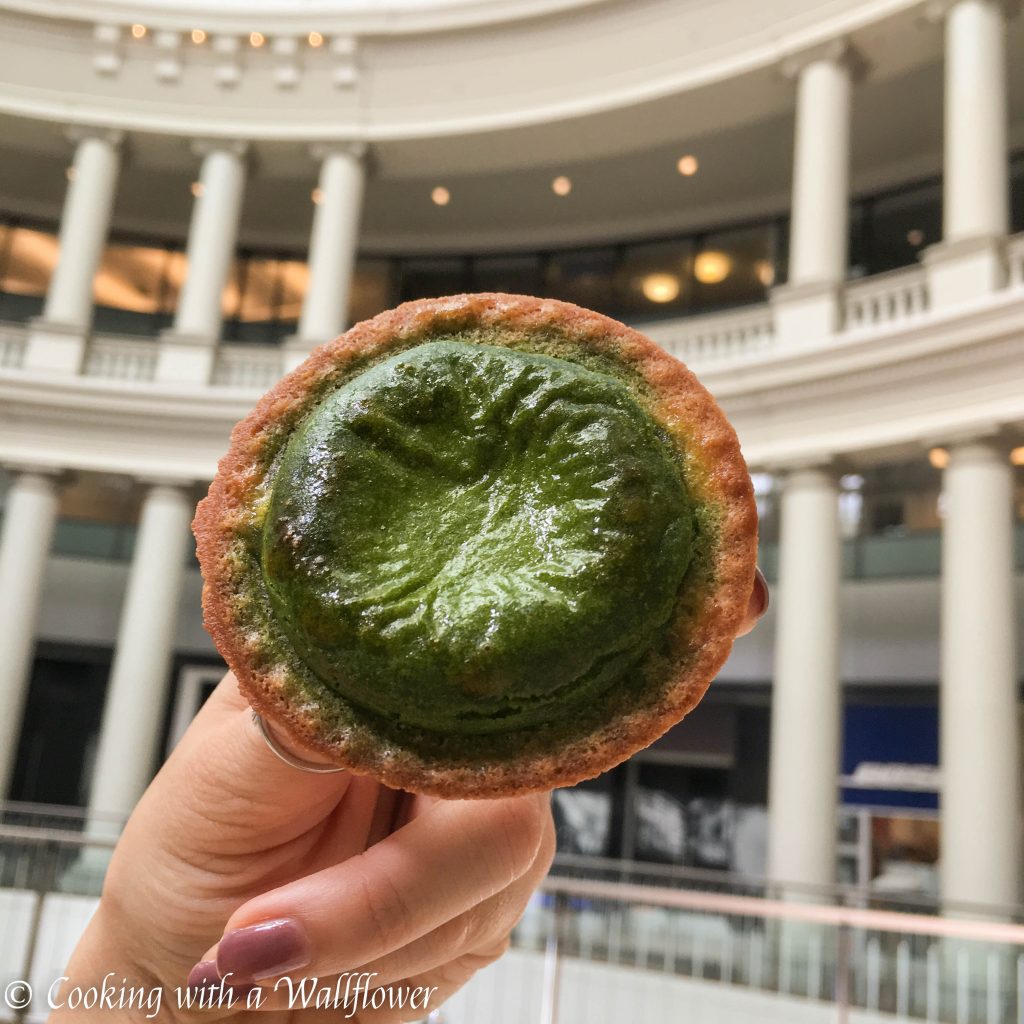 In this week's finds…
I'm a big snacker. I'm constantly looking for something to snack on in between meals. So this sweet and spicy honey chex mix is seriously what I need to stave off those afternoon hunger pangs.
I can't quite give up summer just yet so this heirloom tomato salad with sweet lemon dressing sounds perfect for prolonging that summer vibe.
Late summer mornings should start with this end of the summer roasted peaches granola honey yogurt bowl.
It's September, which means it's time for all things apples and apple cider. These baked apple cider donuts look sooo amazing and I cannot wait to try these.
Let's celebrate the start of fall with this apple cinnamon oatmeal latte! Can you imagine beginning your morning with this oatmeal latte?
How delicious does this homemade chicken noodle casserole look?
I'm obsessed with roasted cauliflower. I know not everyone loves cauliflower, but they're so addictive roasted. This roasted cauliflower with hummus, feta, and olives sounds sooo good.
This shrimp gremolata linguine looks soo delish and takes just 30 minutes to make.
If you're looking for the perfect weeknight dinner idea, you'll want to try this prosciutto chicken parmesan with garlic butter tomato pasta.
You guys, pumpkin cornbread!
This chamomile blackberry ice cream sounds soo refreshing.
This one bowl fudge brownies would be perfect for those late night brownie cravings.
I can seriously be addicted to these herb butter baked sweet potato fries