It's not often that I get to see signs of fall in San Francisco. But I went for a walk in Golden Gate Park at Stow Lake and found the first signs of fall. As much as I love long summer days and all the fresh produce and stone fruits, I can't wait for fall to arrive and all the gorgeous colors that it brings. What about you? Are you hoping summer lasts a little longer or looking forward to fall?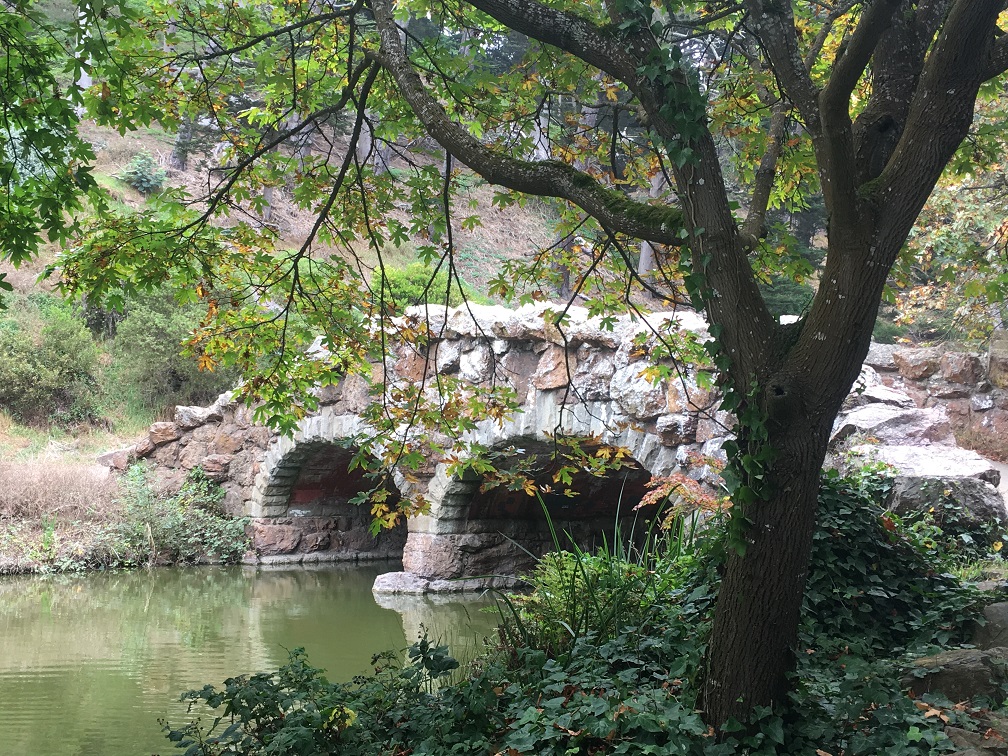 In this week's finds…
I love eclairs so when I stumble across this recipe for homemade eclairs with peanut butter mousse filling I knew it has to go on my to make list. Plus, it's dipped in chocolate. How can I resist?
While blueberries are still in season, you need to try this fluffy blueberry pancake.
This honeycrisp apple crush is the perfect cocktail for transitioning from late summer to early fall.
Pasta and mushrooms are my weakness so this herby buttered balsamic mushroom ravioli is exactly my type of meal.
If you find yourself with an abundance of zucchinis, these zucchini bars with cream cheese frosting sound soo amazing.
How mouthwatering does this Sriracha garlic salmon look?
I seriously need these peanut thai chicken nachos in my life ASAP.
These butter chicken meatballs take just 30 minutes to make.
While peaches are still readily available, you're going to want to try this peach tart.
How gorgeous are these neopolitan chia berry puddings?
I'm pretty sure I can live off this herbed spinach and artichoke pull apart pretzel bread.
These southwest baked eggrolls look sooo good.
The flavors in these lemon ginger cream sandwich cookies.
I'm always looking for new ideas for a weeknight dinner and this 20 minute chorizo and brussel sprout weeknight dinner bowl sounds like the perfect fall dish.
The colors in these unicorn cereal bars.
I can't wait to make these apple cider baked donuts.